NYCC 2022
October 6, 2022 @ 8:00 am

-

October 9, 2022 @ 5:00 pm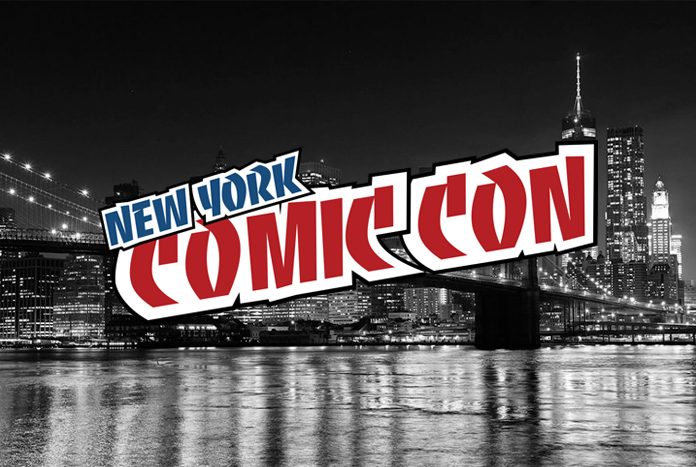 Join Geeks OUT in the Queer Lounge (1C01-1C02) at New York Comic Con this year. We'll have some amazing programming, trivia, cosplay workshops, and more! The schedule is still being finalized, see out what's going on in the Queer Lounge below, and check out our Twitter and Instagram for more updates and announcements.
THURSDAY @ THE NYCC QUEER LOUNGE
11am: GLAAD : Spirit Day Celebrity Autographs
4pm: Krakoan Pride Trivia: Test your Queer Marvel Trivia knowledge with the host of the Geeks OUT Podcast.
FRIDAY @ THE NYCC QUEER LOUNGE
11am: Mean Girls 18th Anniversary Meet up and Q&A with star Daniel Franzese!
12pm: Daniel Franzese signing
2pm: Falling for the Queer Femme Fatale: As we mark the 30th Anniversary of Harley Quinn, Geeks OUT gathers a few of our favorite creators and artists to discuss some of the dangerous queer femme characters in comics including (but not exclusively) Harley & Ivy, and why we love them. Featuring: Amy Chu, Sam Johns, Stephanie Williams, and Tana Ford. Moderated by Michelle Marchese
4pm: Queer Pop Culture Trivia: Test your knowledge of all the things queer and geeky with the host of the Geeks OUT Podcast
SATURDAY @ THE NYCC QUEER LOUNGE
11am: Q&A with Dominique Jackson (Pose, American Horror Stories) –  Followed by a signing to benefit GLAAD and Spirit Day
1pm: RuPaul Drag Race Panel: Featuring Yuhua Hamasaki, Scarlet Envy, Kandy Muse, & Brita Filter
2pm: Get autographs and merch from some of your favorite Drag Race queens
4pm: Join Peppermint for a discussion featuring comedian Jes Tom and another to-be-announced special guest!
5pm: Special performance from Peppermint
5:30-9pm: Queer Lounge Reception/Mixer
In addition to our presence in the Queer Lounge, check out our panel Saturday, October 8th at 10:30am (Room 408):
Calling All Monsters: On Liminality & Power Through the Lens of Speculative Fiction
When it comes to power, what better comes to mind than the literal ability to fly, shapeshift, or otherwise hold magic at your fingertips? Join Geeks OUT, as a panel of speculative fiction writers discusses how their characters interact with the supernatural, while navigating intersectional identities. Discussing how power manifests in more ways than one, speculative fiction addresses how members of marginalized communities fight back against real and fictional evils.
Panelists include Alechia Dow (author of The Sound of Stars and The Kindred), Kylie Lee Baker (the author of The Keeper of Night and The Empress of Time), Claribel A. Ortega (author of Witchlings), Alexandra Rowland (author of A Taste of Gold and Iron), Neon Yang (author of The Genesis of Misery), and moderated by Geeks OUT Editorial Coordinator, Michele Kirichanskaya.
SUNDAY @ THE NYCC QUEER LOUNGE
12pm: Turning 2D into 3D: Creating Molds and Casting for Cosplay – A Workshop