Pokemon Go Queermunity Day, Washington, DC, National Zoo
July 8 @ 1:45 pm

-

5:00 pm

Free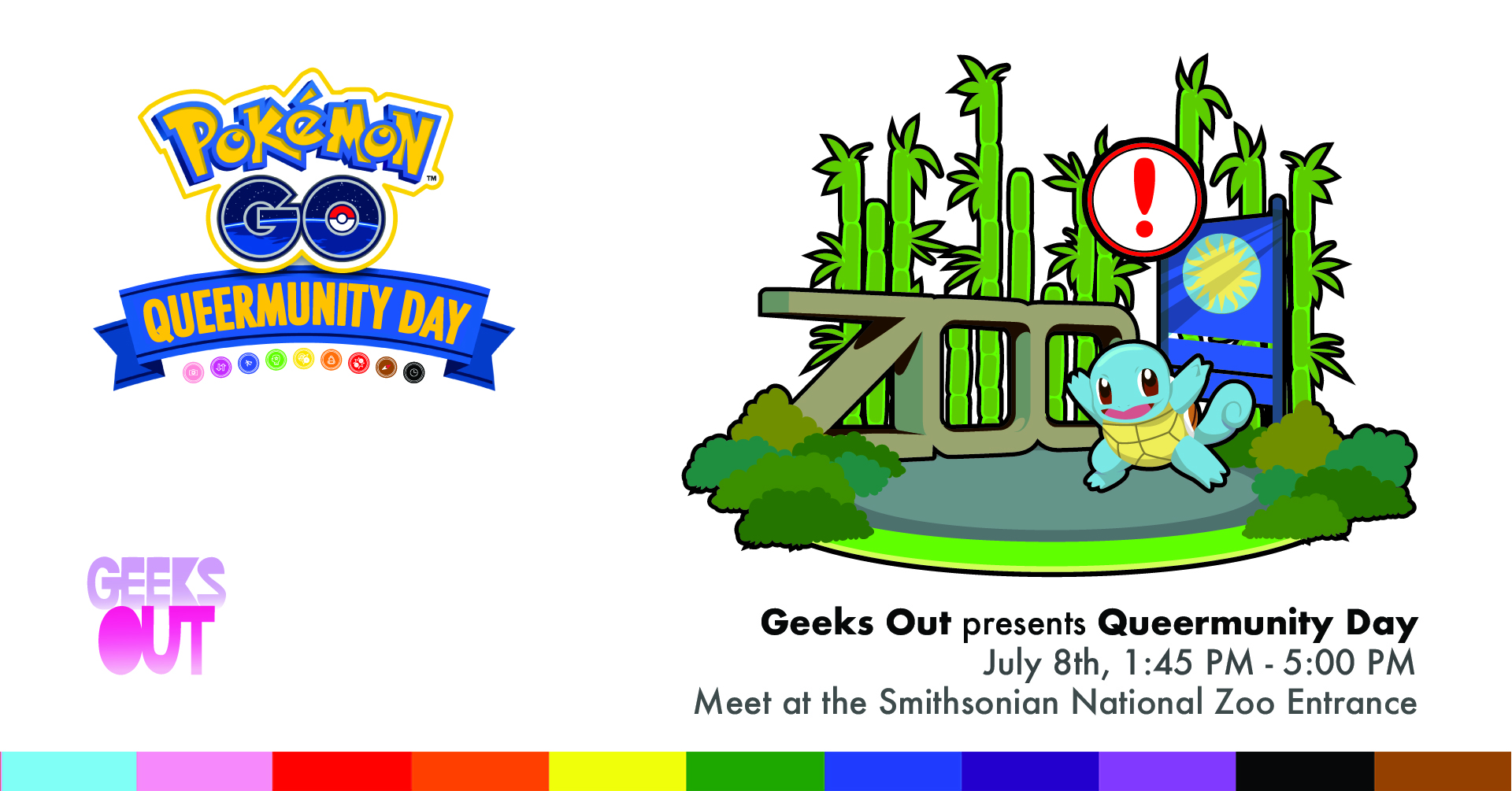 July's Geeks OUT's Pokemon Go Queermunity Day, in Washington, DC, is going to be a zoo, at the National Zoo! Come get some fresh air and play your fave mobile game with other queer nerds and allies.
Squirtle is the featured Pokemon this month. Whether or not Squirtle was your starter, you can't deny the cute cute cute of this water-type. I wonder if we'll see Squirtle eating with the pandas, or swimming with the otters?
Meeting at the Smithsonian National Zoo Main entrance on Connecticut Ave, we'll disembark at 2pm. Message us if you arrive late or get separated. The Zoo has lots of places to cool and refuel over 5 hours. Be sure to save your Raid Pass, as we'll likely do a group raid.
For the one Trainer with the most shiny Squirtles (including their evolutions) at 5pm, we have a copy of "Serving Pride: The Queer History Dinner Party Handbook"