About Our Board
Our organization is overseen by an all-volunteer board. Together they coordinate all branches of Geeks OUT across the country.
---
Executive Committee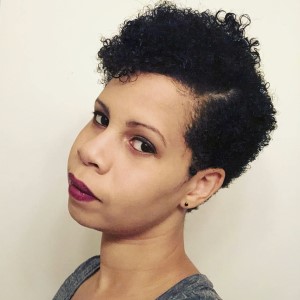 Nic Gitau
They/She
President
Twitter: @cocodevaux
Long a fan of Geeks OUT's work, Nic began volunteering with the organization in 2012. Since then they have served as Blog Editor, Vice President and, beginning in 2018, President. As a librarian and tech researcher, she counts Barbara Gordon and Jenny Calendar among her fandom inspirations.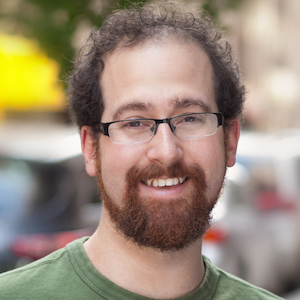 Kevin Gilligan
He / Him / His
Vice-President
Twitter: @Gilligan_McJew
Kevin is a bisexual comic book lover, who has found strength in his queer geek identity through his work with Geeks OUT. He chairs the Conventions Committee, bringing a safe space and visible queer presence to conventions around the country. When he isn't volunteering time to make geek culture more welcoming to the queer community, he spend his time acting, writing, and producing.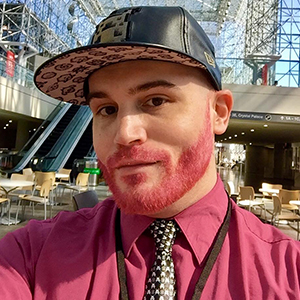 Steve Gianaca
He / Him / His
Secretary
Twitter: @sgianaca
Steve currently serves as the Creative Lead of Geeks OUT. He also served as the Flame Con Committee Chair from 2017-2019, and now serves in an advisory role for the convention. Outside of Geeks OUT, Steve has worked as a designer for major TV networks and Creative Director for several national publications.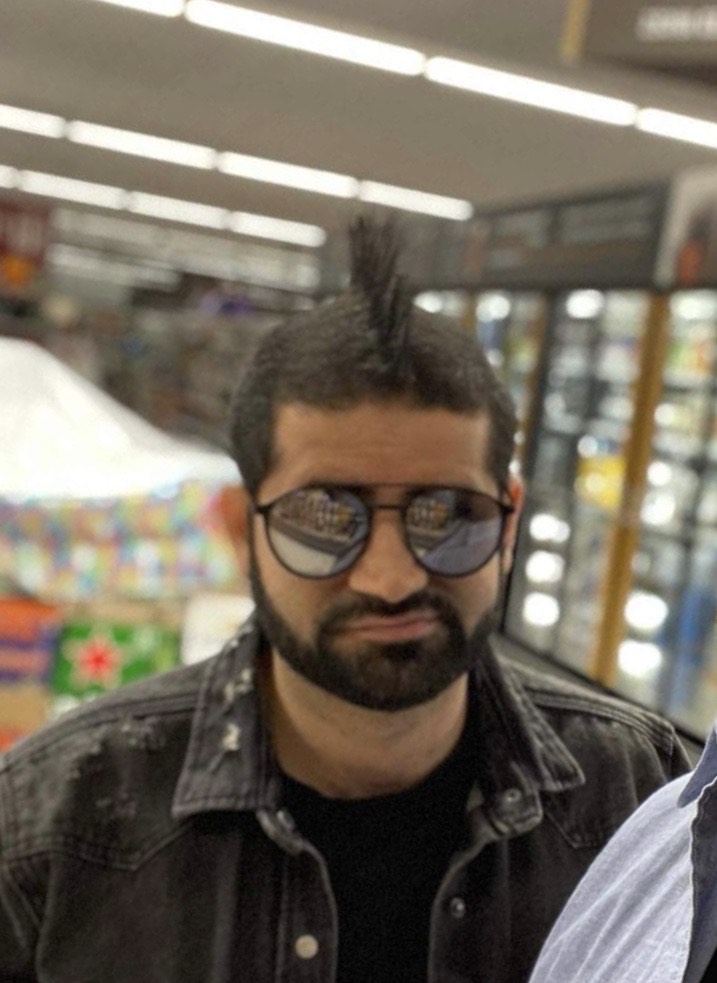 Mark Emsak
He / She / They
Treasurer
Mark has an almost 20-year history with both Queer and Accessibility advocacy and empowerment. Mark became interested in Geeks OUT because of how this organization inspires a community of belonging and creates a safe space for each person. In terms of interests, Mark enjoys time with loved ones and playing strategy board games, but also thrives in hyper social environments. By Day Mark works in Finance, is a Certified Life Coach, and College Professor, but by Night Mark is fierce the house down boots yes gawd okurr.
---
Board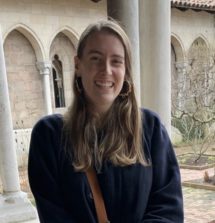 Phoebe Ellman
She / Her / Hers
Phoebe discovered Geeks OUT and Flame Con in 2018 as an attendee and hasn't looked back since. She is thrilled to be part of this work of making vibrant queer nerdy spaces. By day Phoebe works as a museum educator, but in her free time she enjoys getting lost in sci-fi and fantasy books, writing, and dressing up in medieval armor to fight in full-contact armored combat events (it's a real sport, I promise!).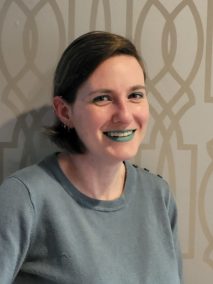 Leslee Friedman
She / Her / Hers
Leslee got her first taste of queer advocacy in 1992 at the age of eleven, and has been hooked ever since. Happily dwelling in a variety of fandoms since she stumbled upon online fandom in 1998, joining the board of Geeks Out feels like bringing together two of the most central elements in her life, while getting the privilege of working with other people who are as enthusiastic as she is. When not being a semi-professional queer person and/or geek, Leslee practices trademark law, spends time at shul, attends theater, and smooshes her dog's and rabbits' faces.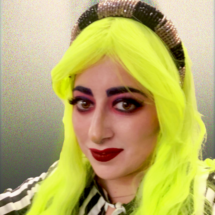 Rachel Greeman
She / Her / Hers
Rachel joined Geeks OUT as an intern in 2014. From 2015 to 2022, she proudly served as the Secretary of the Board. She helps manage Cosplay related programming for Flame Con, which is her favorite convention on the entire planet (probably the entire universe). Her favorites include Amaya x Zari, Captain America, and True Blood (maybe).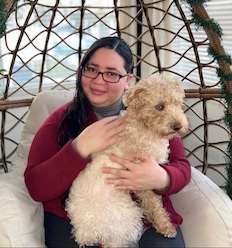 Jackie Jimenez
She / Her / Hers
As a certified Jackie, she joined Geeks Out back in late 2021. Fasinated by what like-minded geeks can achieve with the powers of fandom. She became a full-time volunteer for events and conventions back in 2011. Her love for Anime and Manga is what led her to becoming the, Fujoushi-Otaku you see today. For as long as she can remember, it has been her driving force and inspiration for the many things she loves to do in life; from why she volunteer, sing, draw, and how she even got into gaming. When she's not too busy she's probably online playing Destiny.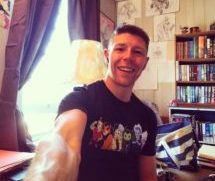 Mike Moon
He / Him / His
Mike discovered a love of nerdy things when his parents first introduced him to Star Trek at the age of 6. Over the years his love of geekery and seeking out fellow queer geeks brought him to the Geeks Out podcast. He listened for a few years before deciding to find a way to get involved. Mike serves as the Marketing chair for Geeks Out and Flame Con.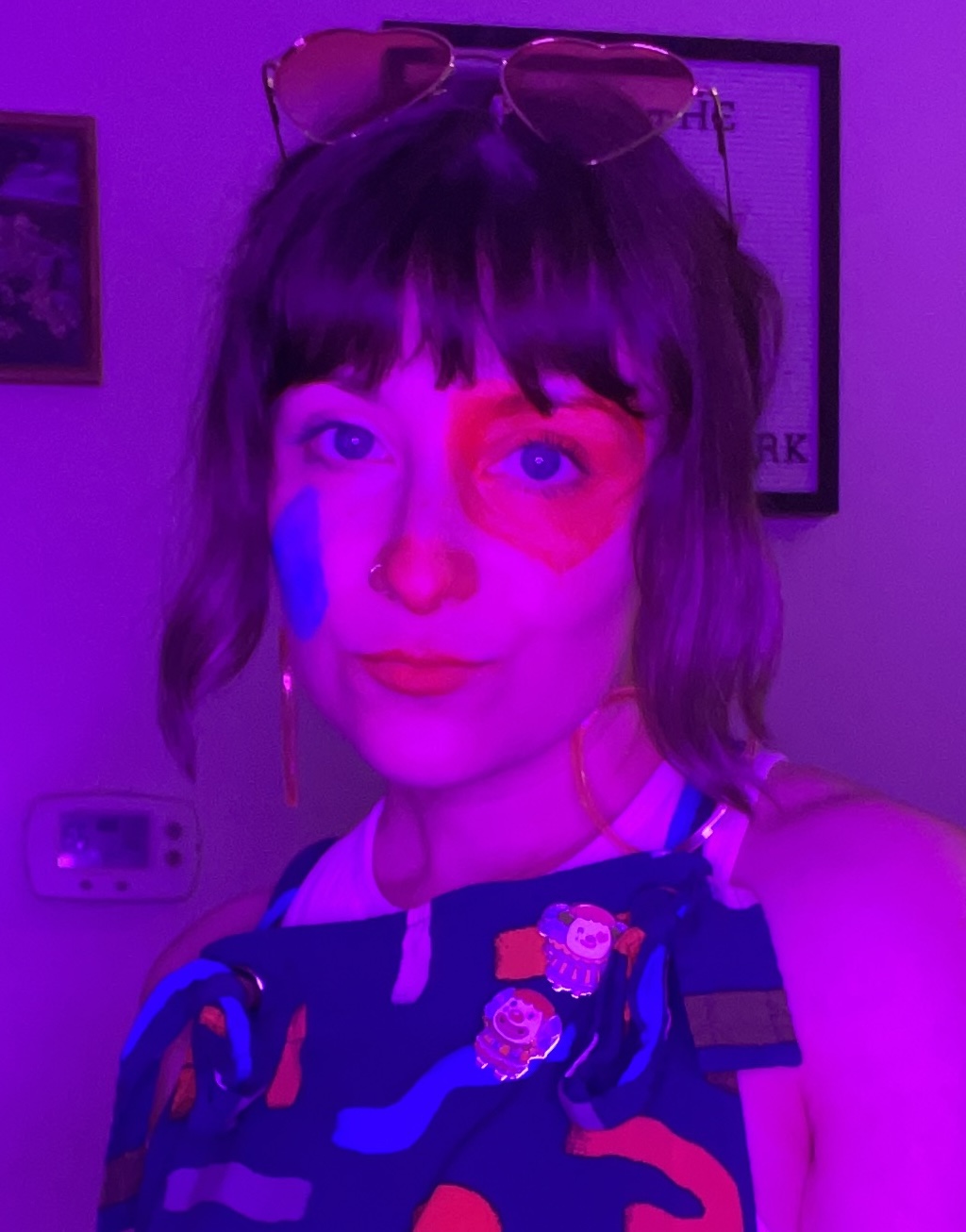 Sara Munson
She / Her / Hers
Twitter:@sarageeksout
In 2020 Sara joined GeeksOut as a Programming Coordinator and is now the Panels Lead for both Geeks OUT and Flame Con. Before joining GeeksOut, Sara volunteered and presented at Flame Con as a panelist. She is passionate about amplifying and uplifting queer voices through educational public speaking–hence why she's so involved in programming! Outside of GeeksOut, Sara is a middle school music teacher, GSA advisor, yogi, anime nerd, and avid reader of fanfiction.