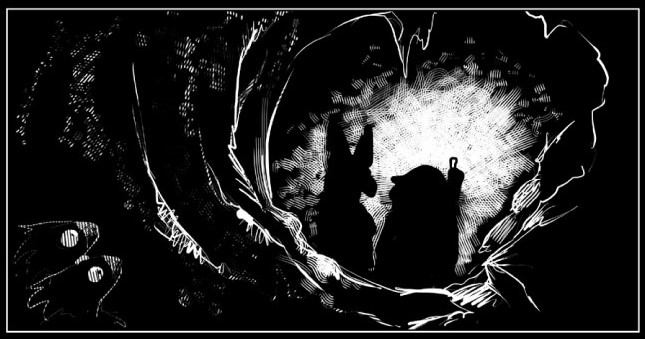 If you had asked me what my favorite genres were eight years ago, chances are I would not have put Epic Anthropomorphic Fantasy at the top of the list. It wasn't until my sister (somewhat relentlessly) insisted that I read the first volume of Ursula Vernon's Digger that everything changed. It introduced me to strange new world that challenged my every notion of what comics and characters could be. I could go on about its clever use of footnotes, or its beautiful black and white artwork. I could talk about how it inspired me to take on the daunting task of writing my own indie comic. What I will do instead is take a close look at the way it challenged and subverted gender norms and the tropes of the genre.
When your principal cast consists almost entirely of non-humans, the lines with which we typically define gender become blurred. Yes, they're anthropomorphic and have humanistic attributes, but our notions of human gender don't line up when it comes to wombats or oracular slugs. What becomes important here is that you find yourselves relating to the character regardless of their gender (if they even have one). Some of us do this naturally, but we're often going against the grain of what's expected of us when we do. The world Ursula Vernon creates in Digger is so far removed from that paradigm, that it's refreshing. You can be yourself here. The old rules need not apply.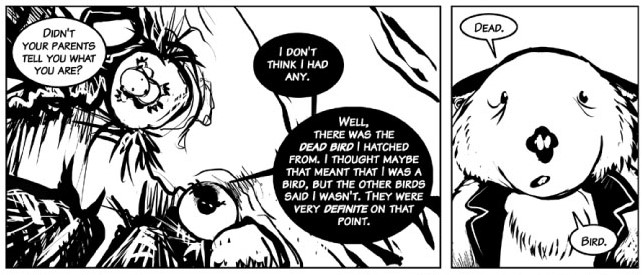 Digger is the narrator and titular character. Her name is short for Digger of Unnecessarily Convoluted Tunnels. She is a wombat who likes engineering and is not at all a fan of gods or magic. She is also our steady voice of reason guiding us through a bizarre and irrational world. Her gender is not immediately apparent (in no small part due to her being a wombat) but it's also not especially relevant. Digger's androgynous nature ultimately makes her more easy to relate to.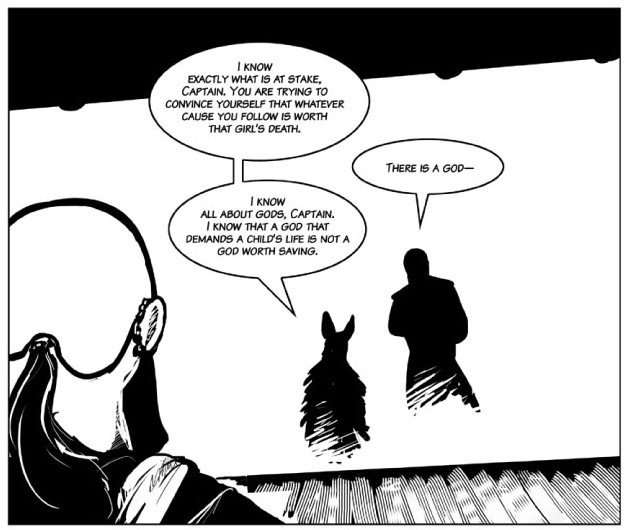 At the center of the story is a matriarchal tribe of hyenas that Digger becomes entangled with. Creating a matriarchal tribe of hunters (which my spell check just tried to change to patriarchal) is no simple task. It's not just "what applies to males in human society now applies to females here." Vernon does this meticulously through mythology and ritual (and probably lots of research on spotted hyenas actual matriarchal society). We learn that female hunter in the hyena tribe will typically lose her first born child, and surviving first born children are considered special because of this. They also have a custom of excommunicating shamed members of their tribe. This and much of the hyena lore is revealed through Ed, an excommunicated male hyena that Digger befriends. Eventually Digger also becomes acquainted with the hunter Grim Eyes, who at first wants to eat her before they become reluctant allies. The way Grim Eyes is presented as a bit of a meathead, and is obliviously patronizing to their male guide Herne, leads to some thoroughly enjoyable banter.

Lastly there are the two actual human characters. First we have Murai, a faithful servant of Ganesh and a member of The Veiled. Subverting the typical fantasy quest of a protagonist fulfilling a glorious destiny, Mauri is neither the protagonist nor is her destiny glorious. It's more like a curse than anything else. Her encounter with a god has left her broken, but her condition resembles the symptoms of Post Traumatic Stress Disorder. While she is a true believer and follower of Ganesh, her story becomes one of finding her own voice. There is also leader of the Veiled, Captain Jhalm. In many ways, his place in the story is a perfect example of using toxic masculinity as a villain. While he is not the chief antagonist, his misplaced commitment to serve all of the gods consistently causes harm and creates unnecessary obstacles. This comes to a head when he faces off with hyena clan leader Boneclaw Mother. As he is about to kill one of his own soldiers in order to save a dying god, he's met with her biting wisdom: "a god that demands the life of a child is not a god worth saving."
It wasn't until after I sat down to write this article that I realized how difficult it is to articulate exactly what I love about the gender subversion and obscurities in this story. This is in no small part because it casts a wide net. I didn't even get to touch on Shadowchild (a genderless feral demon child who asks lots of questions) or Ganesh (the avatar of a male god whose voice I always find myself reading as female). There's so much detail in every culture encountered in this epic. It's so densely packed with nuanced characters and blurred gender lines that it's hard to focus on just one. It isn't just one character or one central theme, it's a whole world. But here is the best part: you don't have to take my word for it. It's still free to read on the original webcomic site, or you can pick up the new omnibus edition."