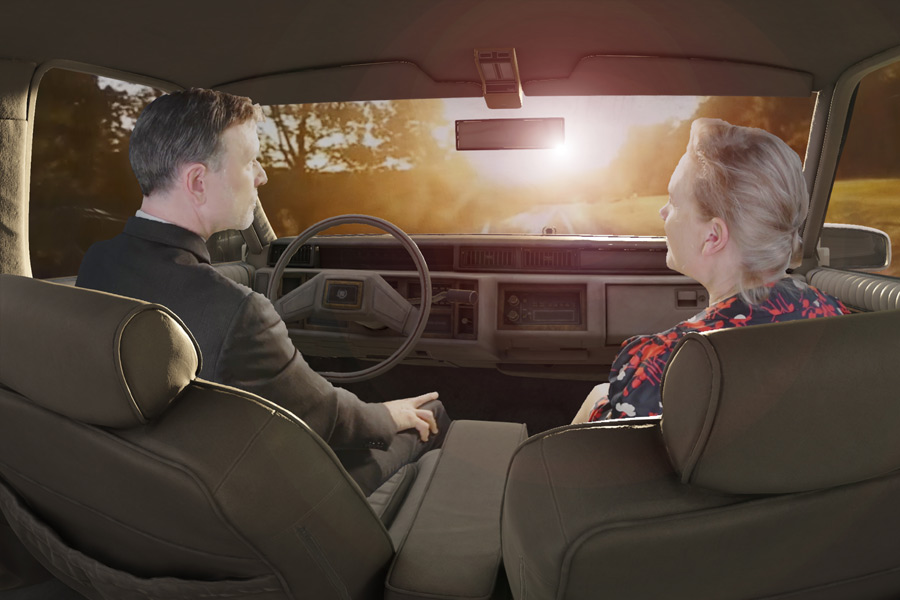 "A lot of VR asks you to 'pretend you're a Black person for five minutes' or 'pretend you're a trans person,'" explains Ilya Szilak, co-creator (with Cyril Tsiboulski) of the virtual reality experience and real world installation Queerskins: a love story. Queerskins premiered at the 2018 Tribeca Film Festival, when this piece was originally written, and went on to win a Peabody Futures of Media Award. It returns to New York City this week for World Pride with the addition of a second chapter, "The Ark." Szilak continues, "We don't actually want anyone to pretend to be anyone other than who they are and bring all their history, all their baggage, all their prejudices, into this space. The show is about reconstructing this character Sebastian [a young gay man, estranged from his Catholic family, who dies of AIDS in 1990] from a box of photographs and a diary, so your relationship to those photographs and those objects is going to be very different depending on who you are."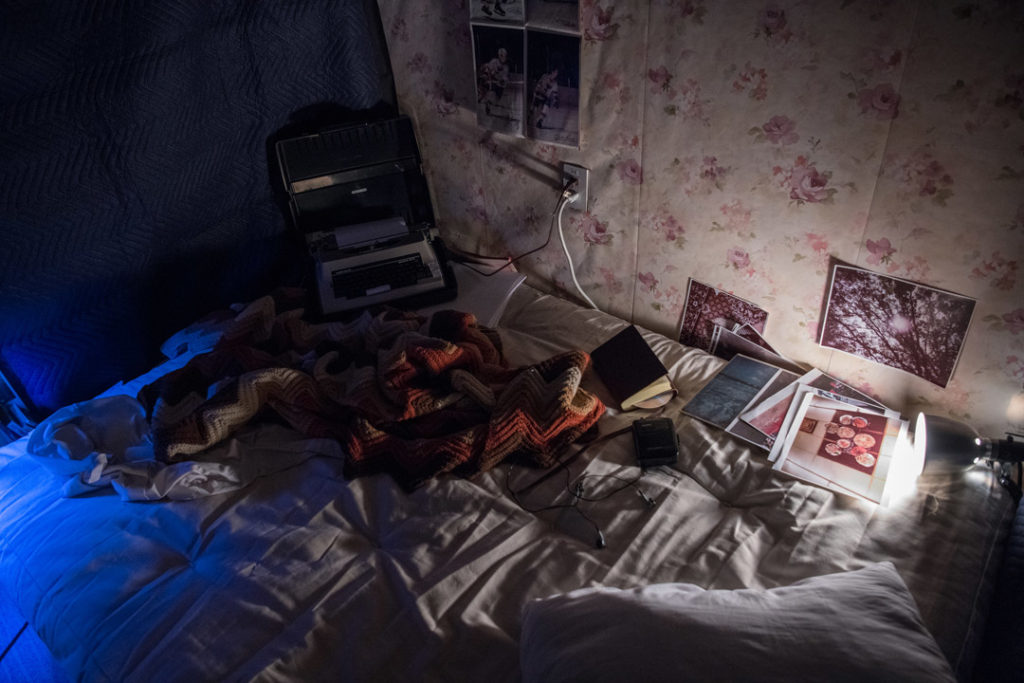 With Queerskins, the immersion begins before you even put on the headset; you're ushered through a recreated attic bedroom, past shelves and mirrors and authentic knickknacks, to one of two chairs. Once the VR commences, you find yourself riding in the back seat of a car. A man and a woman, Sebastian's parents, have a tense conversation bubbling with tension, regret, and barely suppressed emotions. Outside, diminishing sunlight filters through the windows as the rural Missouri countryside passes by. I was instantly reminded of similar rides with my own family through western Massachusetts. A box of belongings keeps refilling with items on the seat beside you; I rummaged through a book of Saints, an old muscle magazine, and a stuffed rabbit with my ghostly blue hands. I put on a Hulk mask and a baseball cap. The ride reaches its destination and hits a climax of sorts, but I was left wanting more. In fact, future installments and experiences are planned, including one that promises to simulate intimacy with a virtual lover.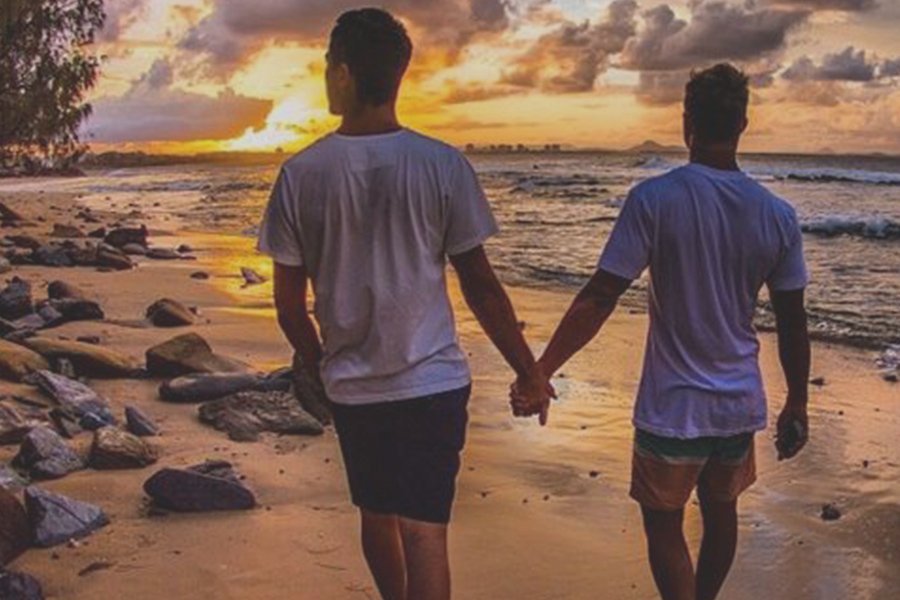 For me, the most engaging part of the experience kicked off once I removed the headset and returned to the real world. I had as much time as I wanted to explore every inch of the bedroom. Visitors are encouraged to touch whatever they like, to pore over every item that draws their interest. "Don't miss the closet!" Szilak had told me; I opened it to discover an interior collaged with images of black and white muscle gods, the word love glowing in fabulously lurid neon pink at the bottom. I selected and played a record of 80s hits: "We will find you acting on your best behavior/turn your back on Mother Nature," Tears for Fears intoned. I thumbed through a People magazine revealing the AIDS death and sexuality of actor Rock Hudson. In fact, the specter of AIDS was everywhere, from the photo print out of a protest march to a cheeky card commanding "Men use condoms or beat it." I signed a guest book marked A Celebration of Life, placed alongside flowers and a statuette of the Virgin Mary. The experience reminded of the song "And When I Die," so I jotted down some lyrics, ending with the line "there'll be one child born to carry on." I associate the recording with the loss of my grandmother several years ago, and yet the song carries a sense of hope that I felt resonating from the Queerskins installation. Like the guest book, Queerskins is largely about death, and yet it celebrates the life of Sebastian, and of the viewer—and, by extension, of those we've loved and lost.
---
Queerskins: a love story is shown in a site specific installation at 325 Canal Street, New York, June 26-30 from 11am-7pm (11-9 Thursday). Visit vr.queerskins.com for more info.