My geeky, Pokemon Go loving friend Mick came out not too long ago, and I got the idea to make him a list of my personal "gay canon" of films and TV (with a few books thrown in for good measure). I sent him this list on the occasion of this past weekend's Pride celebration in his hometown of Manchester, England.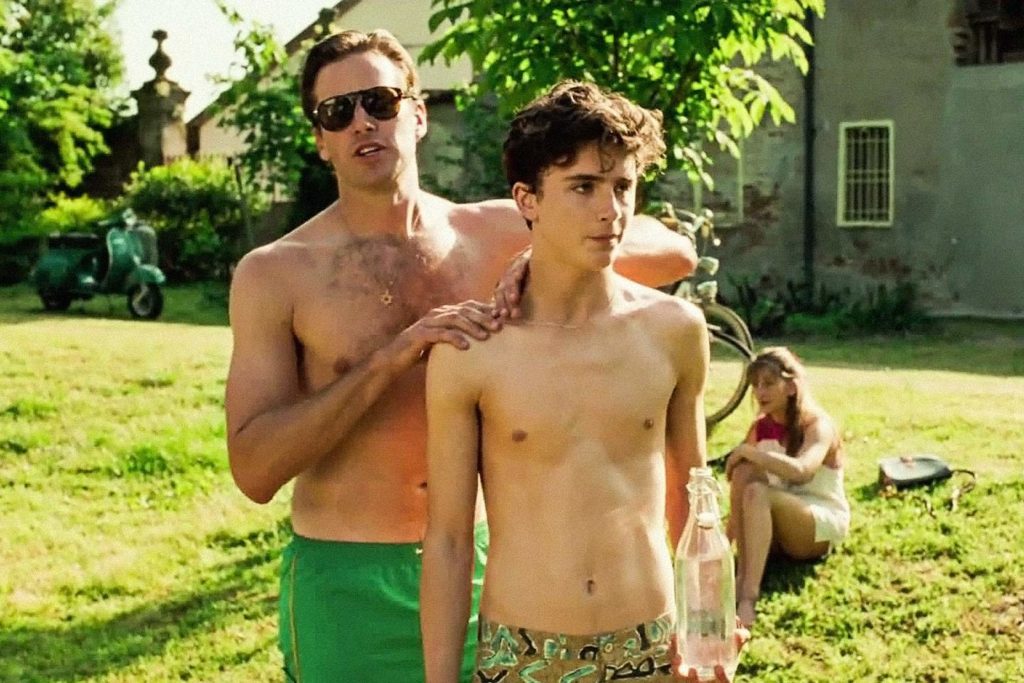 Philadelphia (1993)—It may play as outdated now, but Jonathan Demme's drama, the first studio movie about AIDS, is a significant time capsule and features a terrific Oscar winning performance by Tom Hanks as a gay lawyer who sues his firm for firing him when they learn he has the disease. Denzel Washington is equally strong as the initially homophobic lawyer who represents him on the case, and it's a compelling and undeniably affecting tear jerker. The soundtrack, featuring Bruce Springsteen's award winning ballad "Streets of Philadelphia" as well as Neil Young, Peter Gabriel, and the Indigo Girls, is also terrific.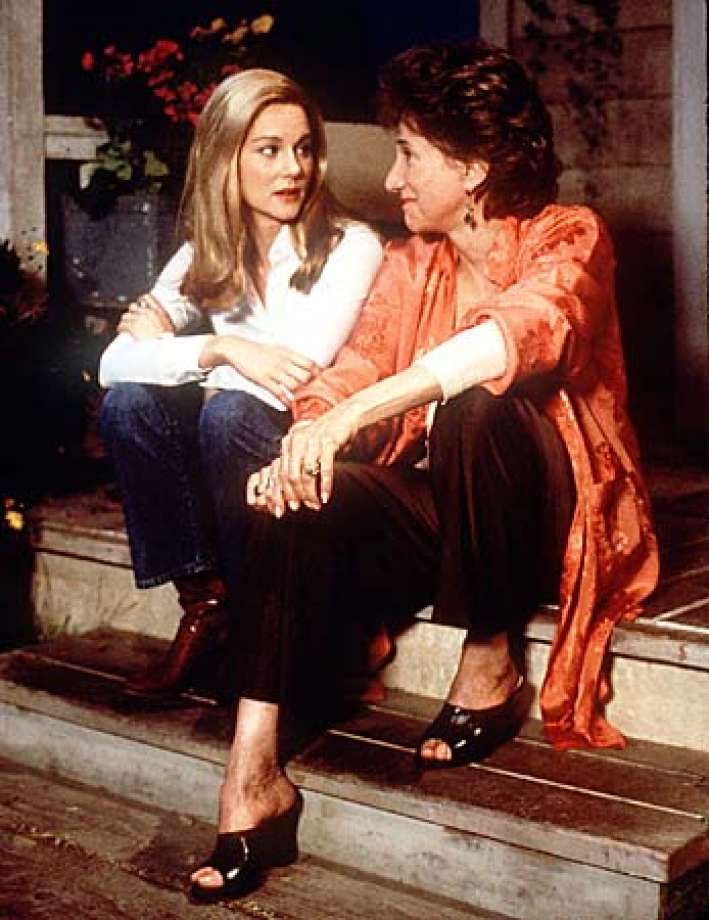 Tales of the City (1993-2019)—Armistead Maupin's saga of the lives and loves of straight and queer San Franciscans isn't just one of my favorite gay series, it's one of my favorite things, period. The original 70s-set miniseries brilliantly captured the excitement and uncertainty of living on your own for the first time, as Mary Anne Singleton (a terrific Laura Linney) moves into a magical apartment complex lorded over by sage transgender landlady Anna Madrigal (Olympia Dukakis, sublime) and becomes fast friends with adorably wide-eyed Michael "Mouse" Tolliver and acerbic, frizzy haired omnisexual Mona, who memorably melts down in a board meeting with a snooty client by bellowing "crotch, crotch, CROTCH!!!!" The three original series—Tales, More Tales, and Further Tales—possess an irresistible mixture of soapy shenanigans and genuine heart. Later, un-filmed books in the series included Babycakes, the first work of fiction to address AIDS, Significant Others, Sure of You, Michael Tolliver Lives, and Mary Anne in Autumn. All are worth reading, and this year's Tales of the City, while not a direct adaptation of any of them, incorporates elements and characters while perfectly updating the franchise for the 21st century. (Just try not to think about how Linney and the other returning players are nowhere near old enough to have aged forty years since the originals.) The newest installment pays particular care to the trans characters, including casting trans actress Jen Richards as a young Ana Madrigal in a captivating flashback episode.
---
The Broken Hearts Club (2000)—A friend once mocked this film, written and directed by future TV mega producer Greg Berlanti, as the story of a young man who becomes enmeshed in a world of shallow West Hollywood gayness. There's some truth to that, but Broken Hearts Club is still an entertaining, occasionally affecting, and trailblazing comedy about the lives and loves of a group of gay friends. There's an inspired bit of casting with TV Superman Dean Cain as a man-eating lothario, plus lots of retroactive recognition with Timothy Olyphant, Justin Theroux, Zach Braff, and Billy Porter in the mix. John Mahoney shines as the mother hen of this squabbling but ultimately loving and supportive group.
---
Queer As Folk (2000-2005)—Let me start by admitting I never watched the British original—set in Manchester, appropriately enough—and have heard it's great, and maybe superior. But QAF, as fans in the know called it, was an endearing if occasionally dopey and maddening soap opera that portrays "boys becoming men" in that well known American gay capitol… Pittsburgh. The whole cast is great, but Peter Paige is transcendent as unapologetically queeny Emmett, and Robert Gant is charming and extremely sexy as HIV positive professor Ben.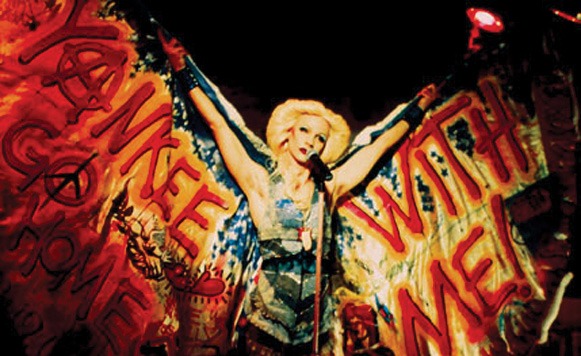 Hedwig and the Angry Inch (2001)—John Cameron Mitchell directs and stars in this brilliant, intensely cinematic rock musical about a "little wisp of a girlie boy" who escapes East Germany via a botched sex change operation for the promise of a better life in America. Abandoned by his would be sugar daddy, Hedwig falls in love with Tommy, a teenage Jesus freak, then winds up stalking him across the country when Tommy gets famous off the songs they co-created and embarks on a national tour. The songs are terrific, the performances are outstanding, and one liners abound in this sardonically funny, moving film. It's considered somewhat problematic in these more enlightened times, but I think its genuine heart and innovation outweigh any such concerns. Mitchell has gone on record stating he doesn't consider it a representation of the transgender experience, a sentiment with which many would agree.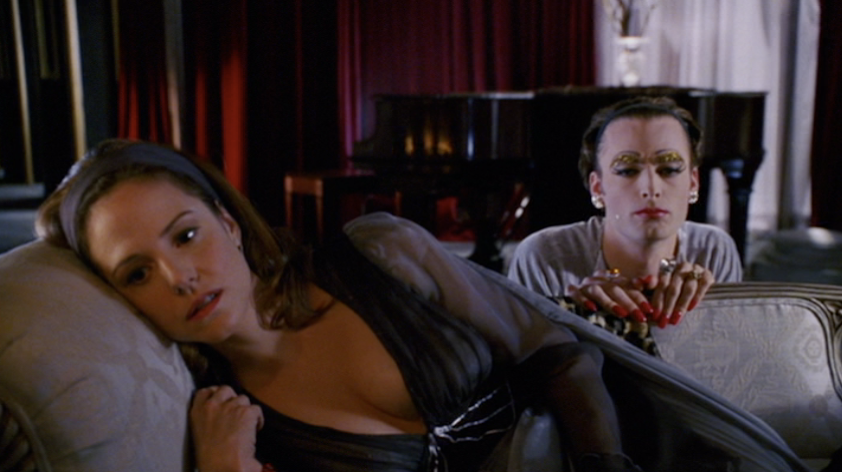 Angels in America (2003)—Mike Nichols's made for HBO adaptation of Tony Kushner's epic "Gay Fantasia on National Themes" puts most feature films to shame for sheer ambition and cinematic art. An indomitable cast led by Al Pacino and Meryl Streep breathe life into this elaborate work of magical realism, which dramatizes the anguish and inspiration of the AIDS crisis and a particular moment in queer Manhattan. It's a really extraordinary and engrossing production. Related: I've always wanted to see the two part play live. Maybe you'll get the chance sometime.
---
Brokeback Mountain (2005)—Ang Lee's heartbreaking shoulda-been Best Picture is certainly depressing, but it's a sublimely crafted and essential film in queer cinema history. Heath Ledger was rightly praised for his tormented ranch hand Ennis Del Mar, but the entire cast is first rate, including Jake Gyllenhaal as his lover Jack Twist (swoon), and Michelle Williams and Anne Hathaway as their long-suffering wives. The cinematography and Oscar winning music are excellent, too. Related: Annie Proulx's gorgeous short story.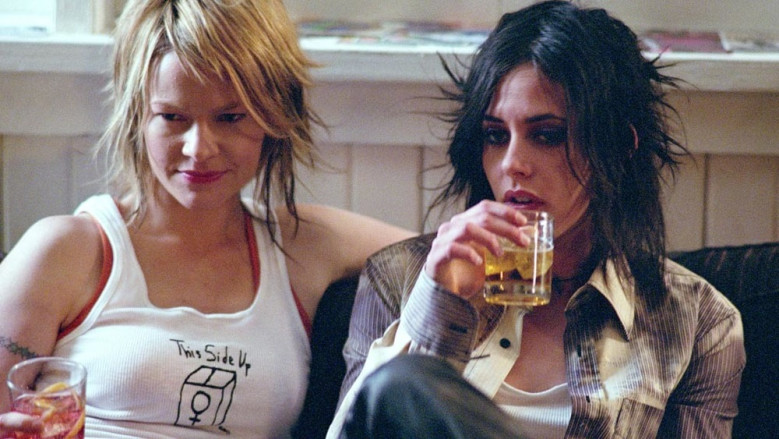 The L Word (2004-2009)—The trailblazing saga of the lives and loves of lesbians—and occasional straight women and trans folk—in very glamorous Los Angeles could be all over the place, but it was never boring and often moving. A strong, almost entirely female cast (many writers, directors, and crew members were women as well) portrayed women's struggles with sex, relationships, monogamy, family, and, um, the high stakes world of lesbian poker (?!). There were some missteps—the cynical and unnecessary killing off of a beloved character, iffy trans storylines—but this was still an addicting and often rewarding series. The L Word: Generation Q , a "woke" revival with original cast members Jennifer Beals, Leisha Hailey, and Katherine Moennig (my favorite character, womanizer with a heart of gold Shane) is coming in December, so cram now!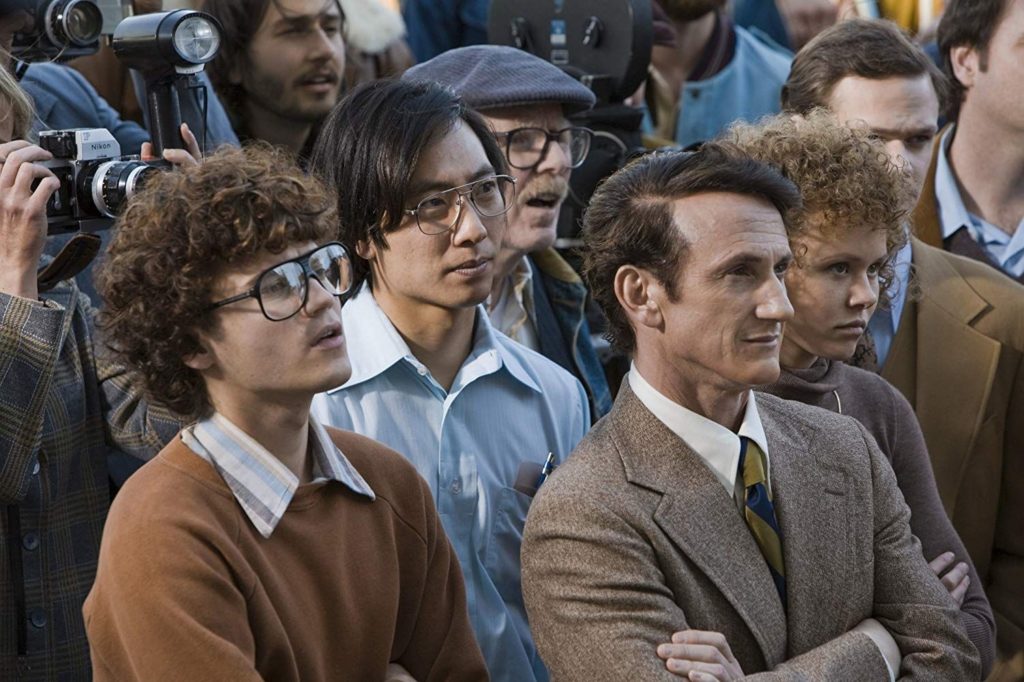 Milk (2008)—One of the best biopics ever made, Gus Van Sant's dramatization of the brief career of America's first openly gay elected official is perfect in every aspect. The performances are uniformly excellent: Sean Penn rightly won an Oscar as Harvey Milk, a darkly compelling Josh Brolin plays troubled assassin Dan White, and a luminous Emile Hirsch brings sass to budding activist Cleve Jones. The film makes great use of San Francisco locations and balances character with story. Despite a tragic ending, it remains buoyantly hopeful and inspiring. Related: Randy Shilts' book The Mayor of Castro Street and Cleve Jones' memoirs Stitching a Revolution and When We Rise.
---
Call Me By Your Name (2017)—There was backlash and criticism of the age disparity in this celebrated gay romance, but the beauty and eroticism of Luca Guadagnino's film is undeniable. Timothy Chalamet is sexy and utterly convincing as the teen who finds himself inextricably drawn to Armie Hammer's hunky grad student one sumptuous summer in Northern Italy. Dad Michael Stuhlbarg's speech to his heartbroken son is one for the ages, and Sufjan Stevens' songs, as well as a needle drop of the Psychedelic Furs' "Love My Way," provide the perfect accompaniment.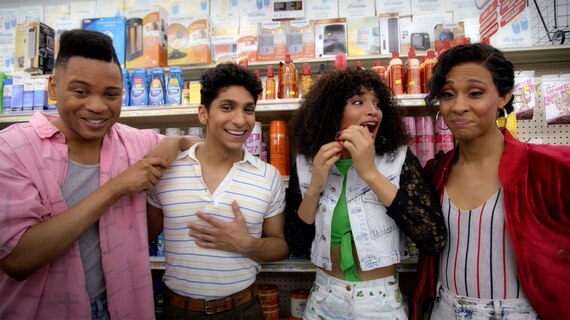 Pose (2018-Present) — I consider this the best thing Ryan Murphy has ever done. He and creative partner Brad Falchuk were smart in teaming up with Steven Canals to offer an authentic point of view on the world of Ballroom culture. Pose applies somewhat formulaic, crowd pleasing tropes to characters that have never before been the center of a narrative. The record-breaking number of trans, queer, and people of color in the cast make this a show that finally centers non-whites in the LGBT community. The series also serves as a history lesson, especially as it delves into the devastating AIDS epidemic and dramatizes real-life incidents like a "die-in" at St. Patrick's Cathedral. Related: the coming of age musical Saturday Church, co-starring Pose's MJ Rodriguez and Indya Moore.