Three movies, three weeks, three times the scares! Make this the MUST-SEE movie event of July aka "the summer of FEAR". Be among the first to have a chance to see the "Must-See Movie Event of July!"
Geeks OUT has been given the opportunity to offer 100 screening passes for the Netflix movie trilogy Fear Street! 100 screening passes means we'll have 100 winners that get a near-week head start on watching the horror movie event of the summer.
For your chance to enter in, please fill out this google docs form by Thursday June 24th. Winners will be notified via email and receive links to the movies as they become available with 24 hours to watch.
The dates for the screenings are as follows:
FEAR STREET Part 1: 1994 – Monday, June 28 
FEAR STREET Part 2: 1978 – Thursday, July 8
FEAR STREET Part 3: 1666 – Wednesday, July 14
Scroll down for more information on the Fear Street trilogy.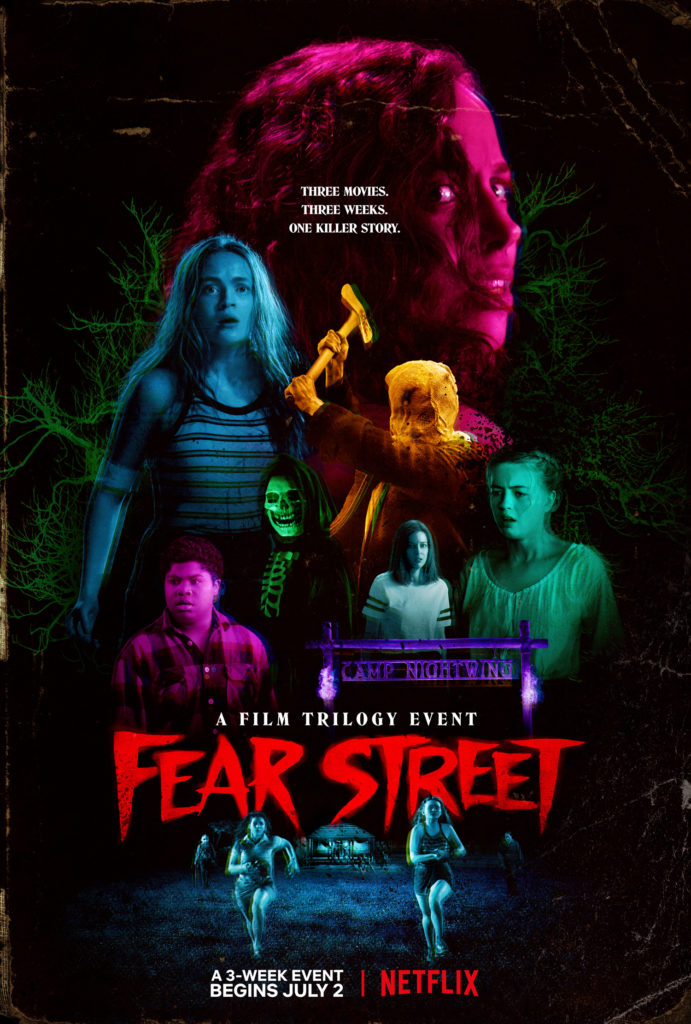 FEAR STREET PART 1: 1994
A circle of teenage friends accidentally encounter the ancient evil responsible for a series of brutal murders that have plagued their town for over 300 years. Welcome to Shadyside.
FEAR STREET PART 2: 1978
Shadyside, 1978. School's out for summer and the activities at Camp Nightwing are about to begin. But when another Shadysider is possessed with the urge to kill, the fun in the sun becomes a gruesome fight for survival.
FEAR STREET PART 3: 1666
The origins of Sarah Fier's curse are finally revealed as history comes full circle on a night that changes the lives of Shadysiders forever.