Spoiler-Free Review:
Fear Street 1978 doesn't waste any time getting right to the good stuff. Last week's 1994 had already done a lot of the heavy lifting introducing us to Shadyside and the witch's curse, so 1978 was poised to hit the ground running. Where the first movie featured an homage to nineties movies, the second part of the story does the same with the greats of the seventies. You can pick up references to Texas Chainsaw Massacre, Friday the 13th, The Exorcists, and probably several others that I missed. It also uses a different color pallet to establish a new feel and tone. We already got the headline of what happened at Camp Nightmoon, so we knew how the movie would end before it even started. The fun was in finding out how the events actually unfolded. The good stuff never makes it into the papers. The principal cast delivered some excellent performances. There were some truly brutal kills. We got plenty of new context to the information we found in the first movie. There were a few contrived items that stretched the realm of plausibility, but there was nothing so egregious that it took me out of the experience. The self-aware approach to old-school horror movie campiness helped a lot in that regard. Fear Street: 1978 works really well as its own stand-alone movie, but it also sets the stage nicely for Fear Street: 1666. I know the film did its job because I cannot wait for the third and final part of the trilogy.
Score: 4 stars
Observations & Spoilers
Keeping with the trend from my Fear Street book reviews, everything from this point on contains spoilers. So you can wait until you've seen the movie and come back, or you can read on ahead with reckless abandon. Consider yourself warned.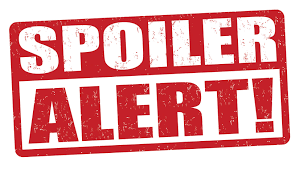 Fear Street: 1978 takes the Camp Nightmoon setting from the Fear Street novel Lights Out, but it doesn't take much else from the book. I wasn't exactly a fan of that book, so you will hear no complaints from me on this point. There weren't many book references beyond what the first movie gave us, and I was honestly fine with that. I like the fact that these movies aren't just beholden to a rigid canon, and are allowed to really be their own thing. These movies are for horror fans of all stripes; book fans and movie fans alike will find plenty to enjoy.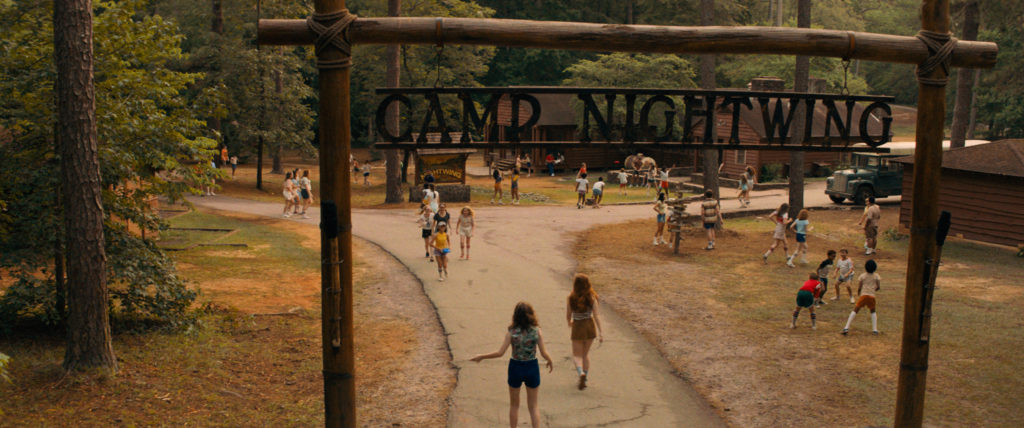 1978 was allowed to be a tighter movie in general because of all the heavy lifting that 1994 already did. We already knew about the curse; we even knew how many people were going to die at Camp Nightmoon by the end of it. The fun part was in seeing how events unfolded and picking up on the small ways it all tied together with the events of Part One. If the first movie was already giving you Stranger Things vibes, Sadie Sink helped carry that feeling into the second film. She leads an excellent cast of actors that includes Ted Sutherland as a young Nick Goode. I appreciated how the story made me really feel for these characters, even though I knew most of them were doomed from the start. Alice, who is portrayed by non-binary actor Ryan Simpkins, puts it simply: "Everyone has their own way of dealing with Shadyside."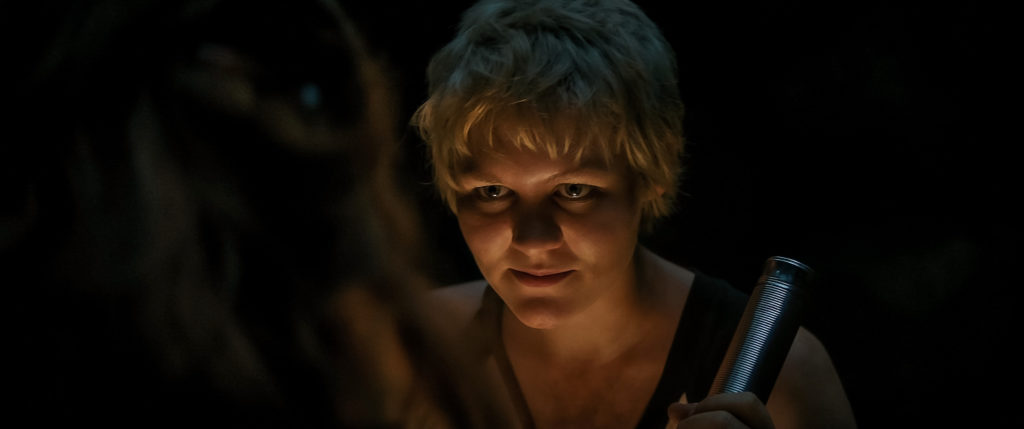 There was a really strong undercurrent of women supporting women at the core of this story. Women in movie roles and other sectors of the media are often pitted against each other. As though there can only be one that comes out on top. Fear Street: 1978 featured a really touching story between two sisters (Cindy and Ziggy) as well as between two friends (Cindy and Alice). The tragic way that the curse of Shadyside had infiltrated all of their lives was shown to have more depth than just the psycho killers who spring up every so often. It drove Cindy to strive for perfection to seek a way out. I drove Alice to cut themself and seek joys in the simple pleasures of life. It left the young Ziggy jaded and apathetic about ever being able to get away from Shadyside. It made that hopeful moment after Alice found Sarah's hand all the more powerful. It also made Alice's and Cindy's deaths that much more tragic. I'm a firm believer that character is the key to any good story, and I'm so grateful that these movies have (so far) not lost sight of that.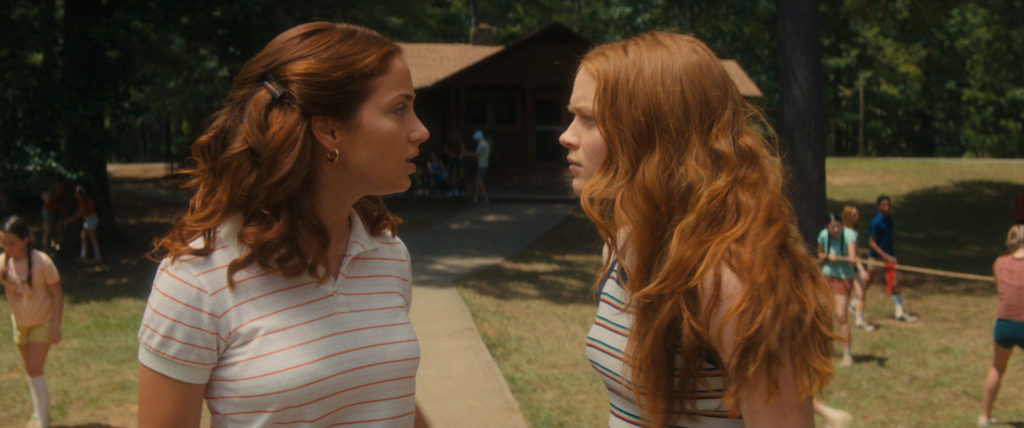 I had a few issues with Sarah's hand. I felt like it was found a bit too easily in both instances. The first one is more forgivable. The red moss was a nice touch. There was also plenty of it around Sarah's grave in the first movie. I like the unnatural bright red look of it and how it represented a physical manifestation of the curse. I also thought it was cool the way that the Shadyside Mall was built around the hanging tree. I'm not sure that the roots of a tree that old and large could withstand being surrounded by a foundation like that, and I also don't think the hand would just stay buried given all the surrounding excavation that would have needed to happen I don't know shit about architecture and engineering so maybe I'm completely wrong. Still, it stuck out to me as a little too convenient for the plot that Deena and Josh were able to find the hand again so easily. And that's not even getting into the fact that they were able to easily break into a mall that was also the scene of a very recent mass murder without getting caught. But again, I was having fun so it was easy to let this point slide.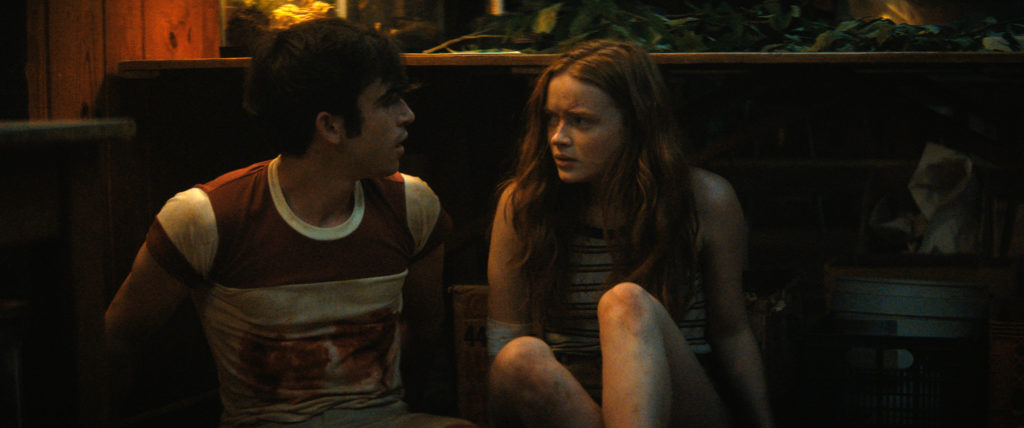 I found it a little confusing as to why Nick Goode gave the authorities Cindy's name instead of Ziggys. The only reason I can think of was to save her from the curse since Ziggy is the one who bled on Sarah's bones. But the cold way that Nick regarded Ziggy when she asked if he believed her about the curse seems to contradict that. There was something shrouded in his intentions. Maybe it's something that will be revealed next week in Fear Street: 1666. There's only one way to find out. Fear Street: 1978 premieres on Netflix July 9th.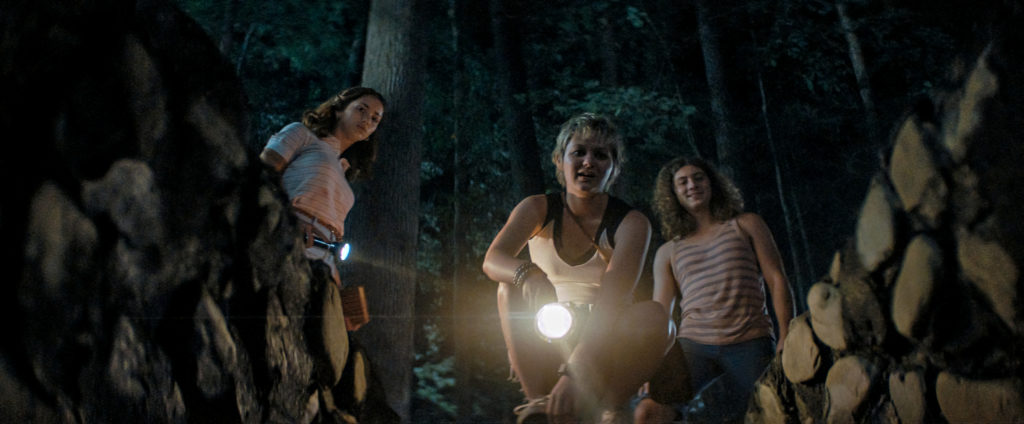 If you're enjoying the Fear Street movies and have been looking to scratch the nostalgic itch of your childhood R.L. Stine binge-reading days, I've been reading and reviewing a bunch of them on my blog for the last few years. There are plenty of Fear Street, Goosebumps, Point Horror, and Christopher Pike books already up there. If you like what you see, find me on social media and follow along. I will also be involved in the Geeks Out trivia event next week. We put together some really fun questions, and there may even be some appearances from the cast. See below for details.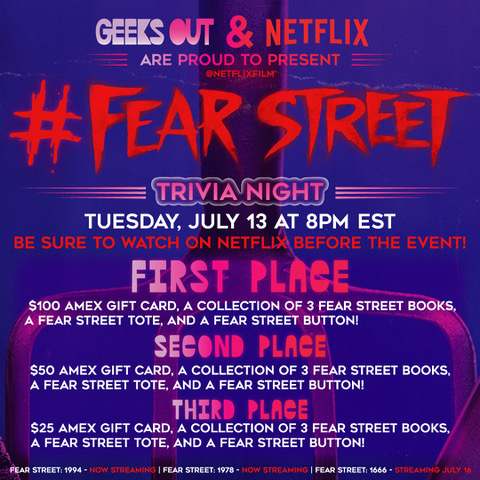 There wasn't as much explicitly queer content in this movie beyond the opening scenes with Deena and Sam. I still enjoyed the hell out of this movie. If Fear Street: 1666 takes things in the direction that I think it will, there should be more queerness on the horizon. For those of you that can't wait, Netflix has been organizing several Queer Street events across the country. This Saturday it will be hitting New York City. Check out the details below if you're interested, and maybe I'll see you there!