Ash Van Otterloo was born and raised in the Appalachian foothills, then made their home for seventeen years as an adult in Eastern Tennessee.
They currently reside in the PNW with their best friend and four wild forest gremlins. Ash is the author of CATTYWAMPUS & A TOUCH OF RUCKUS! (Watch for new announcements soon)
Whether or not their house is haunted is a topic for gossip among their neighbors. The ones, at least, that the ghosts haven't monched yet! You can learn more about Ash at ashvanotterloo.com.
First of all, welcome to Geeks OUT. Could you tell us a little about yourself?
Sure! I'm Alder (Ash) Van Otterloo, my pronouns are they/he, I was born in Charlotte, NC, and grew up in North AL/GA/East TN. I've always loved expressing myself through language, though I got a later start in my author journey. I'm trans and nonbinary/agender, queer, a parent, a lover of nature and hiking, a lifelong learner, and I write middle grade books with a hint of spookiness and varying degrees of magical reaslism. I also work as a creative writing tutor and freelance editor.
What can you tell us about your newest story, A Touch of Ruckus? Where did the inspiration for this book come from? Also, nice title by the way!
(Thanks!) A Touch of Ruckus is the story of Tennessee Lancaster, a girl who uses her secret gift (she calls it her 'superburden') of psychometry to learn her family members' difficult secrets and play peacemaker to their constant bickering. She tries escaping the drama to visit her beloved grandmother inside an old growth forest, but there her gift does something new—it awakens a ghost from an old watch who starts haunting her! Her new friend Fox talks her into looking for ghosts on purpose, and soon, they're both in over their heads. The ghosts have secrets to tell about the Lancaster family, and keeping the peace is not an option!
The story has cozy Halloween vibes, heart-in-your-throat haunting scenes, a tenderhearted nonbinary crush, themes of communication and the importance of mental health awareness…and SO MANY CORVIDS!
As a writer, what drew you to writing fiction/ fantasy, especially that intended for younger audiences?
I adore that fantasy allows young readers to explore their fears and feelings in a way that's every bit as colorful, adventurous, intense, and fantastical as the strong emotions they're experiencing at that age. Everything's new, a little bit scary, and unpredictable! Fantasy can match those big feelings, stride for stride, and serve as a safe mirror—sometimes even a dress rehearsal—for the new experiences of growing up, but in a low-risk, high-empathy way. I really love that. Outrageous stories about struggling characters are affirming, and they say, "No, you're not too much. Your enthusiasm, interests, anger, and sadness aren't too big. Your fears aren't, either. It's okay that you have them, and you can learn to navigate them."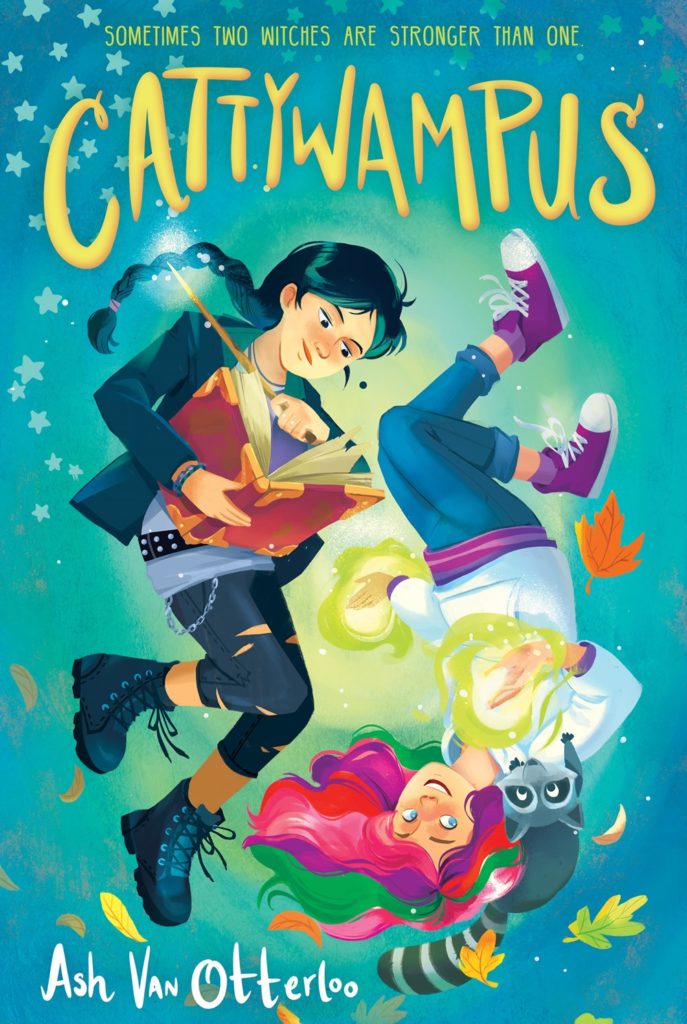 Were there any books that touched you or inspired you growing up?
You know, I didn't realize the pattern as a young reader, but I was consistently drawn to stories about community outsiders who overcame difficulties in communication or culture to find beautiful niches in the world to thrive as their truest selves. I loved Anne Shirley and Gilbert Blythe, The Borrowers, Charlotte from Charlotte's Web, the Pevensie children, and Beetle from The Midwife's Apprentice.
They were all often displaced or varying degrees of misunderstood yet managed to fight for their character arcs that included compassion, healing, and a desire to bring goodness to the communities that hadn't embraced them at first. I think those notes of hopeful, Promethean fierceness really stuck with me, and carry over into my own writing.
Also, what magic systems/worlds/ characters drew your attention then and now?
When I was young, I was so drawn to anything mysterious and weird! I loved cryptids, local ghost stories and legends, and anything that explored possibilities just beyond the realm of everyday life. That hasn't changed much, though I've developed a deeper appreciation for old stories and archetypes, too, and seeing how we're still using the patterns from legends and fairy tales today. I really enjoy trying to find new ways to explore older-than-dirt themes, because it makes me feel like I'm adding a useful link to a long chain of storytelling.
Your first published book, Cattywampus (also another nice title as well) features a variety of queer characters, including a character that is intersex (which is still rarely seen in middle grade literature). What drew you to writing about this subject, and do you feel you draw on your own experiences as a queer Appalachian non-binary person while writing in general?
Writing Katybird was a unique undertaking! I needed to familiarize myself not only with many firsthand perspectives of others and the concrete details of what it means to androgen insensitive (Katy's specific intersex experience), but I also had to become quite clear on how Katy's experiences and mine intersected or diverged!
Being nonbinary like me (which has to do with the cultural construct of gender) is different from being intersex (which is a distinct, physical experience). Many people who are intersex are also trans/nonbinary, while others identify strongly with their gender assigned at birth. I decided to write Katy's character because many people from my home region view both gender and sex as attached purely to a very binary categorization of humanity based on physical sex characteristics—you're "one or the other"—when this is simply not true. There's so much variety encompassed in the human experience that falls outside the rigid physical and gender binary! In fact, there are as many intersex people in the world as there are naturally redheaded people! (For more information and a much better explanation of what it means to be intersex, please visit https://interactadvocates.org !)
Tangible traits are sometimes a bit easier for folks to wrap their minds around, I think, especially for people who are resistant to new information. Careful, thoughtful education and inclusion can go a long way in stretching out people's ability to perceive the world beyond their own very basic binary understanding. Both physical sex and experience of one's own gender can defy categorization, and that's a wonderful, normal, and beautiful part of reality. This is what I hoped to convey to readers.
In a more general sense, Katy's arc speaks to anyone who feels misunderstood or undervalued within their home culture, and encourages them to recognize their uniqueness as an crucial and precious gift to the community around them.
While steadily growing, queer rural/ Appalachian life in literature is still underrepresented. What does it mean to you personally bringing this to the page?
Because queer folks have always existed (and will continue to exist!) in Appalachia and rural areas, I want to be careful when expressing my gratitude for the opportunity to write queer rural middle grade books. In one sense, I count myself humbly lucky to live in a moment in history where the stories are being valued and embraced in the publishing world, because wow, what a happenstance and privilege is that after all that waiting? But it's not that those queer stories haven't always deserved space—they absolutely have. So we're not overly beholden to anyone for this. I view this moment more as a creative partnership that I'm grateful to take part in, as we begin to collaboratively bring balance to imbalance. The world needs queer perspectives, wisdom, beauty, and imperfections, just like it needs every other voice—and it's lucky to have us.
I do feel a strong sense of responsibility to write with excellence and honesty, and to do everything I can do hold the door open for more queer writers, especially those writing from intersections of racial diversity, neurodivergence, disability, and fellow trans writers, whose voices are still underrepresented from the region. It takes hundreds of queer rural stories from all different perspectives, walks, genres, interests, and styles to form a beautiful, lush body of work that any young queer person can visit and find themselves present. That's the dream, ultimately.
What are some of your favorite parts of the writing process? What are some of the hardest/ most frustrating for you?
I enjoy writing conflict and dialogue! Somewhat related, I love creating relationships between characters with opposing life philosophies, which is my favorite relationship dynamic in real life too. It's so much fun to see characters challenge one another's small beliefs just by being themselves, or gently nudging one another toward new understandings through love or opposition. Dreaming up odd couples then setting them free on the page blisses me out like nothing else.
The most frustrating part of writing is absolutely navigating my own attention span, hands down. I'd write for days on end if my focus would let me! I'm a roamer, and I like to tinker with lots of different hobbies. But in some ways, this really drives me to try and hold my own attention with plot twists and compelling emotional arcs, so it probably works out best for readers in the end.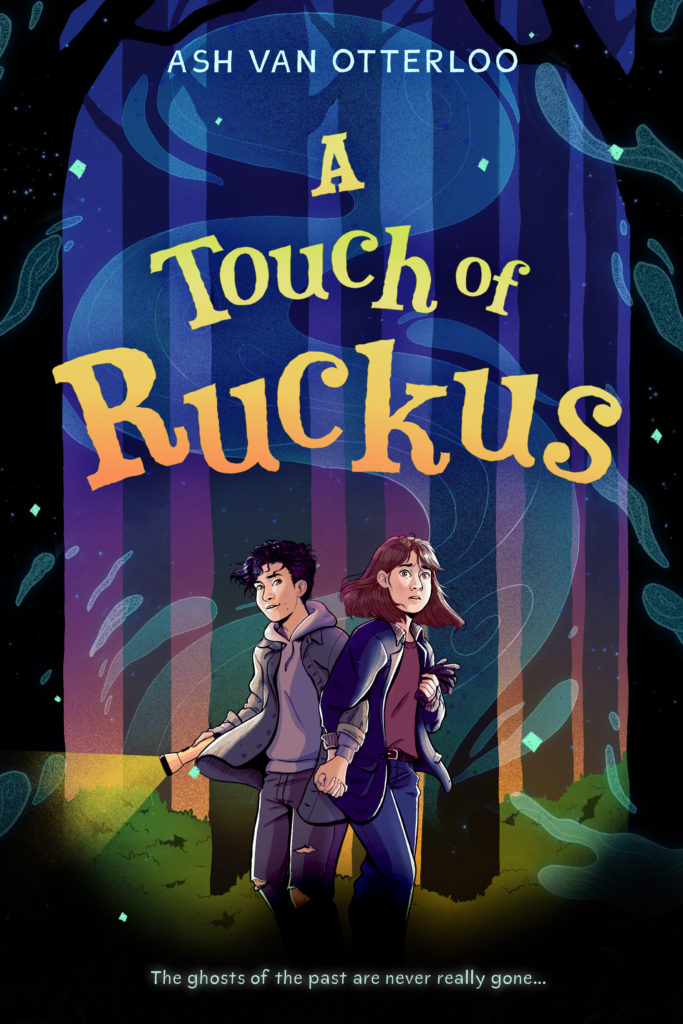 What advice would you give to other aspiring writers?
Fight the urge to compare your writing to your favorite authors, and instead keep an open mind about what sort of writer you might be. Try lots of different stories and voices, and make sure you're bringing your own heart and emotional experiences to the table. There's only one you!
Aside from writing, what are some things you would want others to know about you?
Weirdness of every sort makes my soul happy. I adore nature, especially plants, entomology, and mycology! I have a lot of tattoos, a ball python named Sophie Adder (Ghibli/snake pun), three cats, an old dog, and some really amazing kids who I'm lucky to raise.
What's your greatest fear? 
Clowns, hands down. The creepy ones are fine; they're straightforward. It's the cheerful ones you have to watch for. What do they want from us? It can't be good.
Are there any projects you are working on and at liberty to discuss?
I'm currently working on a contemporary MG about a 12yo whose mother is suffering from an addiction problem and mental health issues, which the MC compensates for by performing well in school and winning the approval of authority figures. When the mom ends up in rehab, the main character stays with an estranged aunt who runs a close-knit community garden, where they encounter kind, supportive new neighbors (many of whom are elderly, disabled, and/or queer). A mysterious Shadow begins following the MC, challenging their old rules for survival, and slowly the MC begins forming their own identity, separate from meeting their mother's needs.
Finally, what LGBTQ+ books/authors would you recommend to the readers of Geeks OUT?
I really strongly recommend fellow queer middle grade authors who debuted and sophomored in 2020/2021! We poured so much time and skill into our novels, and despite running into parent after parent looking for great MG books with queer representation, there's a huge disconnect between the books and potential readers due to pandemic/lack of buzz. And, unfortunately, like everyone, authors are tied to a capitalist system in order for their books to reach young readers.
If we want amazing queer rep in kidlit, we have to bolster demand via purchase of the big wave of queer MG books which happened to coincide with the pandemic. (Hie thee to bookshop.org!)
Authors Nicole Melleby, Kacen Callender, Kit Rosewater, A.J. Sass, Jules Machias, Jazz Taylor, Schuyler Bailar, and Kyle Lukoff are just a few of my favorites! I've also had the privilege of reading Sir Callie and the Champions of Helston (fall 2022) by Esme Symes-Smith, which is excellent.