Pavlos C. Hunt is a New York CIty based author and poet. You can follow him on Twitter as well as Instagram. I had the opportunity to interview Pavlos, which you can read below.
First of all, welcome to Geeks OUT! Could you tell us a little about yourself?
Thank you for having me at Geeks OUT, it's an honor! I am Pavlos C. Hunt, author of Little Beach, Little Bitch, a queer poetry collection that explores the themes of love, loss, and hope, through the lens of a queer immigrant. I was born and raised in Nicosia, Cyprus, and I moved to New York ten years ago to pursue my creative dreams. I've worked in TV, theater and book publishing, but my dream is to get to a place where I can wake up and write until the sunset.    
How did you find yourself drawn to the art of poetry and storytelling?
It started as a need to understand myself better. Every poem has a part of me, something I once felt, or something I once was. The same goes to my characters in fiction. They are all a reflection of me to some extent.
What can you tell us about your latest book, Little Beach, Little Bitch? What inspired this project?
Little Beach, Little Bitch started ten years before I was even aware of it. I was in the army in Cyprus back then, hiding my sexuality, and finding escape in the poetry of Walt Whitman, drafting my own poems at the watch tower to kill time. When I moved to New York, I thought everything would suddenly be wonderful in my life, but I was naïve, and I threw myself into bad relationships. Again, I used poetry to navigate all that. A few months ago, I was packing to move apartments, and I opened a box with more than a hundred notebooks in it. I read every single page, realizing that my entire life story was in there, and I decided to do a selection together and see where it takes me.
As a queer author of Cyprus descent, do you believe your background has influenced your poetry or writing in any way?
The older I get, the more I understand the depth of the connection I have with my motherland. Certain cultural aspects are engraved in me, so my point of view in life is always filtered by my experiences growing up in Cyprus. Even after ten years, I still feel like an outsider in New York. I don't know if I belong here. There is a poem in Little Beach, Little Bitch about Nicosia, the capital of Cyprus and my birthplace, and there are a few other poems with references to my heritage and the topography of Cyprus.
For many years I resented Cyprus, because I was in the closet there, and I saw New York as my gay sanctuary. I didn't come out to my parents until last year, at 27 years old, and it's only now that by being my authentic self, I have completely transformed my relationship with Cyprus in a positive way.
How would you describe your writing process? Is there anything you do to help yourself in terms of motivation or creativity?
I revisit my work a lot. I edit and I re-write sometimes for years; it's an endless process. However, a few of the poems in Little Beach, Little Bitch flew out me so naturally that I kept them intact since their inception. I stay motivated because I want to improve myself. I know my limitations, and I notice my improvement with every new piece of writing. I can only hope that by keeping at it, I'll one day write something great. I believe that when a good poem touches your soul, it can transform your understanding of the entire world. And if I can do that even just for one person, then it's worth it to me. 
As a writer, who or what would you say are some of your greatest creative influences and/or sources of inspiration?
I observe how human relationships change through time. I lost friends I thought I'd had forever, and that was a catalyst in my writing. The queer community and culture are also an inspiration to me, and I try to find the connections and the nuances, and how the queer experience expands and how it diverges. In terms of people that inspire me, Cavafy was an archetype for me and my poetry. He has a poem about running away to a new city in hopes of change, but ultimately bringing yourself with you, which means it's all just the same. That poem sums up my life. I also love reading lyrics to songs without the music, as if they were poems.
What are some of your favorite parts of writing? What do you feel are some of the most challenging?
It's cathartic. As I mentioned above, my favorite part of writing is that it helps me understand myself and the people around me. The most challenging part to me is finding an audience and making them relate to something so personal. All the logistics that come after the creative process is a challenge to me as well, but I made a conscious decision recently to let go, put myself out there, and trust the process.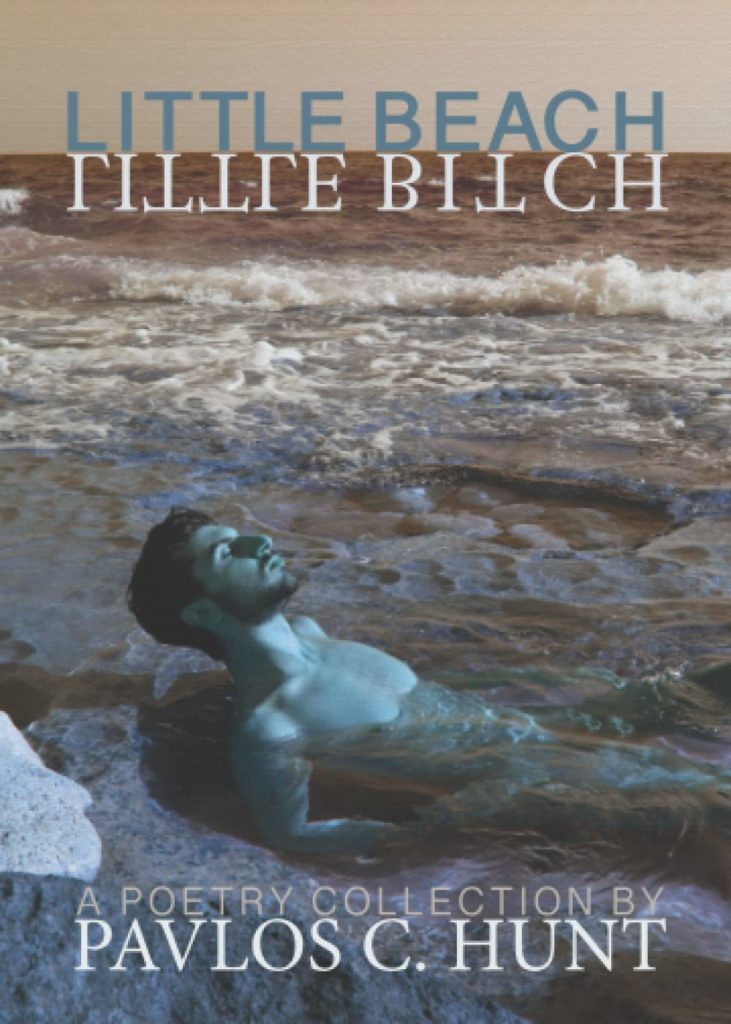 Aside from your work, what are some things you would want people to know about you?
I love drag shows. I even tried to be a drag queen in the past, but I didn't commit to it. Doing drag takes a tremendous amount of time, and so does writing, so it wasn't a viable option for me. I couldn't give my heart to that craft. The drag queens that I love have a wildfire inside of them. I'm thinking of Pixie Aventura and Jasmine Rice now.
What's a question you haven't been asked yet, but wish you were asked (as well as the answer to that question)?
I think it's fun when people talk about what superpower they'd like to have. I'm obsessed with everything magical. I hope to write fantasy one day, if I can bring my voice to the genre. So, the answer to that question for me would be teleportation, so I can close my eyes and, in a blink, appear in Cyprus and then back to New York. I'm just terrified of planes, and I always have to take two of them to get home. 
Are there any other ideas or projects you are currently working on and at liberty to speak about?
I wrote a screenplay called MISS MYKONOS about a teenager that goes to the island of Mykonos with his grandmother and competes in a drag queen pageant with her help. It's a light comedy; very different in style and aesthetic from Little Beach, Little Bitch, but still very queer. I am also writing a novel loosely based on my sexual experiences in New York City. The themes are very similar to my poetry, but the novel has a love story that carries the plot. It's the journey of an innocent soul slowly getting broken into pieces by all the wrong people he lets in his life. In the end, there's not much to give to the one he loves. Lastly, I also write lyrics for musicians, and I would love for people to check out another queer artist named Louis Bluehart who has some very fun songs out on Spotify and all other music platforms. 
What advice would you give to other aspiring creatives?
I don't think I have accumulated a lot of wisdom yet, but what really helped me stay creative was giving up the idea of perfection or originality, and just embracing every step of the way. Personally, I'm not sure if I have natural talent in writing, but I thought, "It'll get better if I keep doing it, anyway." 
Finally, what queer books/writers would you recommend to the readers of Geeks OUT?
I already mentioned classics like Cavafy and Walt Whitman. Another book that I loved recently is The Song of Achilles by Madeline Miller. I also want to read A Previous Life by Edmund White and Memorial by Bryan Washington.