Biopics are a tricky beast. They can be vivid, galvanizing depictions of real life figures that bring their subjects to life with vigor and relevance: i.e. Milk. They can also be hackneyed, cliché messes that turn complicated lives into a series of familiar, screenwriter friendly tropes. Mapplethorpe, which casts Matt Smith as the legendary homoerotic photographer, isn't immune to these pitfalls, but an outstanding cast, superior production values, and a heady dollop of sexuality make it an engrossing and entertaining movie from start to finish.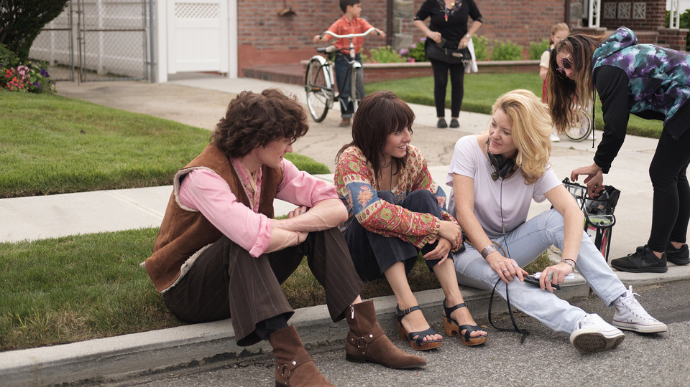 Director Ondi Timoner and her team—including producers Eliza Dushku and her gay brother Nathaniel Dushku—bring together a dizzying array of New York locations, real archival footage, and the best retro soundtrack I've heard since Atomic Blonde to tell the story of Robert Mapplethorpe, who escaped a repressive Catholic upbringing to find friendship and love with the legendary Patti Smith (sparklingly portrayed by Marianne Rendon) and art collector Sam Wagstaff (John Benjamin Hickey). He captured his interest in sadomasochistic gay sexuality in photos that made him an unlikely art world star.
Smith's New York accent reminds me of Sean Penn's Oscar-winning turn in Milk—which is apt, because this is a fearless, fully inhabited, Oscar-caliber performance. Smith nails the physicality and attitude of the art world bad boy, and fearlessly exhibits his body in scenes that capture Mapplethorpe's sexual journey. There's an early scene of a bondage-infused shoot-cum-sexual encounter that crackles with chemistry and heat; later scenes of an S&M club and Robert's first meeting with Black model/lover Milton (the gorgeous McKinley Belcher III) have similar erotic oomf.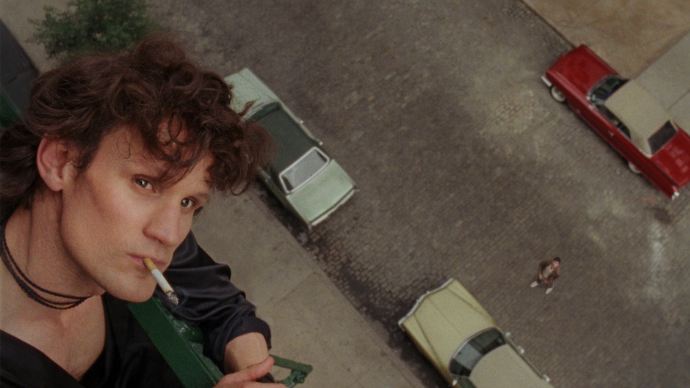 There's a smattering of on-the-nose dialogue that conveys plot points much more simply than real life ever does, but the characters are all so vividly portrayed, and every moment staged with such verisimilitude, that it's easy to overlook. I like the fact that the film isn't afraid to portray Mapplethorpe in a negative light: for instance, he's downright cruel to his brother Edward (Brandon Sklenar) at times, and Milton calls him out on Robert's fetishization of his race. Race is a major issue in the gay community, and other issues familiar to contemporary gay men are explored in the film including drug use, sexual health, and monogamy vs. non-monogamy and all the attendant complications. It's impossible, of course, for a narrative film to examine each and every aspect of Mapplethorpe's life and work in great detail, but Mapplethorpe does a fine job of hitting the highlights in a way that feels honest and immediate, and the scope of the film, which keeps a brisk pace through the 60s, 70s, and 80s, is one of its most engaging assets. Not for nothing, it's also frequently sexy, as well as proudly, defiantly gay.
Mapplethorpe is now playing in limited release.