The Tribeca Film Festival returns this week for its eighteenth edition. Always inclusive, this year's fest (running now through May 5) boasts films largely directed by women (40%), people of color (29%), and/or LGBTQIA folks (13%). Here are some titles to look out for.
LGBT

Queer-themed works this year include the documentary Seahorse, about a trans man who carries a baby to term; Gay Chorus Deep South, recounting the San Francisco Gay Men's Chorus' post-Trump tour; N.O.W. Digital Showcase, featuring the hilarious quasi-musical "Sweater," by local filmmaker Nick Borenstein, and the intriguing sexual awakening tale Kiss of the Rabbit God; and the first Tribeca Pride Day (May 4), boasting talks with legendary ACT UP founder and playwright Larry Kramer, Neil Patrick Harris, trailblazing non-binary actor Asia Kate Dillon (Billions, John Wick 3: Parabellum), Pose creator Steve Canals and costar Angelica Ross, and the premiere of the Wigstock documentary Wig.
MIDNIGHT & MORE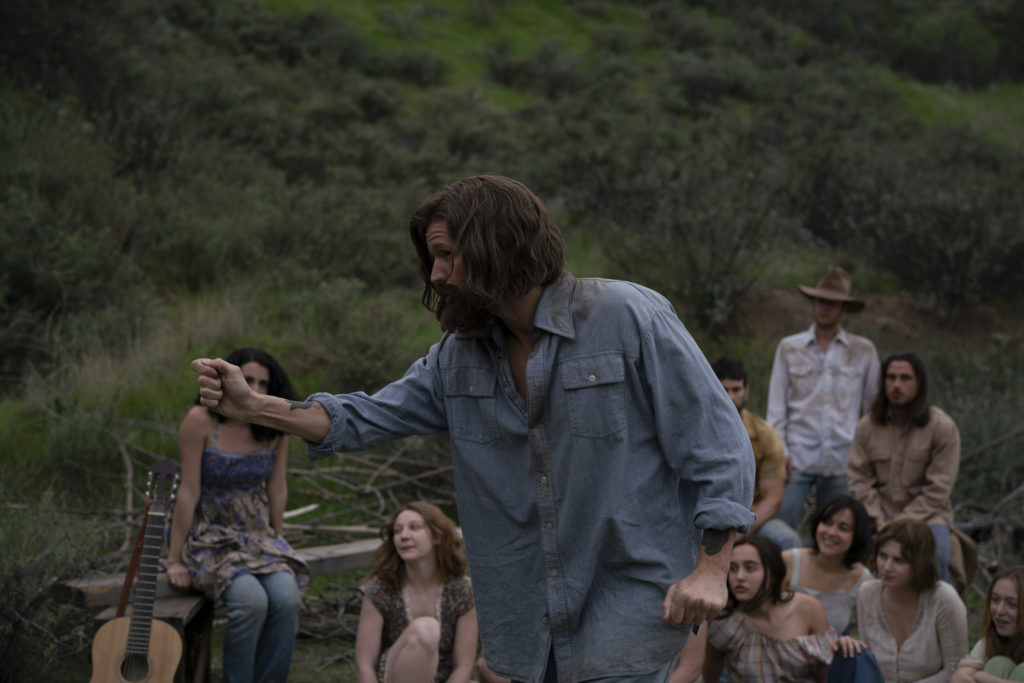 The always reliable Midnights category includes Come to Daddy, a twisted family horror show starring Elijah Wood; the buzzy, balls-to-the-wall vampire flick Bliss; and You Don't Nomi, a documentary about the phenomenon that is Showgirls. Charlie Says reunites American Psycho writer Guinevere Turner (Go Fish) and director Mary Harron in a look at the troubled disciples of Charles Manson (Matt Smith). There will also be a free, family friendly Star Wars: A New Hope screening on the morning of May the Fourth.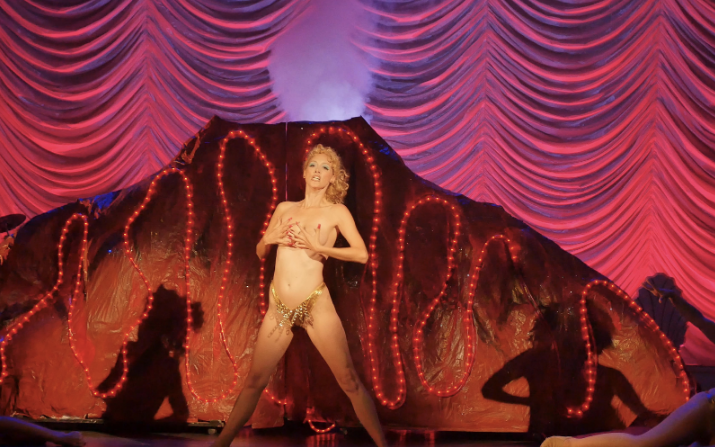 TELEVISION
Oscar winner Rami Malek and Christian Slater appear live to give a Farewell to Mr. Robot; Pilot Season includes Lady Liberty, starring Shea Miller as a young queer comedian; Seth Rogen premieres his new comics adaptation The Boys; and Yeardley "Lisa" Smith leads a Simpsons thirtieth anniversary panel with Matt Groening, James L. Brooks, Harry Shearer, and more.
TALKS
Geeks OUT readers will be interested in a number of the Talks during Tribeca: Queen Latifah and director Dee Rees will discuss "gender and racial equality behind the camera"; Guillermo del Toro appears in conversation with Alec Baldwin; Questlove and filmmaker Boots Riley compare notes; and Michael J. Fox chats with pal Denis Leary.
To learn more about Tribeca Film Festival, visit tribecafilm.com. Watch this space for more coverage.