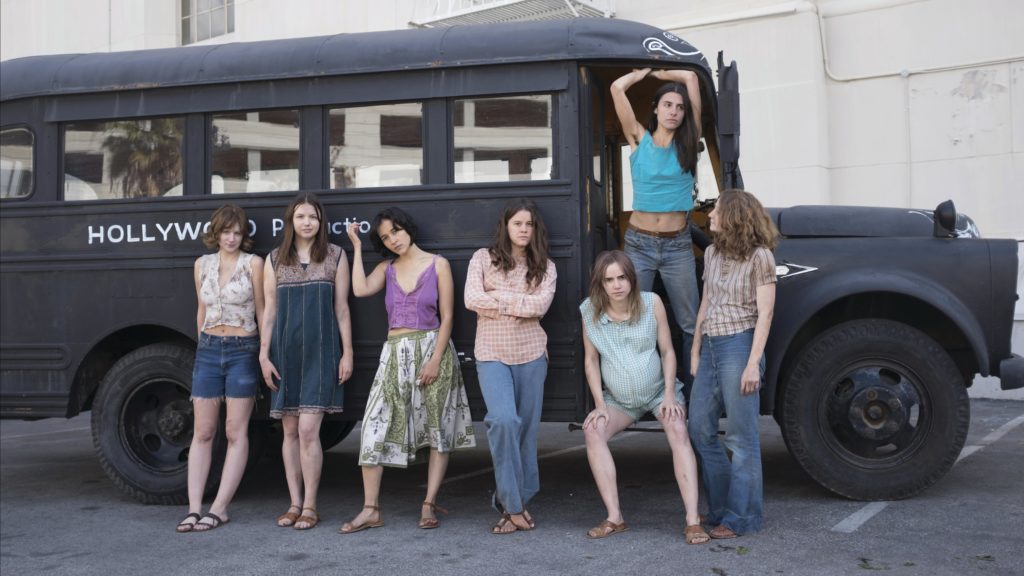 Charles Manson's crimes have long fascinated the American imagination, and this year's fortieth anniversary of the murders has reignited interest. But is there anything more to say at this point? If anyone could add something new to the conversation, it's director Mary Harron (I Shot Andy Warhol) and writer Guinevere Turner (Go Fish, The L Word), who crafted the satiric masterpiece American Psycho nineteen years ago. They achieve this goal by focusing not on the charismatic Manson (Matt Smith) but on the three young women whose lives he ruined.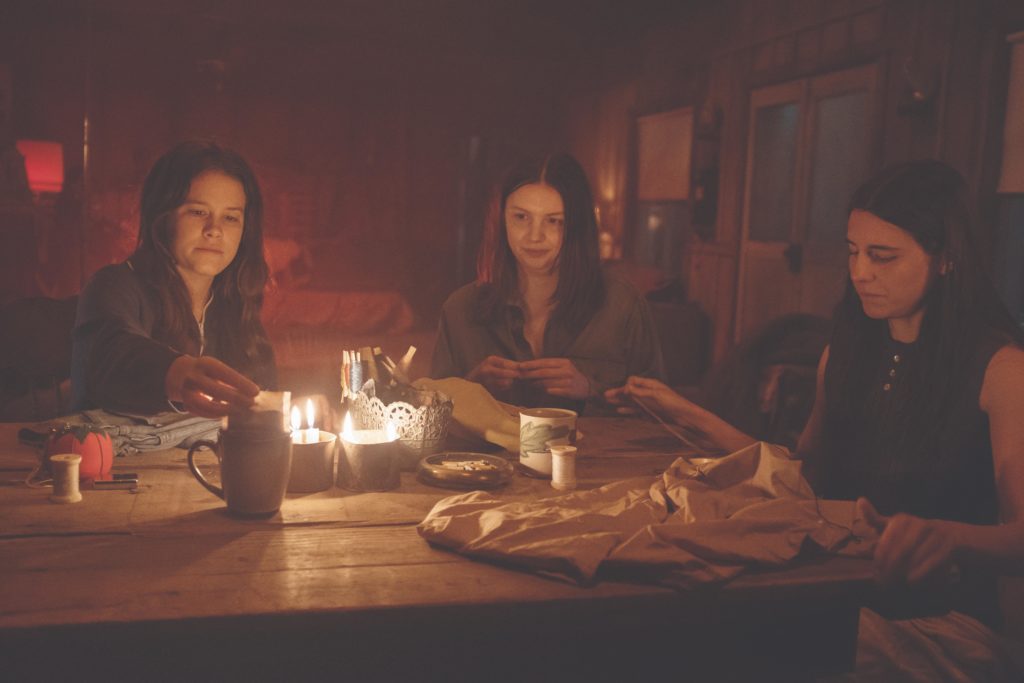 We first meet "Manson girls" Leslie (Hannah Murray, Game of Thrones), Patricia (Sosie Bacon), and Susan (Marianne Rendon) in the isolation ward of a women's prison. Though an administrator (Annabeth Gish) is sympathetic to their plight, it's not until teacher Karlene Faith (Meritt Weaver) arrives that they are able to truly connect with someone outside of Charlie's sinister influence. Through vivid flashbacks, we experience life on the Spahn Ranch, where Charlie reigned supreme and the trio lived a hippie lifestyle with dark, apocalyptic overtones. Harron conveys a vivid sense of place and carefully renders period details, aided by terrific production design and costuming. It's to her and Turner's credit that the movie both leans into the absurdity of the story—tales of elves and wings, a woman biting through an umbilical cord—and confronts its terror and misogyny. Smith is terrific, but it's the strength and humanity of the women's performances that carry the day. The writing, acting, and filmmaking bring us into the girls' perspective as their dream of enlightenment curdles into a nightmare of violence. Charlie Says is a thoughtful film that avoids exploitation and instead treats these sensational events with reverence and insight.
Charlie Says is in theaters now.