Back in June of this year, Sina Grace shared a blog post about his experience working at Marvel. The post has already been subject to plenty of media coverage and online discussion, including on the GeeksOUT Podcast. For those of us familiar with the historical treatment of marginalized voices in publishing, the experience he described is equal parts frustrating, familiar, and disappointing. With that new context in mind, I decided to take a look back at his acclaimed run on Iceman.

Before I dive in, I should cover some of the history for those who didn't the saga from the beginning. The Iceman solo series came about after the problematic outting of Iceman (aka Bobby Drake) in the All-New X-Men #40 back in 2015. The issue has become the subject of widespread criticism due to the way it was handled. In the story, a time-displaced younger version of Bobby Drake was prodded to admit that he was gay by his teammate, the telepath Jean Grey. After coming to terms with it, the young Bobby then confronted his present day older self. This left the adult Bobby Drake of the present day timeline to grapple with a reality he had been hiding from for his entire life. This is where the solo series picks up.

Thawing Out — Collecting Iceman (2017) #1-5 by Sina Grace, Alessandro Vitti, Edgar Salazar, Ibraim Roberson, Ed Tadeo, and Rachelle Rosenberg.

The first volume of Iceman dealt with a lot of familiar queer themes. It centered around Bobby's already strained relationship with his mutantphobic parents, where he tried to make peace while trying to figure out the best way to come out to them. There was also some nice awkward conversations with his ex-girlfriend Kitty Pryde, and a storyline where he tried to rescue one of his students from the charming and deceitful Daken. Bobby's efforts to smoothly navigate his new reality as a gay man did not go as planned, but the messy results lead to some raw and powerful character moments. It was refreshing to see who Bobby was beyond his projected overconfidence and affinity for dad jokes.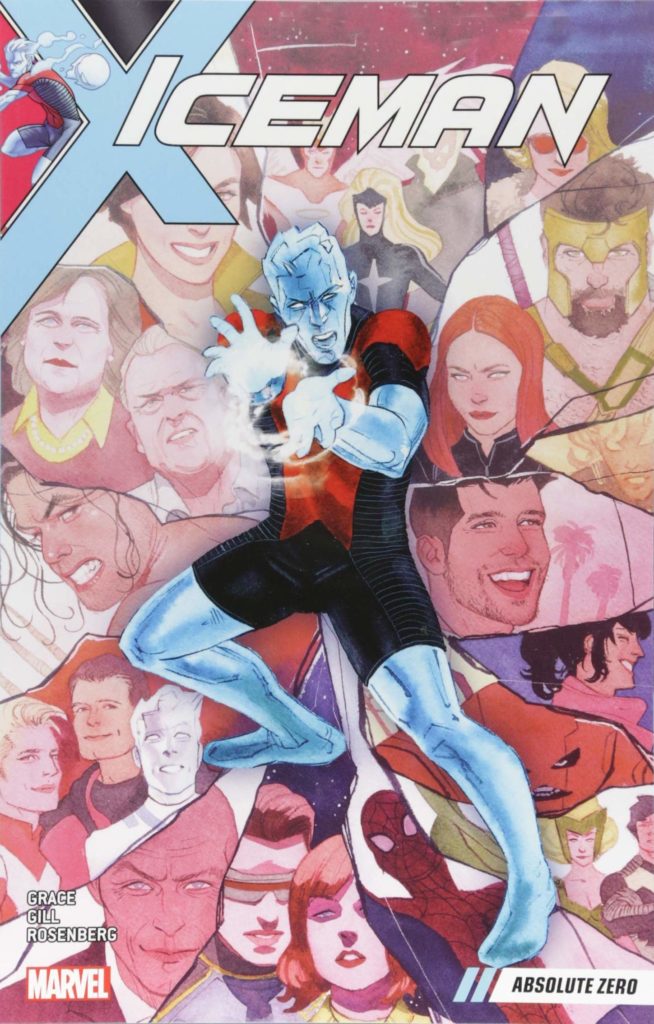 Absolute Zero —Collecting Iceman (2017) #6-11 by Sina Grace, Rober Gill, Ed Tadeo, and Rachelle Rosenberg.

The second volume opened with Iceman and his friends mourning the death of Black Widow, which occurred during the Marvel Secret Empire event. The series of events took Bobby and his friends to LA, where he met Jonah and ended up going on his first date since coming out. The story hits all of the beats of a first love story nicely, with the added complications of Bobby's X-Men lifestyle thrown into the mix. This volume also ties up some of the loose ends from the first volume; namely the storyline with Daken and Bobby's former student Amp. Daken's actions ended up making a mess of things, but the second volume ultimately shows some important growth for Bobby's character.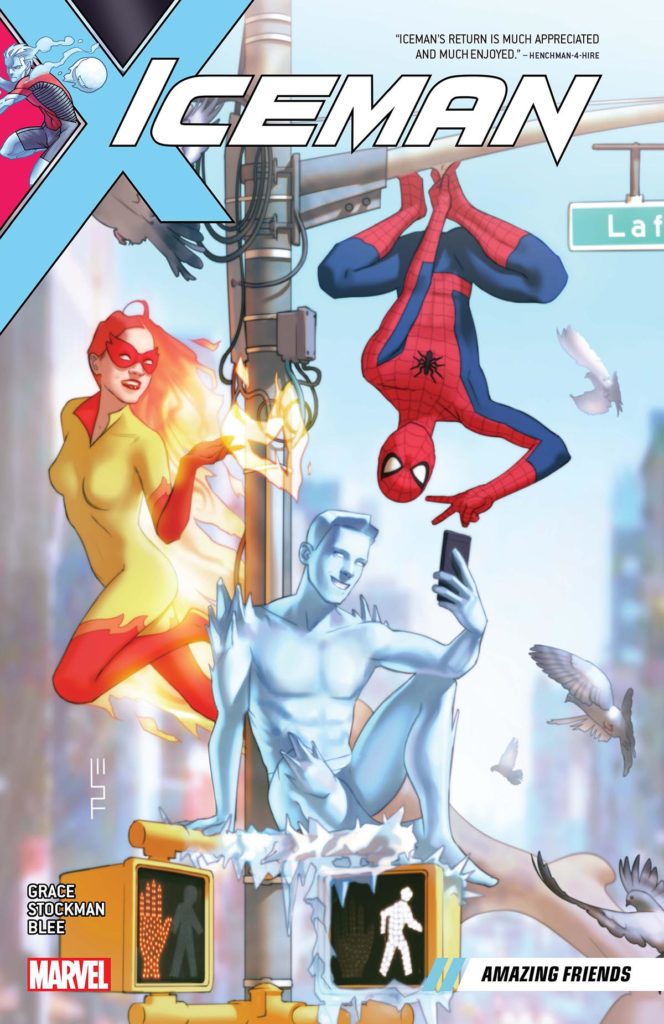 Amazing Friends —Collecting Iceman (2018) #1-5 and Uncanny X-Men: Winter's End by Sina Grace, Nathan Stockman, and Federico Blee.

The original run of Iceman was canceled after 11 issues, but was renewed for 5 more in 2018. The third volume picks up after yet another timeline reset of the Marvel Universe. There is now only one Bobby, who has absorbed the memories of his younger self and gotten himself a new Iceman costume. The main arc of the story dealt with the Morlocks, an underground group of mutant misfits who are unable to pass as human and live beneath the streets of New York. It also featured an excursion with Ema Frost where Bobby helps her rescue her gay brother, a team up with Spiderman and Firestar that pokes fun at the perils of superhero dating, and a face-off with classic X-Men villain Mr. Sinister. This collection also introduced the new drag performing mutant Darkveil (formerly known as Shade) to the Marvel canon. The closing issue also saw Bobby finally confront Jean Grey about the way she outted him and why it was wrong.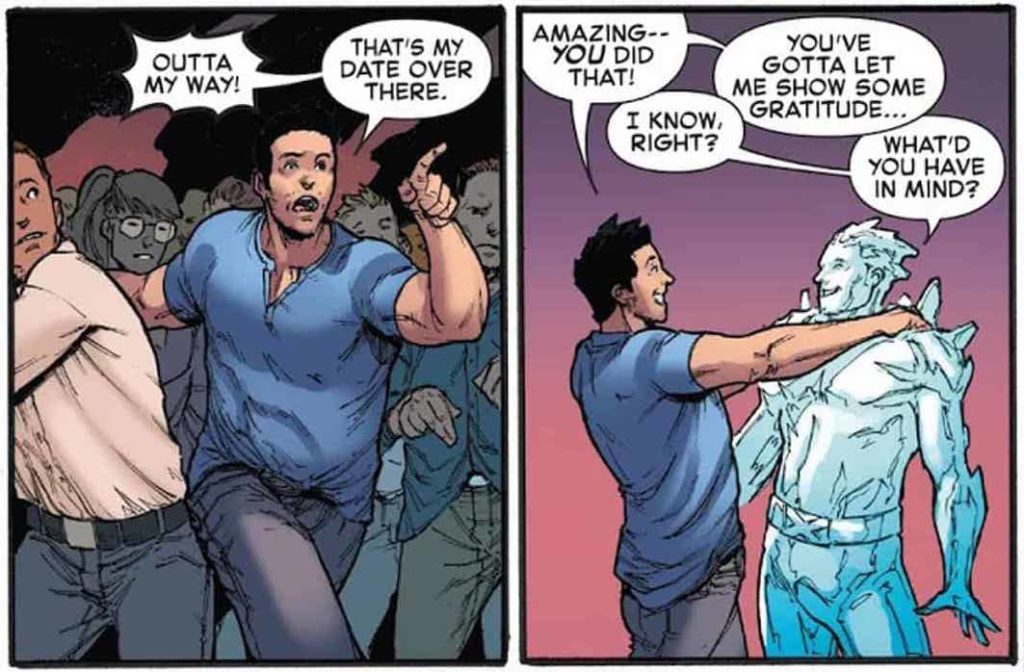 Reading through the series, I was reminded once again how refreshing it is to have queer stories in set among familiar worlds and characters. While it would have been nice to see an Iceman story that wasn't so tied up with the ongoing Marvel canon, Sina Grace's run tells a unique story about an omega-level mutant learning to be emotionally vulnerable for the first time. The themes and situations may not be new, but their context within the popular X-Men franchise is.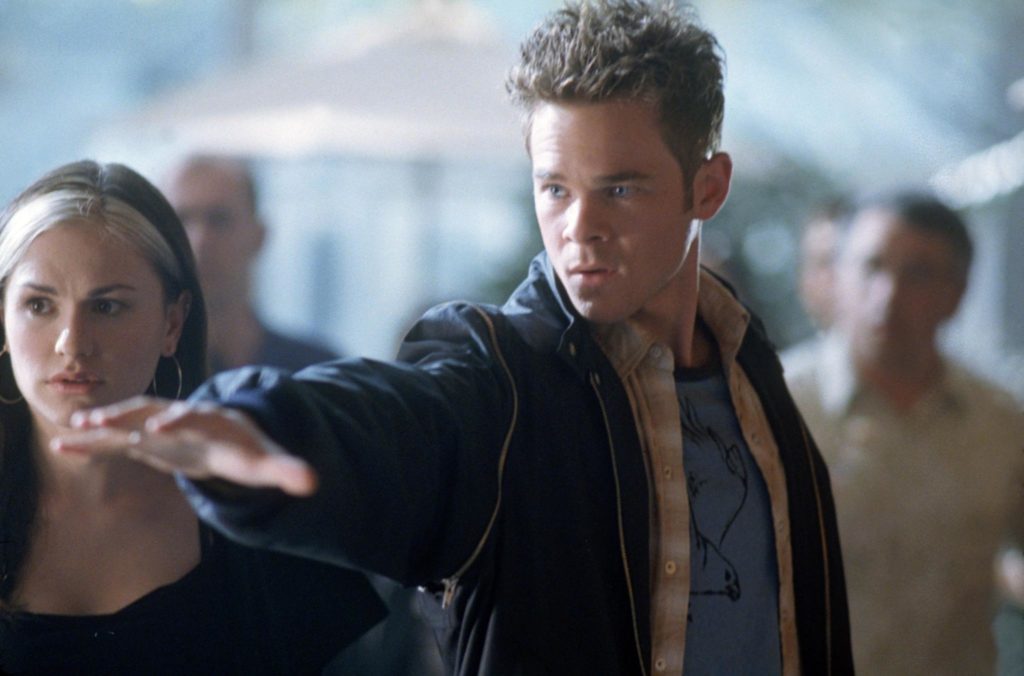 For many of us, Bobby Drake has been coded queer for quite some time. I can remember how validated I felt while watching X2: X-Men United back in 2003, just months after I had come out of the closet myself. When Bobby's parents asked him if he had tried not being a mutant before ultimately turning against him and his friends, it hit close to home. It was the first time that I could recall seeing my own experience represented in a mainstream film.

The X-Men have always been layered in queer themes. From the ostracization of a group of people rejected by their own families, to portraying the fears of mainstream society as a villain. I don't think it's what Jack Kirby and Stan Lee intended when they created the series back in 1963, but the queerness is right there it's premise. That's a big part of what makes it so disheartening to read about Sina Grace's experience with Marvel. Stories like this are important and uniquely empowering. I want to see more of them, and I want to Marvel do better.