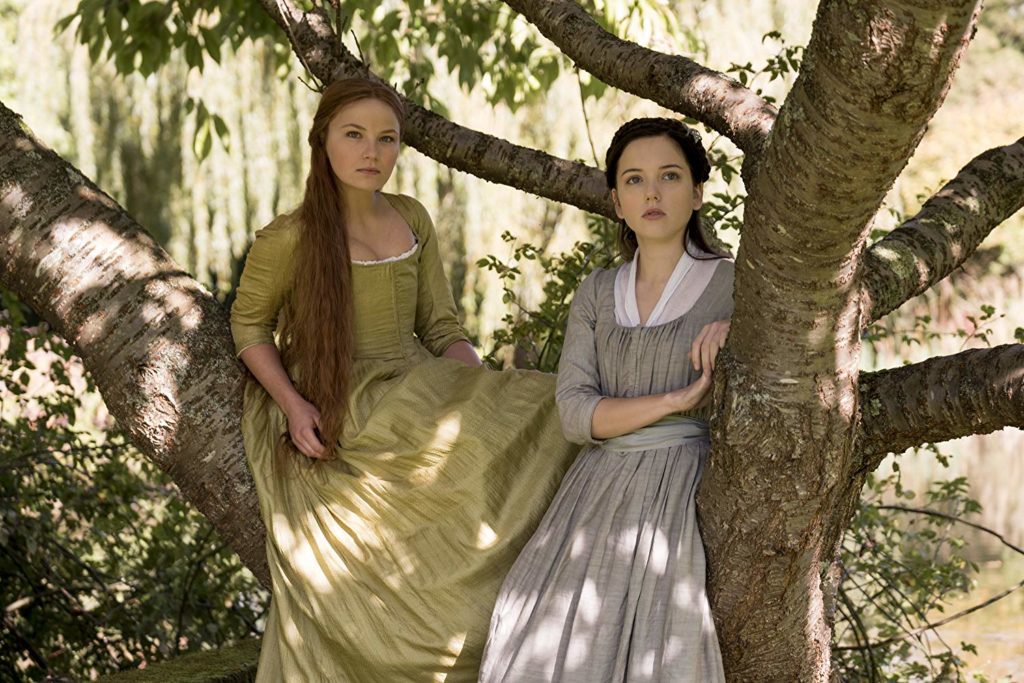 It feels like it's been a few years since we had a good old fashioned Victorian horror film; perhaps not since Guillermo Del Toro's underrated Crimson Peak.  So the moody, intelligent Carmilla (inspired by the gothic novel by Sheridan Le Fanu) is a welcome addition to the genre—not to mention a queer one!
Writer/director Emily Harris' film immediately makes a strong impression with gorgeous cinematography and a vivid locale. Teenage Lara (Hannah Rae) lives a lonely existence in an isolated mansion. Her well-meaning governess Miss Fontaine (Jessica Raine) is caring but strict; her father is usually away on business. More than anything, Lara wants a friend, and one finally arrives in the form of Carmilla (a gorgeous Devrim Lingnau), who the family takes in after she survives a mysterious carriage crash. The two immediately form a close bond that develops into a romance, but there may be more to Carmilla than meets the eye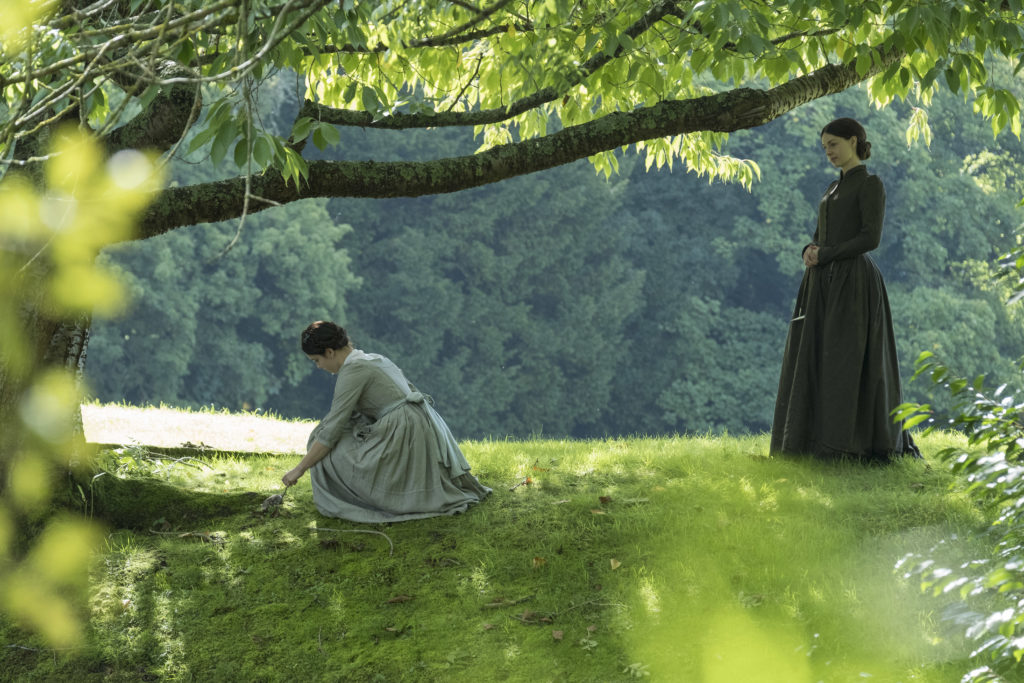 Carmilla is essentially a drama with horror elements, a character-driven film that showcases terrific acting from all three of the women featured. Rae and Lingnau come across as genuine teens, not the twenty-somethings who play high schoolers in so many movies and shows, and their performances feel wonderfully authentic. Raine, meanwhile, is outstanding in her role. She comes off as fully three dimensional and compassionate despite her old fashioned beliefs and strict rules for Lara. In one standout scene, she hints at her own same sex attractions while trying to steer Lara away from her feelings for Carmilla.
Lara's growing attraction to the other girl gives way to a tender eroticism. Harris does a terrific job of capturing their chemistry and generating heat; it's a rare treat to see any kind of love scene in movies these days, and all the sweeter to have ones involving two women. There's also a moment of unexpected and powerful sexuality between two other characters late in the film.
Carmilla is a dynamic and well-crafted movie, pleasingly ambiguous and understated with its horrific elements.  When things get creepy it feels organic – Lara has some morbid interests and fantasies, which Carmilla appears to share–and in keeping with the serious tone of the film. The movie is brimming with interesting motivations and relationships, and keeps you involved all the way through its poignant finale.