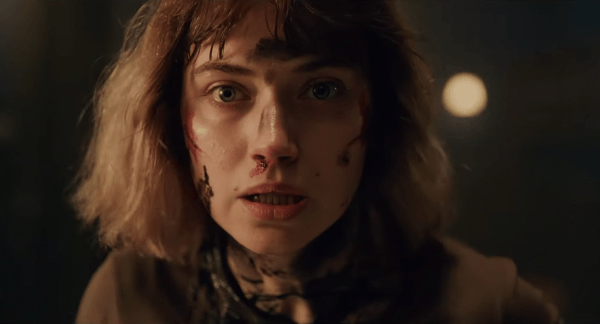 The latest victim of toxic internet backlash, Sophia Takal's Black Christmas, remakes the classic 1974 horror film for the #MeToo era. In a society where a groundswell of support has taken down serial abusers like Harvey Weinstein even while an accused rapist sits in the White House, it's not at all surprising that the film has "earned" a 3/10 user score on IMDb– boosted by scads of scathing reviews complaining about "sexism" (female on male, natch) and "third wave feminism."
The truth is that the movie, while imperfect, benefits immensely from Takal and April Wolfe's script explicitly addressing sexual assault, misogyny, and patriarchy.  The emphasis gives the film a strong point of view, sets it apart from both the original and a previous 2006 remake, and continues the horror tradition of holding up a perverse funhouse mirror to real life anxieties.  In the 1974 version, outspoken, independent women—one of whom wants an abortion despite her boyfriend's wishes—are stalked by a mysterious killer in a college sorority house.  Here, an equally distinct, tight knit group of sorority sisters face a similar threat on the atmospheric campus of Hawthorne College.  Riley, played by Imogen Poots (who's been quietly building a resume of interesting roles for years now) is struggling to overcome the trauma of an assault at the hands of charismatic frat boy Brian (Ryan McIntyre).  Nobody believed her then, but a campus talent show gives her an opportunity to confront Brian and his buddies.  When girls start disappearing, and Riley and her friends receive threatening text messages from someone claiming to be their school's long dead founder, they suspect that the disgraced fraternity might be behind them.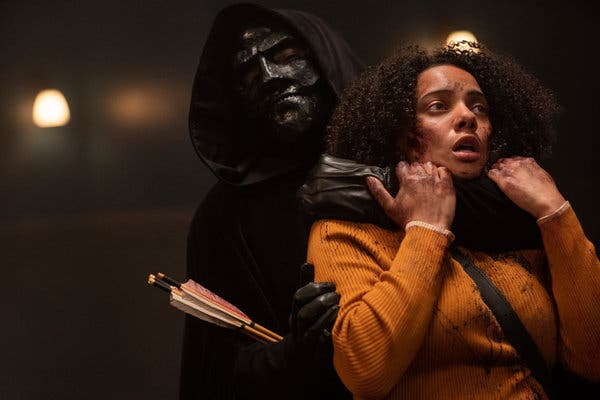 The on the nose gender politics aren't the whole show. This is a horror film, after all, and Sakal and Wolfe's overwritten screenplay (I mean that as a compliment) gives us characters we care about, namely: Riley, her activist pal Kris (Aleyse Shannon), and the not-as-vapid-as-she-looks Jesse (Brittany O'Grady). Cary Elwes is in grand scenery chewing form as pretentious, smarmy Professor Gelson. The production design is terrific, with a gothic campus and plenty of holiday atmosphere. Sakal also stages some fun set pieces and includes clever Easter eggs for fans of the original movie.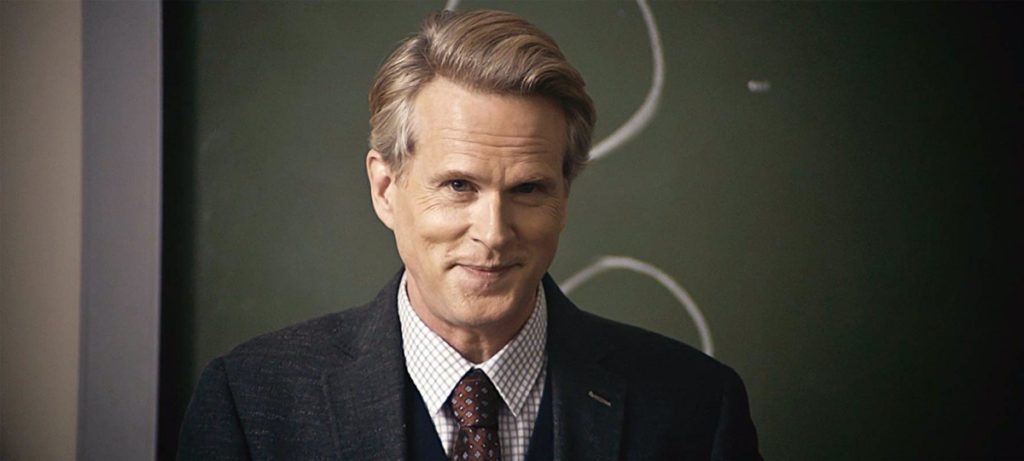 The biggest issue here is with the third act, when the movie loses steam just when it should be hitting its stride. The cathartic final battle between Riley and her tormentors doesn't land with quite the oomph it should, and the supernatural machinations of the plot are a little too Harry Potter. Still, Riley is a wonderfully real, complicated, and endearing character—one with a dynamic arc. Black Christmas is consistently entertaining, funny, and often surprising, with a fresh and diverse cast. I give the filmmakers props for taking a bold swing and making a statement about important contemporary issues. The fact that this PG-13 rated film will be accessible to young women, and potentially inspiring to many of them, is profound. That goes a long way towards forgiving its defects.