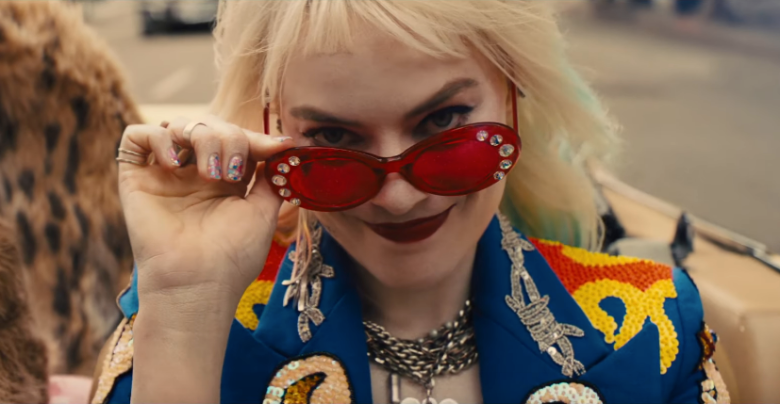 Birds of Prey—which bore the Fiona Apple-esque subtitle And the Fantabulous Emancipation of One Harley Quinn before the Warner Bros. suits switched it to Harley Quinn: Birds of Prey—is a fantastic movie. The trailers had me worried this was going to be self-indulgent and too focused on Margot Robie's admittedly note perfect Harley Quinn, but the actual film is not quite that. It uses Quinn as a way to bring new audiences into the world of its fantastic ensemble of characters. The Birds of Prey—Black Canary (Jurnee Smollett-Bell), Renee Montoya (Rosie Perez), Huntress (Mary Elizabeth Winstead), and Cassandra Cain (Ella Jay Basco)—are fully realized characters I'd happily watch in three or four sequels. Harley, who was a great character/performance in search of a decent vehicle in Suicide Squad, gets one here.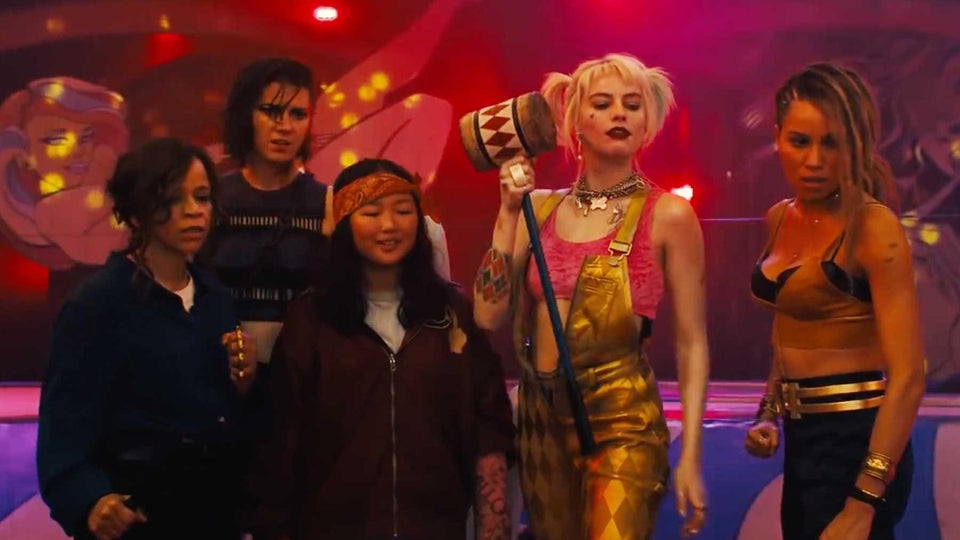 This is largely Harley's movie, to be sure, but that turns out to be a good thing.  As the narrative voice of the movie, Harley holds the film together and drives much of the plot, including bringing the Birds together for the first time.  Robie is compelling and turns in dynamic, terrific work.  She's joined by one of the strongest ensembles I can remember.  Smollett-Bell is a standout as the beguiling Canary (who does her own singing on "It's a Man's Man's Man's World"), and the always dependable Rosie Perez is great as the no-bullshit, openly lesbian Montoya (her DA ex, played by Ali Wong, has a key role).  Basco is an appealingly naturalistic presence, and Winstead, though she deserves more screentime than she gets, is utterly fantastic.  Then there are the villains: Ewan McGregor is magnificent as Black Mask, and Chris Messina matches him as partner in crime (and, um, probably bed) Victor Zsasz.  The chemistry between these two is nothing short of electric.  I leaned over to my friend during the screening and whispered "they're totally fucking."  No, it's not stated overtly, which is too bad considering DC is in a position to outdo Marvel's output in this area.  But it's all too apparent for anyone with eyes, really.  Elsewhere, the clever animated prologue includes a female ex of Harley's; DC should be bold and give Harley a full on lady love in her next appearance (cough, Poison Ivy, cough).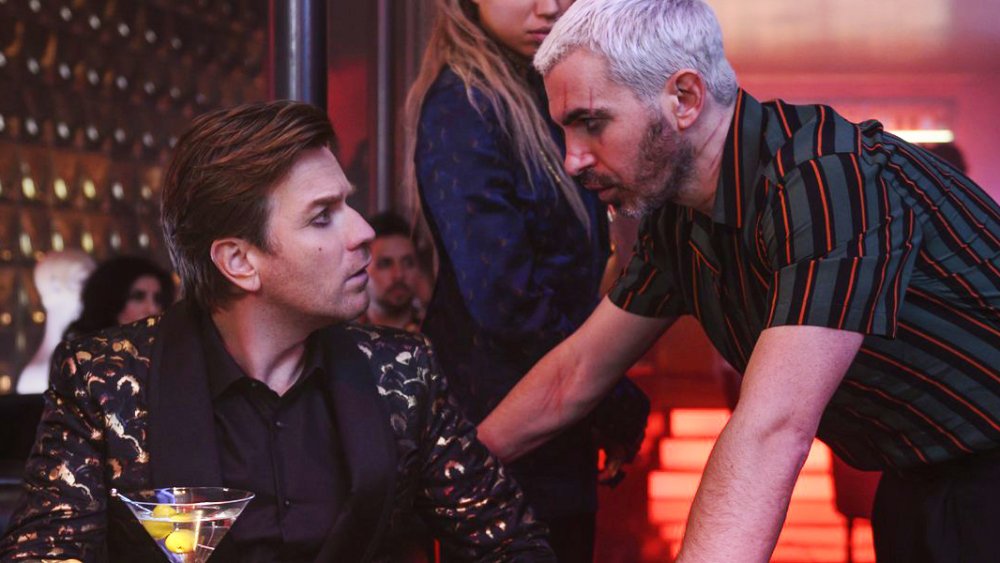 Director Cathy Yan and writer Christina Hodson (Bumblebee) create a wholly satisfying package here.  There's witty dialogue, outstanding costumes and production design (seriously, I covet Black Mask's wardrobe), and some of the best action sequences and stuntwork I've seen in any film lately.  It's all set to an engaging soundtrack made up of largely female artists like Heart, Kesha, Halsey, and Megan Thee Stallion (Robie is credited as producer on both the movie and the all-female soundtrack album).  There are also compelling themes of feminism, friendship, abusive relationships and misogyny—the type of subject matter that irks online bros but makes for satisfyingly three dimensional storytelling.  The arc of Harley's recovery from her toxic union with the Joker (Jared Leto thankfully never appears) and struggle to find her footing as an independent human being is vividly relatable and even inspiring.  All in all, it makes for a candy coated, quirky, innovative production that might just be the best DCEU movie to date.  I'll take a wild swing like Birds of Prey over formulaic comic book product any day of the week.  The proof is in the puddin'.