Fence is a 12-issue comic series from Boom! Box was written by C.S. Pacat, with artwork by Johanna the Mad, colors by Joana LaFuente, and lettering by Jim Campbell. It has since been collected into three volumes that your local comic book store or favorite digital platform is sure to be carrying. While the series wrapped up its initial run in 2018, the story will continue as original graphic novels starting later this fall.
Fence follows the story of the scrappy Nicholas Cox and his arch-rival Seiji Katayama as the two compete to make the Kings Row fencing team. The first three volumes of the series focus on the tryouts and allude to the looming showdown with their rival school, Exton. The series is brimming with richly textured characters, from stoic team captain Harvard to the arrogant Aiden, who dates and dumps a new boy on the team every week. There's lots of fencing terms and strategy talk, but it's never overwhelming. Pacat does a great job of giving just the right amount of information for the story to flow without losing the reader in detail.
I knew absolutely nothing about fencing before I picked up Volume One. I wasn't even aware there was a genre called sports manga. But that didn't stop me from immediately connecting with it. Maybe it was my own history with elite sports (I was an active member of my high school's crew team for five years), but I couldn't help falling in love with this story. It was easy for me to recall the all-encompassing intensity and competitiveness that comes with high school sports, and there's certainly no shortage of that here. But I think my favorite part was how queerness is just a natural part of the world that these characters live in. It's never scandalous or newsworthy; it's just a part of who some people are.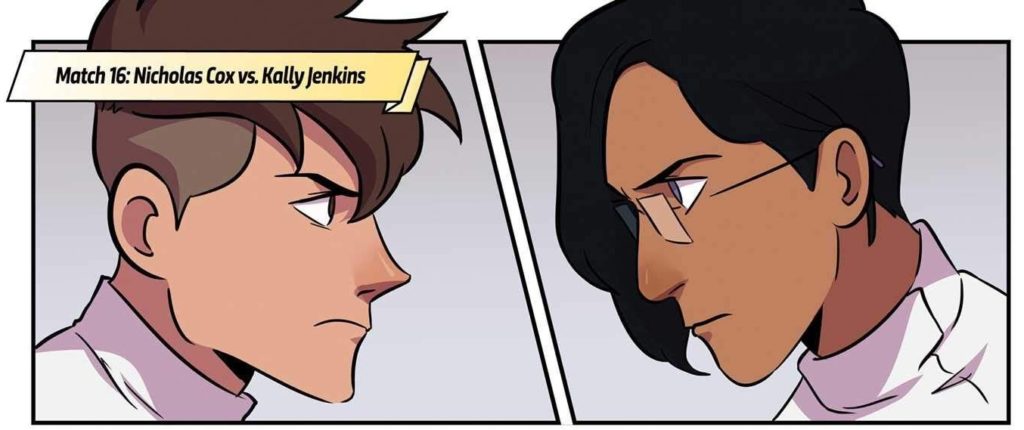 Reading through the first three volumes of Fence has been one of the most pleasant surprises I've had in a while. On its surface, Fence is a light-hearted American take on sports manga with queer themes. I expected it to be fun. I expected I might like it. But I wasn't expecting it to be so sweet and sincere. If you're looking for a heartwarming escape from the dredges of reality, Fence would be a great place to start.
DANIEL STALTER – My reviews for Geeks OUT are of queer comics and literature that I felt moved and inspired by. These are not timely reviews of current releases, nor are they negative or overtly critical. They are simply my way of sharing queer stories that I have loved with a wider audience. For a greater variety of my writing, check out my website, danielstalter.com.