Known for her diverse and beautifully written books, Brandy Colbert is the best-selling author of Pointe, Little & Lion, Finding Yvonne, and now her Middle-Grade debut The Only Black Girls in Town. Raised in Springfield, Missouri, Colbert currently lives in Los Angeles, and is currently on faculty at Hamline University's MFA program in writing for children. Geeks OUT's own Michele Kirichanskaya had an opportunity to interview Brandy Colbert recently, which you can read below.
To start off, congratulations on your debut middle-grade book, The Only Black Girls in Town. Where did the impetus for this book come from and what were your thoughts going into this novel?
Thank you so much! I'm thrilled to be writing for a new age group. I knew I wanted to write a middle grade novel, but I wasn't sure exactly what I wanted it to explore until one day I had the idea: What would happen if you were the only Black girl your age in your town and another Black girl your age moved in? My life doesn't parallel Alberta's, but like her, I grew up in a predominantly white town. I had friends at the Black church I attended every week, but I didn't go to school with any of them and always wished for more Black girls my age at school.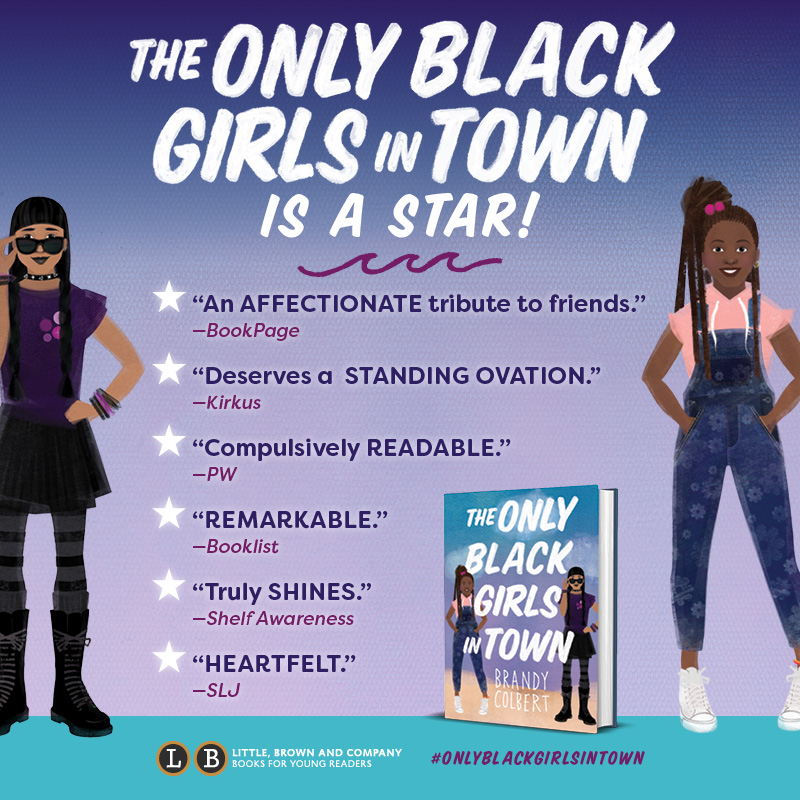 As a critically acclaimed author known for your Young Adult novels, how was the creative process different when writing a novel intended for younger readers? In what ways was the process the same?
At first, I was too focused on that age difference, and tried too hard to make the story read like what I thought a middle grade novel was supposed to sound like. I've read a lot of modern middle grade, but I wasn't quite sure how to make that transition. Once my literary agent told me not to focus too much on that and just write, the story fell into place. I'm still trying to figure out the difference, but I think there is a lighter feel. I'm tackling heavy topics, like in my YA novels, but there is something a bit gentler about being twelve, even though middle-school kids are already dealing with a lot of issues at such a young age. There's an innocence and openness that unfortunately fades for a lot of people by the time they get to high school, so I tried to capture that sweet spot of being on the cusp of adolescence.
As an author, you have previously included LGBTQ+ characters and themes in your other books, such as the Stonewall awarded book Little & Lion. You have also mentioned in previous interviews that you grew up in an environment not known for much "diversity of any kind." Has this factored into your persistence to include diverse representation? How important would you say representation is for younger readers today?
I grew up in the Missouri Ozarks, about two hours from the Arkansas border, where it was a bit rough for anyone from a marginalized community. I had a lovely, privileged childhood, but I always felt like I was under a microscope as one of the few Black people in our town. I wanted more people around who looked like me, but I also wanted to meet people from other underrepresented backgrounds to learn about their experiences. I didn't meet an openly gay person until I was 18, and I remember thinking how brave my coworker and his husband were for living their truth in such a closed-minded region, especially back in the '90s. I've lived in Los Angeles for a long time now, which is one of the most diverse cities in the country, so I try to write the world as it looks for me. Writing a world without LGBTQ+ characters just isn't realistic to me. But I also like to represent Black kids and other marginalized groups living in towns where they are the "other" because that's a very real experience, too. If the characters of your stories could interact with other characters from any fictional universe, which ones would they be and where would they be from?
Ooh! Well, I love animation, and one of my favorite shows of all time is Daria, so I'd love to see my characters go back to the late '90s to interact with Daria, Jodie, Trent, Jane, and the rest of the Lawndale crew in animated form.
Aside from writing, what do you enjoy doing in your free time?
I love cooking, baking, tap-dancing, reading, yoga, and hiking. I'm also a huge TV fan, and like going to the movies.
What advice would you give to aspiring writers today?
Try to shut out the noise, keep going, and keep improving your craft! That's advice I have to remind myself of often, as there are so many other things to focus on in the publishing industry. But at the end of the day, all that matters is the work and putting out books that I'm proud of.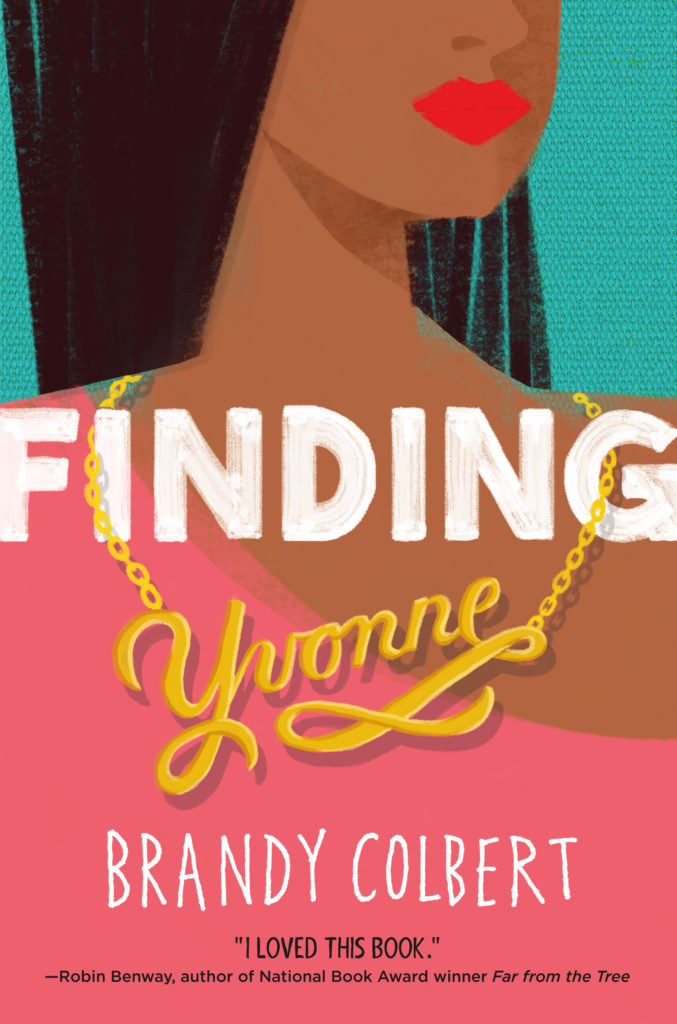 Are there any projects you are currently working on or project ideas you are incubating and are at liberty to speak about?
My next YA book, The Voting Booth, will be out on July 7 from Disney-Hyperion, which I'm really excited about! And then there are projects that haven't yet been announced that I should be able to talk about soon, including my next middle-grade novel. I can't wait to tell everyone more about them!
Finally, since this is an LGBTQ+ website, are there any LGBTQ+ authors and/or books that have inspired you and your own work? Can you recommend any titles or authors for other readers?
So many! I highly recommend anything by Nina LaCour, Abdi Nazemian, Ashley Herring Blake, Lev (L.C. Rosen), Kacen Callender, and Adib Khorram. I could go on, but these authors are writing really special books that speak to so many kids and teens who've never seen themselves depicted in literature before. Their stories are beautiful, sometimes painful, and always real, and I'm so grateful their books are on shelves as both mirrors for kids who desperately need that representation, and windows for people like me, who grew up wanting to know more about communities that were different from mine.