"Stories hurt, stories heal." Those words conveyed the message of last summer's Scary Stories to Tell in the Dark, and they popped into my head when I was thinking about Sam Feder's documentary Disclosure, which premieres on Netflix on Friday, June 19. What does this have to do with a documentary about the history of trans representation in film and television? The stories these media have told about trans people have indeed both hurt and healed the interview subjects, all of whom are transgender (including insightful Orange Is the New Black actress Laverne Cox, also an executive producer on the film.) Their testimonies demonstrate that representation truly matters.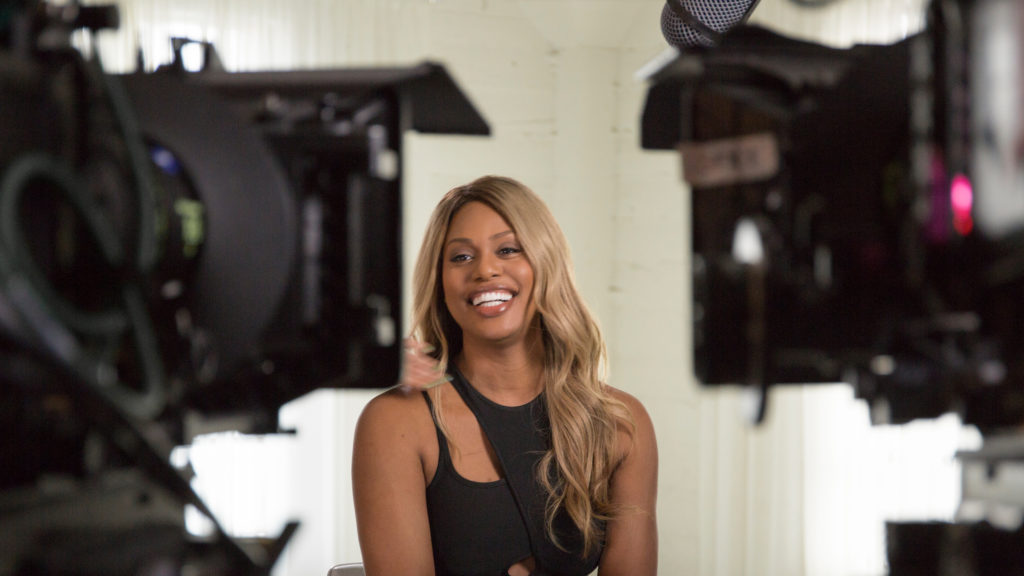 In one powerful example, writer/actress/producer Jen Richards (Mrs. Fletcher, the 2019 Tales of the City) recalls that when she told a friend she was transgender, she was asked, "Like Buffalo Bill??" because her only frame of reference for trans people was the demented, skin-wearing serial killer from The Silence of the Lambs (1991). Needless to say, the reference was painful for Richards.
I myself learned that it's impolite to ask trans people about their genitals by reading a piece on Cox years ago, so I can testify to the importance of trans representation in educating the larger world about their issues. I also didn't question the validity of the L Word storylines, in which Max transforms into a rageaholic because of testosterone, until I read how inaccurate and misleading those episodes really were. These early eye openers set me on the path to educating myself more fully about the community and the many issues they face.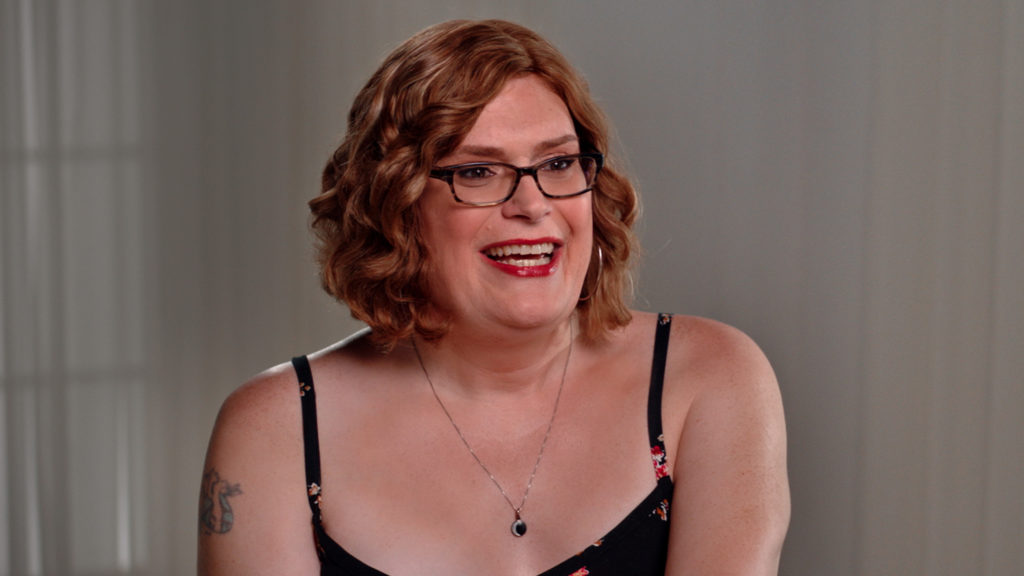 With its broad scope covering the very beginnings of cinema—which we learn featured cross-dressing and genderqueer characters in its earliest days—Disclosure seemingly aims to be a trans version of the acclaimed 1995 documentary The Celluloid Closet, itself based on the expansive 1981 book by Vito Russo. Disclosure touches on everything from an old episode of The Jeffersons featuring a trans female character, to the Oscar winning Boys Don't Cry (1999), to the problematic Max (Daniela Sea) character on The L Word, to the recent triumphs of Sense8 and Pose. Its subjects testify, again and again, to the significance of these depictions on their lives: Sense8 co-creator Lilly Wachowski was inspired by Bugs Bunny's fabulous gender bending; actor/activist Marquise Vilson recalls Reno, a Jerry Springer guest who was the first Black trans masculine person he ever saw in media; and writer and Survivor alum Zeke Smith recalls the pain of revisiting his favorite childhood movie, Ace Ventura: Pet Detective (1994), and realizing that it's graphically transphobic. A number of the subjects testify to the devastating and frightening effect watching Boys Don't Cry had on them, and challenge the "it's a true story" defense by asking why this is the kind of story Hollywood has told so many times. Richards was brought to tears by Jed, a father on the docuseries I Am Cait, affirming his transgender child. "When I saw that father go so much further than I thought was even possible, it hurt, I couldn't bear it," she recalls. "Because then all of a sudden, all those people, who couldn't accept me, when I knew it was possible to go beyond acceptance—why couldn't my mom have been like him? Why couldn't my friends have been like him? And seen the value in my experience?"
The documentary also includes a variety of talk show interviews with trans subjects from the 1980s and 90s (i.e. Joan Rivers, Arsenio Hall) to the present (Oprah and Katie Couric—the latter took the time to learn from her mistakes after being called out by Cox on offensive questioning). The difference between the older and contemporary interviews is telling, as many of the older Q&A's are preoccupied with the gender the subjects "used to" be and specifically their genitals—although Winfrey and Couric have both been guilty of this line of questioning. Rivers, however, deserves credit for affirming the identities and dignity of trans folks on her program decades ahead of the curve.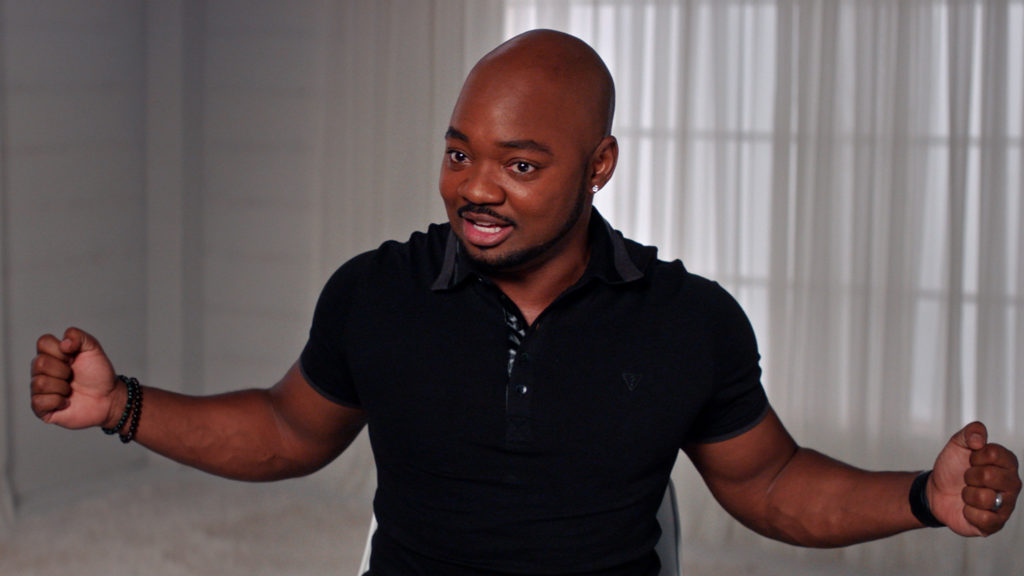 There are compelling stories about the challenges and frustrations of working in the industry, like Candis Cayne's irritation at the tone deaf dialogue when she played a murder victim on CSI: New York and Sandra Caldwell's triumphant coming out in the New York Times after working for decades in the closet. This is a comprehensive and involving look at the subject matter, although I wish it were a little longer (I'm usually all for shorter films, but I'd happily watch a 2 hour or longer cut of this).  There are a couple productions I'd like to have seen just a little more about: Transparent and the ensuing sex scandal with cis lead actor Jeffrey Tambor is touched on just briefly, and although actress/model Jamie Clayton (Sense8), actor Brian Michael Smith, and writer/speaker/artist Leo Cheng all appeared on the L Word reboot Generation Q, which did a considerably better job handling its trans characters than the original, this isn't actually mentioned.  There are also a number of clips that aren't identified, particularly at the end of the film.  But these are minor quibbles. Feder and producer Amy Scholder's conscious decision to use only transgender voices to discuss the media that's portrayed their own lives is a strong and important one, and the personal impact adds immeasurably to the film's weight.  Disclosure is well made, well thought out, and a significant historical record. In light of the ongoing murders of trans women and this past week's Trump administration rule removing protections for transgender people in health care, its call to recognize transgender humanity is as relevant as ever.
Disclosure premieres on Netflix on Friday, June 19.