Kat Leyh is a Chicago-based writer and artist. She's best known as the current co-writer and cover artist for the Eisner and GLAAD Award–winning series Lumberjanes, and for her critically acclaimed YA graphic novel Snapdragon. She's also worked as a cover artist, back-up writer, and artist for several BOOM! Studios series. I had the chance to interview Kat which you can read below.
How did you come to find yourself working in comics? What attracted you to the medium in the first place?
I got into comics in sort of a roundabout way because I didn't even read them until high school. I went to college for illustration because I loved to draw and tell stories. I was also interested in animation and storyboarding, but what got me into drawing comics was the fact that I could tell a complete story on my own.
I started making my own short comics and found that I loved the medium. I got my first paid gigs after posting my comics online.
What were some of the stories you loved as a kid? What kind of stories are you drawn to now?
I was a voracious reader as a kid. I loved stories with supernatural elements and I still do. I remember being really shook by His Dark Materials. I read everything by Lois Duncan (usually stories about girls with ESP and murder) .
My favorite author since high school til now has been Sir Terry Pratchett. And I'm always a sucker for the found family trope.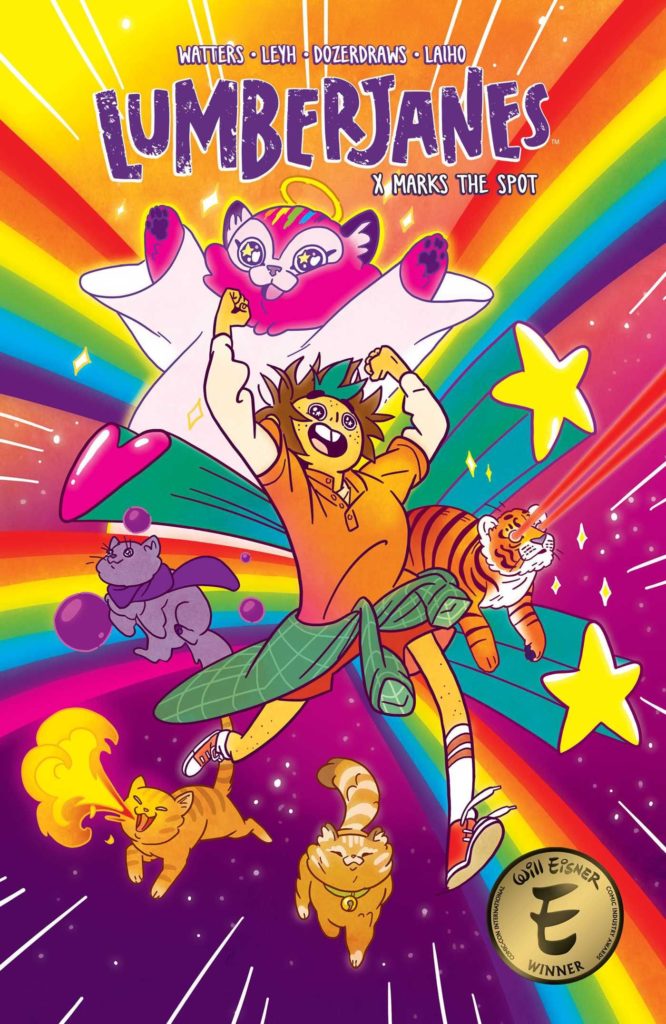 In your comics you've covered superheroes, taxidermist witches, and drunken mermaids. Where do you get your inspiration from?
It's easy to write about my own interests! I start with that and go from there.
Growing up a fan of action movies and other traditionally misogynist, heteronormative genres left me with an ache to write to fill the void of stories I wish existed.
Much of your work seems to consist of LGBTQ+ media generated for younger audiences. Can you tell us about your motivation for creating queer content for kids and the relevance of it today?
This is a question that I love to dig into.
I think many writers who come from marginalized spaces like to write the stories they wish they had when they were kids. I certainly do. Even now, so many people equate queer stories with sex, because they don't understand queer adults were once queer kids.
Queer folk are also a unique group in that they don't get taught their history and culture as they grow, because we're usually not born into queer families. Many of us find our queer community as adults. Acknowledging that queer youth have unique experiences much less that they EXIST is essential to healthier and happier future generations.
What messages do you want to give to your readers through your stories? What stories or messages do you wish you had gotten from books when you were a young reader yourself?
Question things.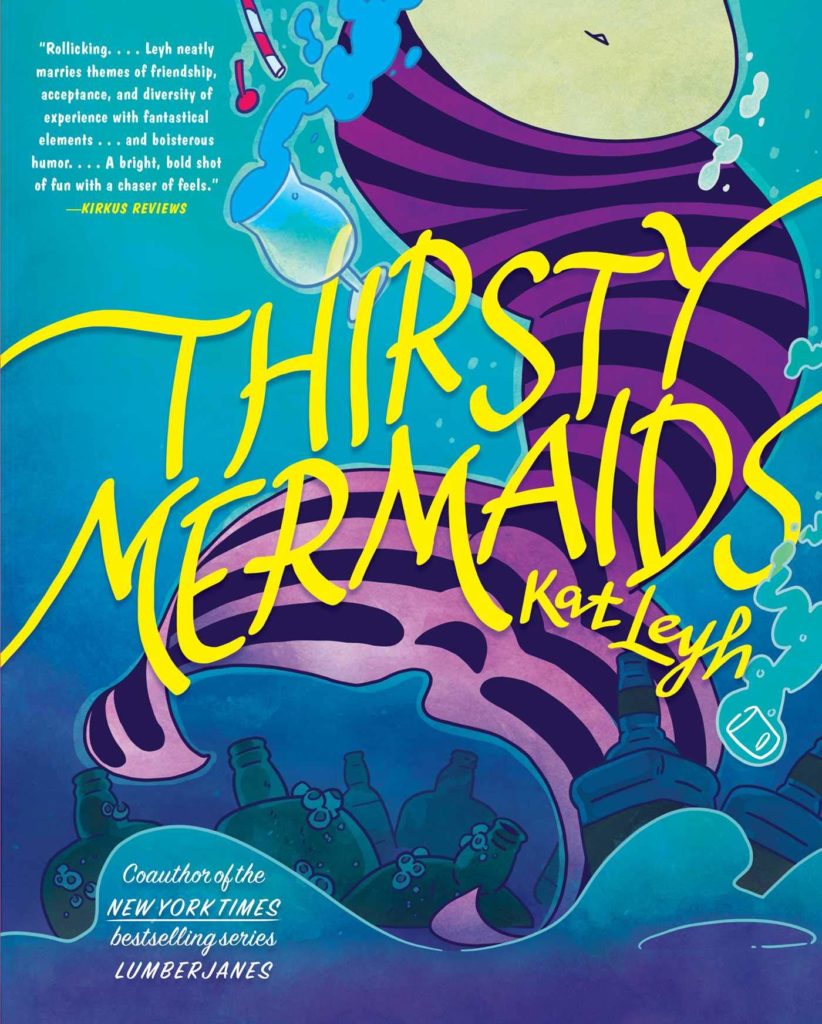 In your newest book, Thirsty Mermaids, you feature a number of references to mermaid centered pop culture including The Thirteenth Year, Splash, and so forth. What are some of your personal merfolk inspired fiction/narratives?
Who didn't love Little Mermaid? Some of Glen Keane's best animation.
I am not especially into mermaids, but they are so familiar a concept that I really wanted to do my own version. The kind of merfolk that I would like to exist.
As a writer and an artist, what advice would you give to creatives who are tackling one or both skills professionally?
I suppose…take inspiration from everywhere. Not just comics.
If you're just starting out, try completing shorter stories and go from there.
Are there any other projects or story ideas you are currently nursing and would be at liberty to say?
Mmmm… I'm currently thinking a lot about werewolves and bicycles.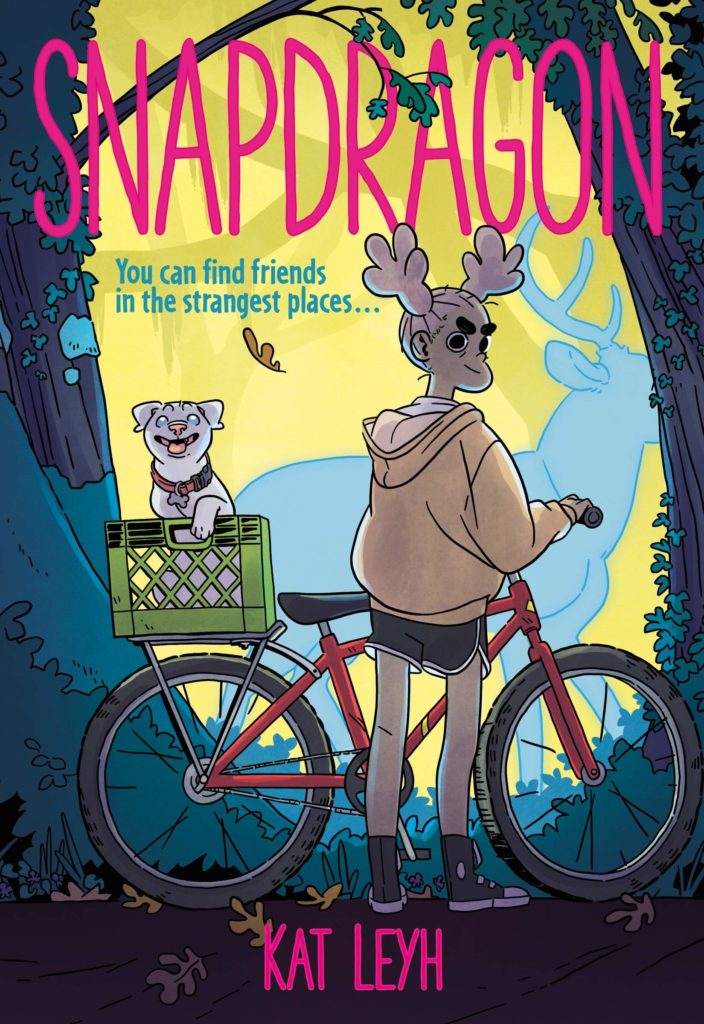 Finally, what are some LGBTQ+ books or authors you would recommend to the readers of Geeks OUT?
I love a lot of the books being published by First Second right now. The Prince and the Dressmaker by Jen Wang and Laura Dean Keeps Breaking Up With Me by Mariko Tamaki and Rosemary Valero-O'connell are a couple of my faves — and all those creators' other works are worth checking out as well. 
Tiger Tiger by Petra Erika Nordlund is my favorite webcomic right now. And everything Otava Heikkilä makes is really cool.