Nina Moreno was born and raised in Miami until a hurricane sent her family toward the pines of Georgia where she picked up an accent. She's a proud University of Florida Gator who once had her dream job of shelving books at the library. Inspired by the folklore and stories passed down to her from her Cuban and Colombian family, she now writes about Latinas chasing their dreams, falling in love, and navigating life in the hyphen. Her first novel, Don't Date Rosa Santos, was a Junior Library Guild Selection, Indie Next Pick for teen readers, and SIBA Okra Pick. Her second YA novel, Our Way Back to Always, was published by LBYR in Fall 2021.
Courtney Lovett received her BFA in Visual Arts and Animation from the University of Maryland, Baltimore County. She works in different mediums and artistic disciplines, including illustration, character design, and animation. As a Black American and a native of the DC, Maryland, Virginia area, her work reflects her heritage and upbringing, which adds to today's cultural shift of creating diverse and relatable stories from perspectives that are often underrepresented or misrepresented in art and media.
First of all, welcome to Geeks OUT! Could you tell us a little about yourselves?
NM: Thank you! I'm a Florida girl who was born in Miami but moved to a small town outside of Atlanta after Hurricane Andrew. I returned to my home state and attended the University of Florida (go Gators!) where a class about kid lit reminded me how much I used to love reading and got me back to writing.
CL: Thank you, I'm honored. I am from the DMV, born and raised in Maryland, where I currently live. I specialize in illustration and character design, but I am passionate about all things storytelling. I love reading it, watching it, analyzing, and discussing it. Switching off that part of my brain can be difficult, sometimes to the annoyance of my family whenever we're watching movies and tv (haha). My family is my biggest inspiration for my work and beyond. I wouldn't be where I am today without the outpouring of love and support from them and the community that raised me. I'm also passionate about kids and education, so when I'm not creating stories, I teach digital art at a local art studio.
Where did the impetus to create Join the Club, Maggie Diaz come from? How did you both come to work with each other on this project?
NM: The initial spark actually came from my editor, the incredibly funny and fellow Florida kid, Shelly Romero. As someone who was working on YA novels, I hadn't planned to write a middle grade story yet, but Shelly came to me with an idea and my imagination just took off. I love writing about friends, families, and communities and fell in love with writing MG. And when Shelly and the team showed me Courtney's illustrations, the entire project came alive in this really exciting way. Courtney's work is amazing and she brought so much to the story and characters. It's a total dream team.
CL: I was excited to work with Scholastic since their imprint was on so many books of my childhood. When I read Nina's writing, I fell in love with the project. I saw so much of myself in Maggie and her journey, and she's so funny! The grounded story combined with the laugh-out-loud scenarios fed into my inspiration. It was also enlightening for me as a Black woman to learn more about Cuban American culture. Representation and diverse stories are important to me, so any project that reflects that, I'm all in.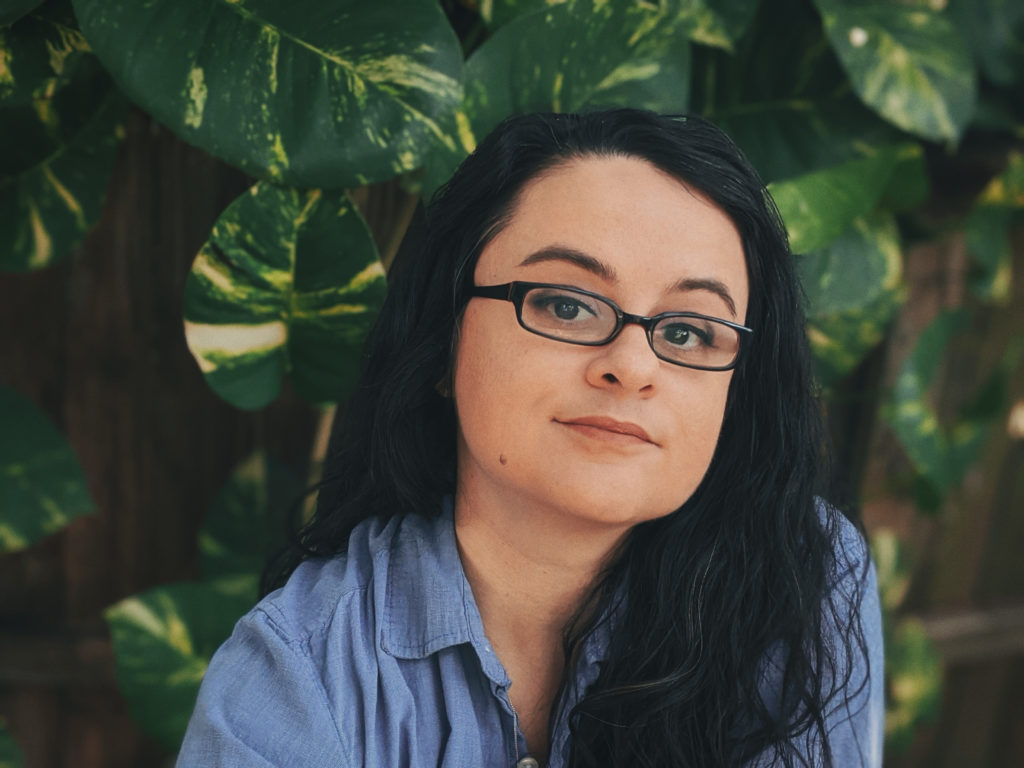 Do you remember any books or authors/artists growing you that touched you or you felt reflected in your identities in any way?
NM: I loved going to thrift stores with my mom when I was younger and searching the shelves of used books. That's where I found all of my books as a kid, and so discovering Cristina García's Dreaming in Cuban on one of those shelves was a really big deal to me. The title alone was a thrill. I loved reading and tended to secretly imagine some mentioned brunette was Latina like me, but that was the first time I realized a story could be so specific to me and my family's experience.
CL: Hmm, it's difficult to say because growing up I wasn't exposed to many books that reflected my identity as a Black girl. The only one I can think of was the novel The Skin I'm In by Sharon G. Flake I read in fourth grade. It was the first time I read a story that reflected my experience and had characters that behaved and spoke as I did. There weren't many protagonists that looked like me, but interestingly it wasn't something I was fully aware of. In the same way I related to Maggie, I latched on to the characters' personalities and journeys. Judy Blume was one of my favorite authors growing up because her stories had some of the most relatable characters I ever read. The lack of representation wasn't something I paid attention to until I started comparing it to what I saw on television. I grew up in the 90s and early 2000s watching many sitcoms where Black people were at the center. One of my all-time favorite shows that inspires me to this day is The Proud Family because it combines two things I'm passionate about – animation and representation. I was not seeing that reflected in children's publishing. Now the landscape has changed and there is a push for representation from all walks of life. I believe both are necessary. Kids should see themselves as heroes of their own stories, but they can also engage with stories where they are not at the center. Everyone gets a seat at the table, where we all can acknowledge our similarities as well as celebrate our differences, where all of us are seen. To me, that is what it means to be inclusive.
What do you think pushed you toward going on the paths you went?
NM: It took me a while to realize that writing and publishing was even a possibility. I loved books, sure, but to become a professional writer? That meant being able to afford going to some fancy college for a hundred degrees or becoming a journalist. It meant having connections or being brilliant and I was not that shiny of a student. But then I rediscovered my love for reading and writing after college. I remembered what it was to be a voracious reader and I had so many story ideas that I knew I had to try. So, I went to the bookstore and bought this huge book about queries and it had all these literary agents listed in it. And then I got to work.
CL: I always knew I wanted art to be my career choice. I didn't, however, foresee how much the dream would change. At first, I wanted to be a children's book illustrator, then I wanted to be a comic artist, then I wanted to be a cartoonist, an animator, a writer, a teacher. After I earned my degree, I dabbled in freelance, where I tried anything and everything that would land me more work. My current path in publishing started in 2019 when a client I personally knew approached me to illustrate her picture book. I realized through that experience and my time in undergrad that what I was truly passionate about wasn't simply the art or being an artist. When I think about all the dreams I had, there is but one through line – storytelling. Once the book was self-published nine months later, that same year I signed with my agent and began my career as an illustrator. The amazing irony of where I am now is that publishing allows me opportunities to live in nearly every dream I named earlier. I'm an illustrator, a cartoonist, I create short comics, I dip into writing, and outside all of that I am a teacher. It's crazy to think about all these pivots when my career has only begun. The path of a creator is beautiful and unpredictable in that way.
Your first book, Don't Date Rosa Santos, is a lovely YA novel reflecting grief, magical realism, and Cuban identity. Where did the inspiration for this book come from and what was it like writing it?
NM: I wrote Don't Date Rosa Santos while I was on submission with my first book that never sold. I was feeling burnt out and anxious over whether this whole writing thing was going to work out. Instead of worrying about that book, I started to write something new that was bursting with stuff I loved. I wanted something where a girl like me could live in a cute, seaside town and not have to sacrifice any parts of herself or her culture to be the main character. I love Rosa so much because writing her book reminded me why I love doing this and that there's always another story around the corner.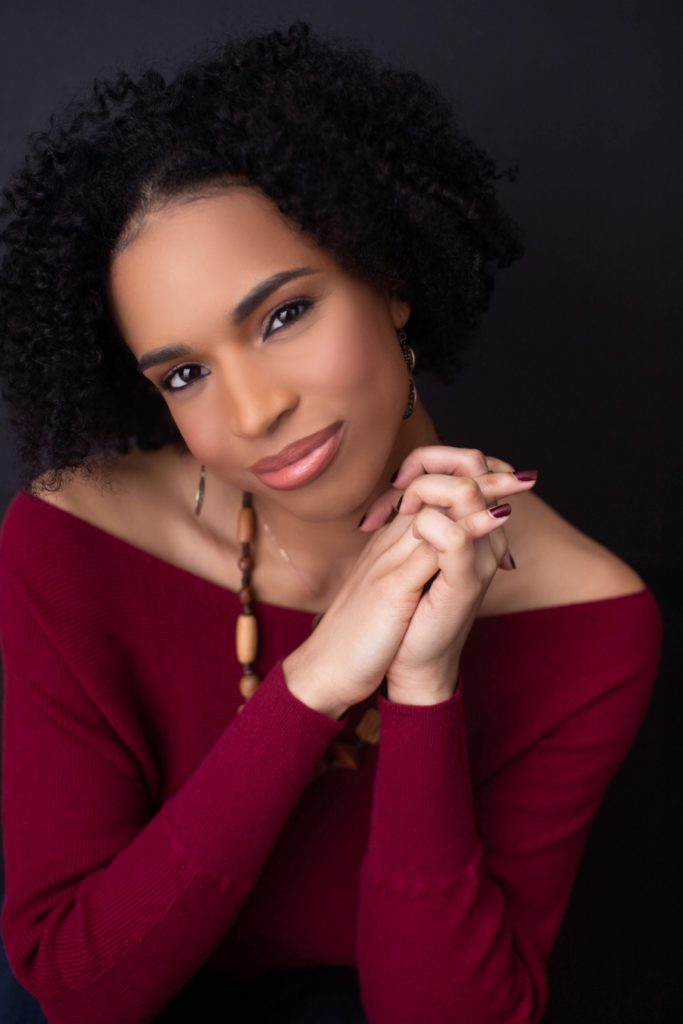 As a writer, what would you say are some of the best and hardest parts of your process creating something?
NM: The blank page can be as intimidating as everyone says it is. There's such a thrill to coming up with a new story and getting lost in daydreams about it, but then you have to somehow get what's in your head onto the page and when it's not clicking or working, it can be really tough to keep writing. But that's why, for me, I love editing and revising so much. It's the promise of making it better and knowing you'll be able to step back later and see the bigger picture. If I can just get those first words down, I know that I can fix it in edits and get the story to that place I imagined or somewhere even better.
As an illustrator, what would you say are some of the best and hardest parts of your process creating something?
CL: The most difficult part of the process is the beginning. A blank canvas can be intimidating. How I learned to work through the fear is to get inspired – an engaging book, a fun movie, browsing artwork from my favorite artists, sometimes a walk – and then come back to the blank canvas with a much more relaxed mindset. The best part of creating is to witness an idea evolve into a completely different result from what I initially envisioned in my head. I find, more often than not, allowing myself to play and be fluid in my process lends itself to better results.
Could you describe your artistic background in some detail, like how did you get into art and what your art education was like?
CL: Since I was very young, I was captivated by the cartoons I used to watch with my siblings. Actually, the reason I started drawing in the first place was that my elder sister did it, first. Like any little sister, I wanted to try all the cool things my siblings did (haha). From that point, I couldn't put down my pencil. I kept drawing and eventually caught the eye of my second grade art teacher. She invited me to enroll in her art program More Than Conquerors (MTC) Art Studios, where I trained over ten years in the foundations of visual art. Once I graduated from that program, I attended the University of Maryland, Baltimore County where I earned my BFA in Visual Arts and Animation. I'm so grateful for the solid foundation I received at MTC, which prepared me for any challenge I met in undergrad. I credit my training there for my ability to adapt to different art styles and mediums.
How would you describe your writing/ illustrating process? What are some of your favorite things about writing/ illustrating?
NM: I live for the moments when I'm able to capture a feeling or idea. When the words click together in a satisfying sentence that says exactly what I hoped it would. I'm a pretty big outliner and like to work on story beats when I'm daydreaming the story. It feels a little like detective work figuring out what might happen next and it helps me stay engaged and in love with the idea. I'm at my best when I'm obsessed with something, so I love losing myself to a story idea and finding my way around it. And with those beats and outline I feel more confident when it's time to finally face the blank page.
CL: Much like my body of work, my process can be quite eclectic and my style varies from project to project. For Maggie Diaz, specifically, I was heavily inspired by Diary of a Wimpy Kid. Where my approach deviated from Jeff Kinney's brilliant style was the amount of detail I included in each spot illustration. My goal was to capture the warm setting of Miami in the environments and the richness of the Cuban American culture in the characters' features, the hair (my personal favorite part), the details in the food, and so much more. That is what I love about illustration – the opportunity to explore settings and cultures outside my everyday experiences.
What's a question you haven't been asked yet but wish you were asked (as well as the answer to that question)?
NM: I've never been asked this! I love getting to talk craft and inspiration. Writing stories so closely linked to my identity is a gift that I don't take lightly, but sometimes it can feel like I get put into the Latinx box and left there until our heritage month rolls around. But getting interviewed about this book has been really fun because I get to talk so much about comedy and humor now too.
CL: What motivates you to create stories? Kids. Whenever I'm making a decision on any project, young people are always at the forefront of my mind. It was the stories I read and watched as a child that inspired me to become an artist. At the very least, I want to bring joy to young lives. Beyond that, I want to help bring out that same spark in another child and encourage them to use their voice and tell their story no matter who they are and where they come from.
What advice might you have to give to other aspiring writers and creatives?
NM: Remember to stop and fill the creative well with the books, art, and media that inspires you and gets you excited to create. Turning something we love into a job can be tough as the work and all the deadlines hit, so it's important to rest and hydrate and remember.
CL: Harkening back to my previous answer – allow the dream to change. Have a goal, yes, but do not be so rigid as to limit your options. Explore. Play. Try everything. You never know what skill or insight you will acquire from trying different art forms, or even things unrelated to art. One of my course requirements in undergrad was screenwriting, which I initially had little interest in. It ended up being my favorite class and broadened my interests beyond illustration and animation to writing and directing. You might think because of what I do that my biggest inspirations are other illustrators and cartoonists, when in fact, I am most inspired by performing artists – singers, dancers, actors, musicians, and theater performers. The best advice I can give is to never stop learning and to expose yourself to a wide range of influences.
Are there other projects you are working on and at liberty to discuss?
NM: I am working on something and because this is publishing, of course I'm not able to discuss it yet. Ha! But I'm really excited about it and can't wait to share!
CL: Yes! I recently signed on to a 4-book deal with Scholastic. It is an early chapter book series Disaster Squad written by educator and STEAM expert Rekha S. Rajan. Each book follows a family that travels the U.S. as first responders to natural disasters. The first book will be released in fall 2023.
Finally, what LGBTQ+ books/authors would you recommend to the readers of Geeks OUT?
NM: I love Mark Oshiro's books so much and their latest is a fantastic middle grade debut called The Insiders that is so full of heart, some magic, and is all about honoring ourselves. And This is Our Rainbow just released and is the first LGBTQA+ anthology for middle graders with a wide range of stories and amazing authors!
CL: Oh, good question. I recently read What If It's Us by Becky Albertalli & Adam Silvera, and I could not put the book down. It's beautiful, it's emotional, and relatable for any young person simply trying to navigate life. I can't wait to pick up the sequel Here's To Us.