S. Isabelle is a reader, writer, and hoarder of books. After earning a Master's degree in library science, she took that love of reading to youth librarianship. Her short story "Break" was featured in the anthology Foreshadow: Stories to Celebrate the Magic of Reading & Writing YA. The Witchery is her debut young adult novel. When she isn't throwing books at teenagers, you can find her binge-watching TV shows, drinking heavily-sweetened coffee, or stressing over baseball.
I had the opportunity to interview S. Isabelle, which you can read below.
First of all, welcome to Geeks OUT! Could you tell us a little about yourself?
Sure! I'm S. Isabelle, a writer, reader, and hoarder of books. THE WITCHERY is my debut novel, and I'm also a teen librarian.
How would you describe your upcoming book, The Witchery? Where did the inspiration for the story come from?
The Witchery is the culmination of all of my favorite pop-culture tropes. It's got a big cast like X-Men, epic magical scenes like my favorite anime, but is also a character-focused YA fantasy along the lines of Maggie Stiefvater's The Raven Boys. It also incorporates some classic YA paranormal tropes, but also has Black kids front and center, which is my favorite thing about it.
Could you tell us about what some of the characters we can expect to see in The Witchery?
I'm so excited for everyone to meet this ensemble cast of messy, magical teens! There's Jailah, the sociable and ambitious witch with a spell for everything; Iris, the necromancer with a heart of gold; Thalia, a quiet greenwitch hiding a terrible secret; and Logan, the new girl in town who gets in a little over her head with magic. That's the main coven of teen witches, but there are two mundanes who get pulled into the adventure–Trent, a sweet boy digging into the mystery surrounding his witchy mother's death, and his best friend Mathew, who doesn't know what he's even doing here since he has no connection to magic… or so he thinks. The relationship between these six grows and changes throughout the novel–sometimes they're all BFFs, other times it gets fraught–and I'm really proud of how their stories turned out.
How did you get into writing, and what drew you to Young Adult and speculative fiction specifically?
I've always sort of had my head in the clouds, and growing up, I often daydreamed up my own stories based on my life, or my favorite media. I didn't actively start writing novels until college, and once I started, I knew I'd wanted to pursue publication. Writing paranormal is especially exciting to me, and I love that mix of the fantastic and the real. I definitely want to write for younger kids and adults in the future, but YA is such a fun playground, and I really enjoy writing characters who are just starting to figure themselves out, falling into first loves, and deciding who they want to be.
How would you describe your writing process? What are some of your favorite things about writing?
My writing process is organized chaos. New projects usually start with a really interesting scene, something right in the beginning or at the very end, and my imagination lets loose, thinking about all the ways to get the characters to and from those points. I can't be as much of a pantser as I used to be (deadlines will do that to you!) but I still don't make super detailed outlines. For me, the best parts of writing are when I've finally figured out some vital plot point or necessary connection that had eluded me. That moment of oh, I know how to make this work is so satisfying. Also, typing THE END is always really great.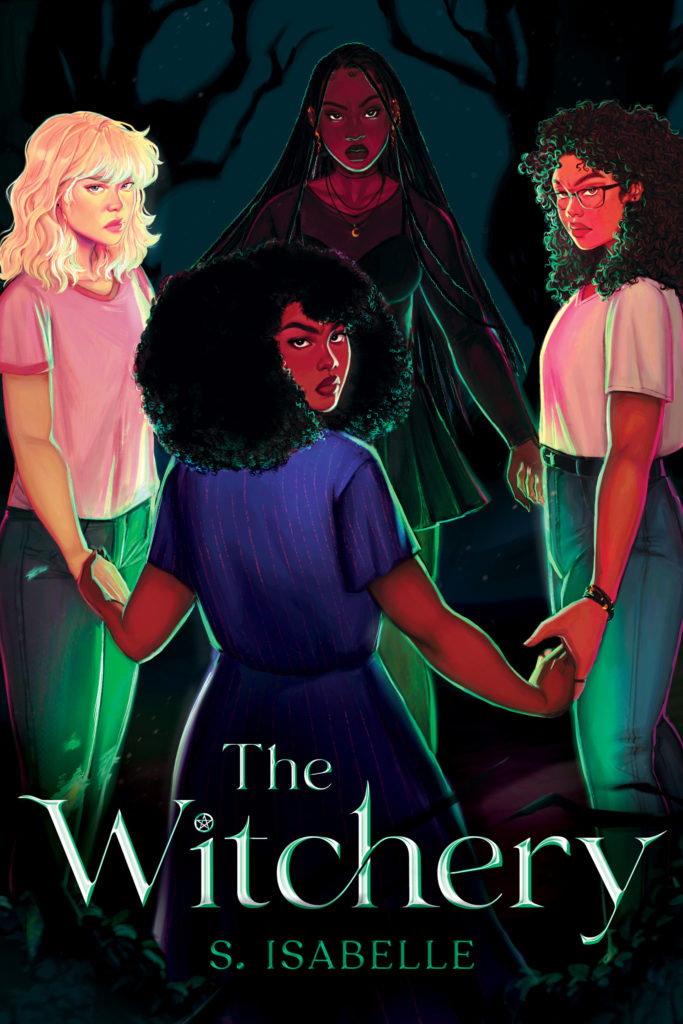 Besides being a writer, what are some things you would like others to know about you?
While I'm completely unathletic, I'm very into watching sports, so if you catch me in a bad mood, just assume that my team lost and I need a moment.
What's a question you haven't been asked yet but wish you were asked (as well as the answer to that question)?
I love talking craft! I think I could go on for hours about how to balance multi-POV narratives and big ensemble casts, and would love to be asked about how to juggle intersecting storylines. To keep it short and sweet, I'll say that my number one advice is to make sure that each character has a storyline outside of the group, and that if you were to pluck them out of that setting, that they'd still be a fully fleshed character in their own right.
What advice might you have to give to other aspiring writers?
My favorite piece of advice for writers, especially those looking at traditional publishing, is "eyes on your own paper." Being a marginalized creator, sometimes it can be hard to keep from worrying that you're going to miss a trend, or that a publisher will pass on your project because it sounds too similar to a book by another author who shares that marginalization. Admittedly, I spent a lot of time worrying about what other writers were doing while I was on submission, and it was such a waste of time! Focus on your craft, your projects, and the dreams you have for yourself.
Are there other projects you are working on and at liberty to discuss?
I can't talk openly about what's coming next at the moment, but I will have a YA book coming in 2023 that I can't wait to shout about!
Finally, what LGBTQ+ books/authors would you recommend to the readers of Geeks OUT?
I recently read Shelley Parker-Chan's She Who Became the Sun, which was excellent. In the YA space, Aiden Thomas, Leah Johnson, and Kalynn Bayron are definitely authors to be following. Francesca May (Wild and Wicked Things) and Aaron H. Aceves (This is Why They Hate Us) are fellow #22debuts whose work I'm highly looking forward to reading!