In this celebration of 300 episodes of the Geeks OUT Podcast, Kevin is joined by his original co-host, Jake Weatherman, and frequent co-host Jon Herzog, as they reflect on the past 7 years, look to the future, and tease our bonus Flame Con Retrospective episodes. *Podcast is available now, video premieres on YouTube (3/8) at 7pm.
.
**This episode is dedicated to our friend and frequent guest host, John Jennison who passed last month. 
.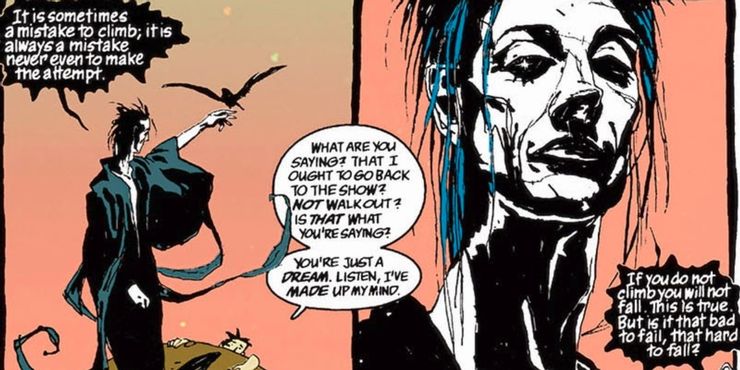 "It Is Sometimes A Mistake To Climb; It Is Always A Mistake Never Even To Make The Attempt. But Is It Really So Bad, To Fail? If You Do Not Climb, You Will Not Fall. This Is True. But Is It That Bad To Fail, That Hard To Fall? Sometimes You Wake, And Sometimes, Yes, You Die." – Dream (Sandman)
.
.