A while back yours truly had the opportunity to attend the 25th annual New York International Children's Film Festival, a program dedicated to celebrating innovative works of cinema for all-ages audiences from around the world, as press. During that time I saw a number of amazing films, both short and full-length, featuring a range from subjects from queer romance, supernatural family dramas, and horror-based coming-of-age narratives. Below are the following films that I had the lucky opportunity to see and would definitely recommend checking out!
Domee Shi; 2022, 99 min
In English
Recommended ages: Rated PG
Plot: Disney and Pixar's Turning Red introduces Mei Lee (voice of Rosalie Chiang), a confident, dorky 13-year-old torn between staying her mother's dutiful daughter and the chaos of adolescence. Her protective, if not slightly overbearing mother, Ming (voice of Sandra Oh), is never far from her daughter—an unfortunate reality for the teenager. And as if changes to her interests, relationships and body weren't enough, whenever she gets too excited (which is practically ALWAYS), she "poofs" into a giant red panda! Directed by Academy Award® winner Domee Shi (Pixar short Bao) and produced by Lindsey Collins, Turning Red released on March 11, 2022.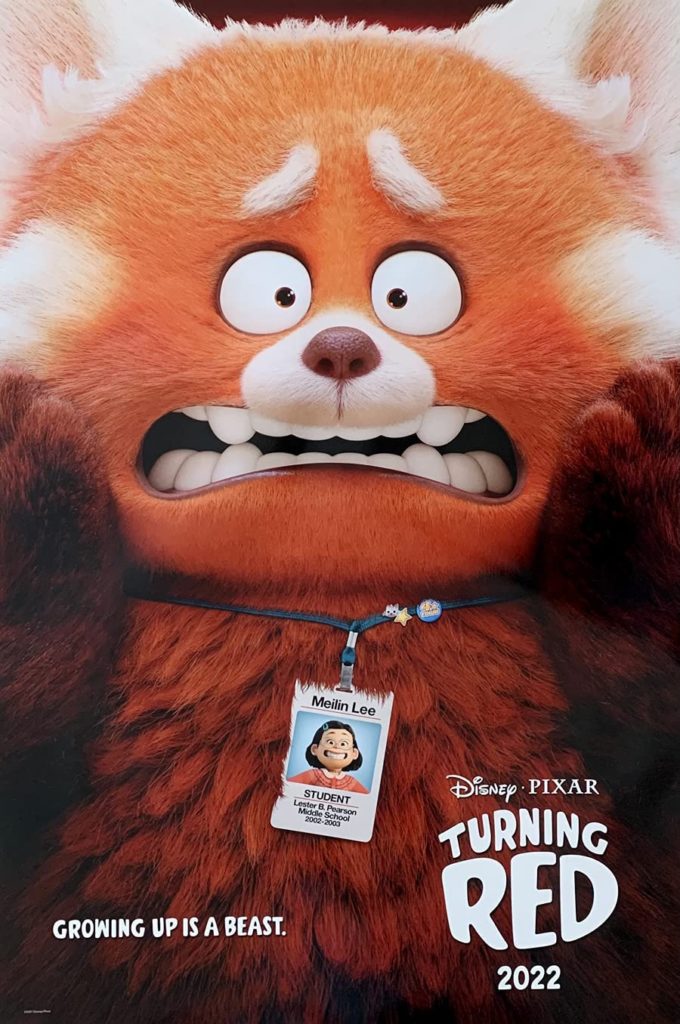 Zoey Martinson, 2021, 10 min.
Recommended ages: 5 to 10
In English
Plot: This whimsical comedy love letter to New York's essential workers follows a whole class on the last day of school as they scheme to find the perfect partner for their adored bus driver, Ms. Cheryl, and save her from a lonely summer without them.
Bonus: Great queer twist in this one!
Roy Huang, 2021, 9 min.
Recommended ages: 9+
In English
Plot: Kai is a basketball star, popular kid and all around social media darling. His younger brother yearns to be exactly like him, but it leads to one disappointment after another. After an accident keeps Kai off the court, he finds the true meaning of brotherhood and re-evaluates who his true friends are.
Haipeng Sun; 2021, 104 min
In Chinese, with English subtitles
Recommended ages: 9+
Plot: Prepare yourself for the hallmarks of all the classic genres: I Am What I Am is a buddy film, a road movie, an underdog heartstring-puller, and even a little bit of a romcom. Our hero Gyun is a hard working kid with even harder working parents. While his parents toil away in the big city of Guangzhou, Gyun is left to his own devices in his small village, where he stumbles upon the transfixing Lion Dance Competition. Beneath the extraordinary costume is a powerful girl who gifts him with her stunning headdress and encourages him to pursue his newfound aspirations. Soon, Gyun and his buddies are traversing the enormity of the vast Chinese countryside as their own ragtag troupe. With hard work, athleticism, and a reluctant dance-champ-turned-fishmonger Sifu to coach them, they begin to outwit their competitors by harnessing their perceived weaknesses. The eye-poppingly bold and realistic CG animation that breathes fierce light into this rags to riches story will have you bouncing to the beat of the Lion's drum.
Damien Tran, 2021, 6 min.
Recommended ages: 5 to 10
No dialogue
Plot: Poum Poum! is a musical film that celebrates the simple joy of hitting drums, scribbling on paper, splashing paint, or making cymbals screech.
Jeon Seung-bae, 2021, 6 min.
Recommended ages: 5 to 10
In Korean, with English subtitles
Plot: Everyone relies on attentive Battery Dad to keep things well-powered and smoothly-run, but when a field trip's downpour hits, will he still have the power to keep his cool and save the day?
Sally Rubin, 2021, 10 min.
Recommended ages: 5-10
In English
Plot: In this fully-animated, wildly collaged documentary, kids ages 5 to 10 share their thoughts about how they experience loving, inclusive worlds that aren't bound by traditional gender binaries.
Bonus: This film is excellent for queer families out there!
Marvin Bynoe, 2021, 8 min.
Recommended ages: 5 to 10
In English
Plot: A father and son cross a world of imagination in order to return their mother's forgotten lunch.
Carlos F. Puertolas, 2021, 12 min.
Recommended ages: 5 to 10
In English
Plot: Frank and Emmet are two life-long friends and show-business partners who, after weeks of drifting apart, sit together to address head-on the one thing they've never talked about: one of them is a puppet.
Warning: Bring tissues for this one!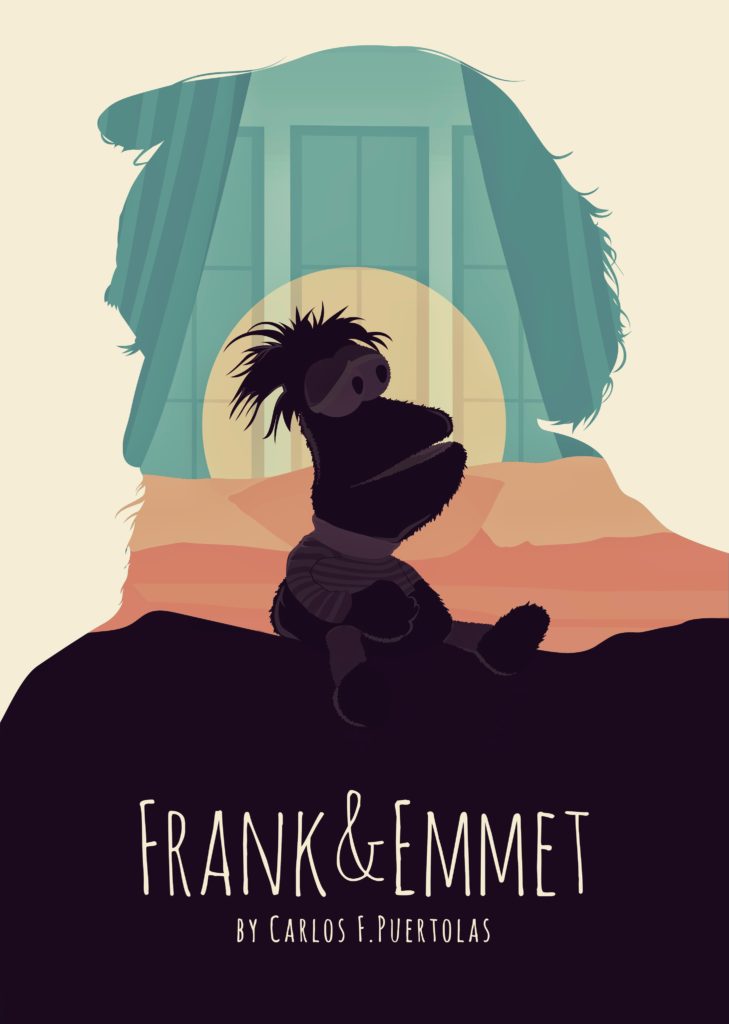 Antje Heyn, 2022, 1 min.
Recommended ages: 5 to 10
In English
Plot: Interconnection, form, function, flow: all these big ideas about change and growth sprout in playful ways when creatures shape shift and dance to the rhythm of discovery.
Richard O'Connor, 2021, 3 min.
Recommended ages: 5 to 10
In English
Plot: When six-year-old Jerry gets together with his uncle Joey, a Mission Operations Engineer at NASA, they have so much—a galaxy's amount—to talk about.
Miguel Anaya Borja, 2021, 10 min.
Recommended ages: 10+
No dialogue
Plot: With a keen eye for art and a soft-spot for all creatures, Maria's easily distracted in the eyes of her more practical grandmother. But their relationship shifts when Maria's grandmother remembers a secret from her own childhood.
The Strangest Girl in the World
Mariano Cattaneo, 2021, 82 min.
Recommended ages: 9+
In Spanish with English subtitles
Plot: The colorful world of high school, with its cool kids, chaos, and excitement, is just a pale backdrop for Melién. For her, true thrills aren't found in dances, crushes, or acing exams, but in the mysteries she reads and horror stories she writes that transport her far beyond the tame walls of her bedroom. When she finds that the worlds she can conjure in her sketchbook start to become a little too real, she'll have to learn to rely on some collective teamwork to slay some demons—of both the fantasy and mean-girl variety—who've tagged her 'the strangest girl in the world."
CW: Bullying
Recommended for fans of The Owl House and light horror.
Huda Razzak, 2021, 7 min.
Recommended ages: 14+
In English
Plot: A woman visits her ailing grandmother in a hospital during a flood, bringing back fond memories of the past that spill over into fantastical visions in the present.
Tahir Rana & Eric Warin, 2021, 92 min.
Recommended ages: 14+
In English
Plot: Charlotte is a testament to the power of art to endure, affront, and thrive, even in the face of impossible circumstances. This beautifully animated saga is based on the life of Charlotte Salomon, an aspiring painter living in Germany during the Nazi rise to power. As hard as it is to gain acceptance to the art academy as a girl, Charlotte's Jewish background makes achieving her dream even harder, and soon her entire community's existence is threatened. Eventually she is forced into exile with her difficult, emotionally distant grandparents before finding safe, loving harbor in the South of France. Charlotte's new host wholeheartedly encourages her artmaking. The result is a decades-spanning, boldly ambitious visual autobiography that confronts the perils of war, a family legacy of mental illness, and dashed dreams. Featuring the voice of Keira Knightley, Charlotte paints the legacy of a little-known artist whose impact lasts long beyond her brief life.
Note: film contains intense moments depicting the reality of World War II Europe, suicide, and sexual content
Note: If you're interested in checking out more films featured during the festival, here is the link!