Shelly Romero (she/her) was born and raised in Miami by Honduran parents. She now resides in New York City where she is forever chasing the perfect café Cubano and pan tostado.
She is a member of Latinx in Publishing, People of Color in Publishing, is a junior mentor for the Representation Matters Mentorship Program, and a planning committee member for DVcon. Shelly was selected as Publishers Weekly Star Watch 2020 Honoree, which "shines a light on innovative, talented professionals from all parts of the industry."
I had the opportunity to interview Shelly, which you can read below.
First of all, welcome to Geeks OUT! Could you tell us a little about yourself?
Thank you so much for having me! And of course! In a nutshell, I'm currently the Lead Editor at Cake Creative. I've been in publishing for nearly five years, which feels like a lifetime to be honest. I'm a proud Honduran American, daughter to immigrants. A lot of what drives my work in publishing is the fact that I never saw myself represented in the pages of the books I devoured as a kid and teen. So my aim is to publish stories by BIPOC creators that showcase the range of our experiences.
Outside of my work, I'm a huge fan of all things horror. I write Ghoul Gal, a horror pop-culture newsletter. Every year, (around this time actually), I begin planning my annual trip to Universal Orlando's Halloween Horror Nights. I'm also a big fan of going to concerts, so I try to see as many artists and bands that I love in a year.
And I'm a Sagittarius Sun, Rising, and Taurus Moon ☺
How would you describe your literary/ geeky tastes and preferences?
Oh, that's such a good question. It's hard for me to pin-point it because outside of loving horror, I do read a lot of genres. Though, I'm less of a fan of epic high fantasy nowadays. Space operas are also tricky for me. Westerns are definitely a no. But almost everything else is fair game if it interests me enough.
And despite my goth sensibilities and interests, I love a good, fluffy rom-com or coming-of-age story.
As an editor, how would you describe your journey into publishing?
I always credit joining the staff of Harbinger, Stephens College's literary magazine, as a catalyst. Before my freshman year of college, I changed my major to English from fashion design. I had wanted to be a designer for so many years but realized that it just wasn't in the cards for me. I had always been a bookworm so switching to English felt like the best choice.
I didn't grow up knowing that a career as a book editor was possible. But when I joined Harbinger, I absolutely loved learning about the history of lit magazines, about how to work collaboratively on a team to read submissions and then publish our selections in the new editions of the mag.
From there, I ended up interning at The Missouri Review for two semesters, as well as continuing my work on Harbinger all the way up until I graduated. I served as the 2017 Co-Editor-in-Chief for our "Face the Strange" issue.
And from there, I decided that I wanted to move to New York and be where publishing was. I ended up doing the 2017 NYU Summer Publishing Institute (SPI) and a few weeks after the program ended, I received a job offer to be an Editorial Assistant at Scholastic.
Is there anything you wish you had known when you first entered the field?
I wish I would've been told more on what it meant to be in editorial. While we got editors who would speak to us at SPI, they were often higher-ups who hadn't been an assistant in decades and would call working in editorial, "solitary work." Which couldn't be further from the truth. I wish I would've known that to be an Editorial Assistant means balancing the work of being an admin assistant with being a burgeoning editor who is learning the ropes of the role.
It's a tough position that pays pennies. Not to mention, most houses want you to remain an assistant for nearly five years or so. So as you grow your personal editorial skills and begin to acquire, edit, and manage your own lists…you're also expected to remain assisting your boss(es).
It is not solitary work at all, either. As an editor, you're the point of contact between so many other departments that are all necessary to publish a book and get it out in the world. Which means there's so many meetings to attend. There are often not enough hours in the day to work on your own editorial work because of this…and the industry expects you to just do your submission reading or editing on your own time without overtime which is absolutely absurd.
What would you say are some of the greatest lessons you learned about the publishing field?
That this industry weaponizes the whole "it's for the passion of literature" in order to defend its lack of pay, raises, promotions, etc. And it also weaponizes a lack of transparency on so many levels from people who are wanting to enter the industry not knowing where to find resources on how to make a career in publishing to advances and salary discrepancies as well as lack of information into the "publishing process."
That you need to be wary and watchful of the people who say they're allies and that they're there for you (especially as junior level employees) in public, but their actions and words behind closed doors speak the whole truth.
That community is absolutely necessary to survive and thrive in this industry. I don't know where I would be without my best friends, the same ones I'm always in twenty different group chats in. They keep me sane, humble, and build me up when I need it.
And lastly, that you are your biggest advocate. No matter whether you have decent bosses or a supportive team…you are always your biggest advocate and you have to fight for everything you want in your publishing career.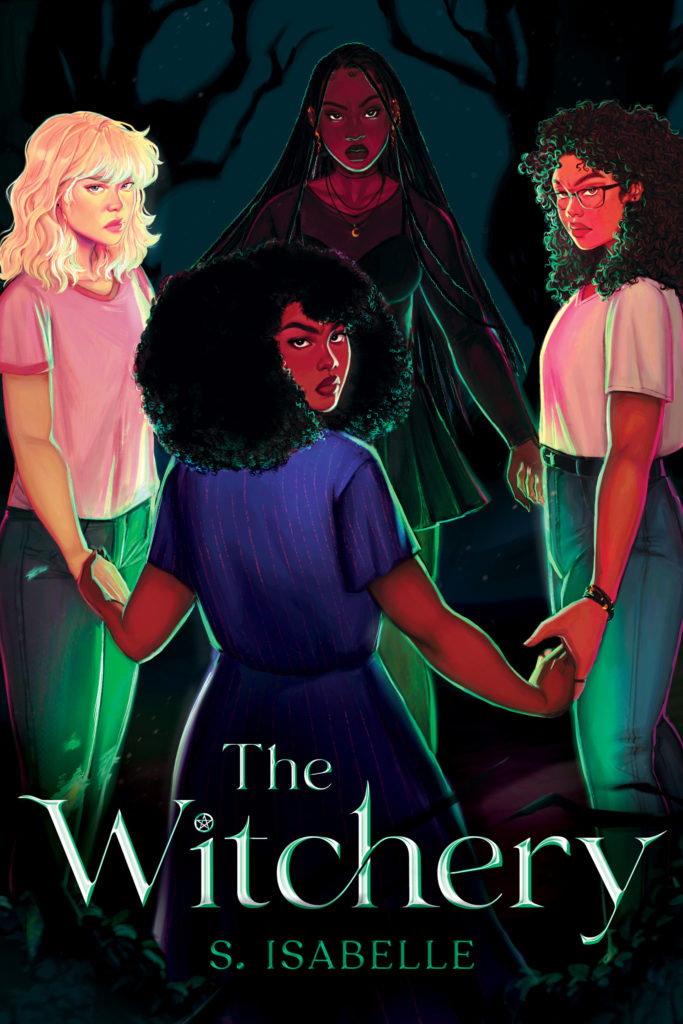 As someone who is involved in projects from acquisition to publication, what would you share are of the hardest/weirdest/ and coolest parts of the development process?
When I was acquiring, the hardest part was always the week leading up to acquisitions when I was prepping everything necessary for the meeting, including my speech. I don't think I talk about it as much as I should, but I actually do get a stage fright for public speaking. Which might be surprising to people who know me since I'm very extroverted and loud. But presenting can be very nerve-wracking. In that acquisitions meeting, I was the one who had to convince the higher-ups of the projects and creators that I was head over heels for. That's another thing I didn't know about working in editorial – the amount of public speaking necessary.
Coolest would definitely have to be the cover. I was so grateful to have worked with incredible designers at Scholastic like Steph Yang and Maeve Norton. They would take my concepts and the ideas the authors would provide and work with an artist to bring them to life. And they always knocked it out of the park. But it was always so cool to review the passes and proofs of the covers and see the layers of specs they would have. Showing the author their book's cover was also just a special moment, I think. It, as well as saying their designed pages, would cement that "my book is being published" feeling.
As a queer woman of color, you've probably noticed quite a bit about the successes and failings of the publishing industry when it comes to promoting diversity. Could you share some of your thoughts on this?
How much space do I have? I mean, I tend to talk a lot about this because it's so consistent. The conversations seem to come back in cycles and it's usually everyone who wants to change things at different levels vs. the execs and higher-ups who hold the power to change things but never do.
I think publishing and its gatekeepers have said "yes, we can have a little "diversity" as a treat" and then have become arbiters of what is authentic or not. We've seen how the #OwnVoices hashtag went from a helpful tool of amplifying traditionally marginalized authors' works to being weaponized against those very authors. Ashia Monet recently wrote about this in her essay "The Curse of Good Representation" and further nailed down the nuances of this topic.
I mentioned earlier that people needed to find their communities but also be wary of people who seemed like allies. With that, I also urge creators to fully do their research whenever these agents/agencies, and imprints/publishers do calls for marginalized creators, especially BIPOC. Often, these calls are for unagented creators and that to me is a very slippery-slope that could lead to creators being taken advantage of and/or not being advocated for properly. I see these calls pop up during major moments of tension or unrest in the world. A lot of them popped up after the protests in summer '20. Yet a lot of these agents, editors, and imprints calling for Black authors or authors of color are filled with all white teams and/or have never really had any BIPOC on their editorial or client lists. So how do you expect BIPOC creators to trust that you'll take care of them and their writing if you haven't even shown you can actually support them? Most of the time, I think these calls can do a lot more harm than good. Because support or calls for traditionally marginalized creators shouldn't only occur during these very traumatic moments if you're actually wanting to do this work.
Aside from reading and editing books, what are some of your other interests and hobbies?
I love playing video games. I don't play nearly as much as I used to as a kid, but I've grown up with consoles. My first one was a Nintendo GameCube and I was just hooked from there.
Does shopping count as an interest? Haha! You asked me about my style below and this is truly how I feed my wardrobe. But it does stem from my love of fashion and failed childhood dreams of becoming a fashion designer.
I'm also an avid moviegoer. I have the Season Pass for the Alamo Drafthouse so I tend to watch a lot of movies in the theater.
Also, how do you have such an immaculate style and where did you develop your gothic aesthetics?
Ah! Thank you so much! That really means a lot. It's taken me quite a bit of time to find that style. I've always been a goth/alt person but now that I'm making my own money, I've really been able to experiment with my style as well as support some amazing small shops in the process. I tend to describe my look as "corporate goth." But I do have quite a mix in my wardrobe which is reflected in my style. That mix includes: alt, Victorian goth, chic, dark academia, vintage (typically 1940s/50s), and 90s in my wardrobe. I do also love corsets and leather-wear like harnesses.
Now that I feel like I've nailed down my clothing, I've been buying a lot of accessories (jewelry, hats, bags) and adding them to my outfits of the day to amplify my looks.
I'm not going to lie…it's taken me a while to find both the aesthetics that work for me and the confidence to wear those pieces.
What advice would you have to give to aspiring creatives, both who wish to enter the publishing field and those who wish to be published?
For those who want to enter the industry – protect yourself, pick your fights (unfortunately), be your biggest advocate, and find your community. This industry is not easy and it will try to break you down in so many ways.
For creators – also find the people who are going to be your advocates. If you're looking for agents, be sure to research and research and research. If you're looking for editors or a house to be published at, also do your research. Always do your research. And know that while there are not a lot of us in the industry who are BIPOC or queer, we are here…and we are trying our hardest to fight for your books.
What's a question you haven't been asked yet but that you wish you were asked (as well as the answer to that question)?
This is so hard, but probably what my favorite tattoos are? Which is also a hard question to answer since I currently have 15 (with the 16th scheduled for early April). So, I'll give you three:
I have the lyrics "You, in somber resplendence, I hold" written in my mom's handwriting on my right arm. The lyrics are from AFI's "Silver and Cold" which is her favorite song from my favorite band. 
On my left arm, I have this really cool vampire kind clutching this sun in the American Traditional style. I was like "I can't do anymore lyric tattoos!" but I wanted a tattoo based off of my favorite My Chemical Romance song, "The Sharpest Lives." So, I ended up emailing my artist Brendan Haehnle the lyrics from the chorus and that I wanted a vampire and then to just have at it. The design was a complete surprise until the appointment. And it was just such an amazing piece that was well worth the pain.
One of my biggest pieces is a scarecrow –based off of the scarecrow briefly seen at the beginning of Sleepy Hollow (1999)– with a murder of crows all surrounding it. It's gorgeous and done in the signature style of the Murray twins who own Black Veil near Salem, MA. They have been dream artists of mine and I got to have Ryan Murray tattoo me in December 2020.
Are there any projects you are currently working on (professional or personal) that you feel free to speak about?
Professional – I cannot say too much other that there are some coming down the pipeline that are projects of my heart and I am so excited for them. Y'all will have to wait and see 😉
Personal – I'm trying to focus on my own writing when I can. I love writing Ghoul Gal because it feels very much a thing for me. It would be great to grow but I'm just happy to be writing about the genre that I love so much.
What LGBTQIA+ books/authors would you recommend to the readers of Geeks OUT?
For authors, I highly recommend:
For books:
THE WITCHERY by S. Isabelle – which I had the honor of editing and it publishes this coming July!