Reimena Yee is an illustrator, writer, and designer. Hailing from the dusty metropolis of Kuala Lumpur, Malaysia, she is now based in Melbourne, Australia. She once was a STEM student, but left to pursue her passion for the world and all its histories and cultures, which she weaves into her art and stories. She is the co-founder of UNNAMED, a comics collective that builds community and resources for visual-literary creators in Southeast Asia. She is the author-illustrator of the gothic comics The World in Deeper Inspection and the Eisner- and McDuffie-nominated The Carpet Merchant of Konstantiniyya. Séance Tea Party was her debut middle-grade graphic novel.
I had the opportunity to interview Reimena, which you can read below.
First of all, welcome to Geeks OUT! Could you tell us a little about yourself?
I'm a strange and fancy graphic novelist, illustrator, and designer, originally from Kuala Lumpur, Malaysia. I am the co-founder and co-organizer of UNNAMED, and I am an editor and admin assistant at Hiveworks Comics. I love the gothic, spooky, and whimsical.
What can you tell us about your upcoming comic, My Aunt Is a Monster? What inspired this story?
My Aunt Is a Monster is about a girl who dreams of going on adventures just like the protagonists of her favorite books. A tragic accident leads her to an unexpected meeting with a reclusive, distant aunt she never knew existed, who used to be the World's Greatest Adventurer. Unfortunately, the aunt has a terrible secret that prevents her from going out into the world. But a great adventure will soon come their way, including such strange and wondrous things as a moody secret agent, an invisible creature, and a skeleton king.
My Aunt Is a Monster is inspired by all the middle-grade adventure novels I loved: the Mysterious Benedict Society, the Ottoline series, and the Far Flung Adventure series (especially the Hugo Pepper book). The book originally started as a comedic novel for adults, so I have Alexander McCall's influence, particularly the Professor Dr. Von Igelfeld series, to thank. Anyway, I just like fun, silly, whimsical stories with weird characters, and I wanted to make my own version that I could pass down to the next generation of quirky bookworms.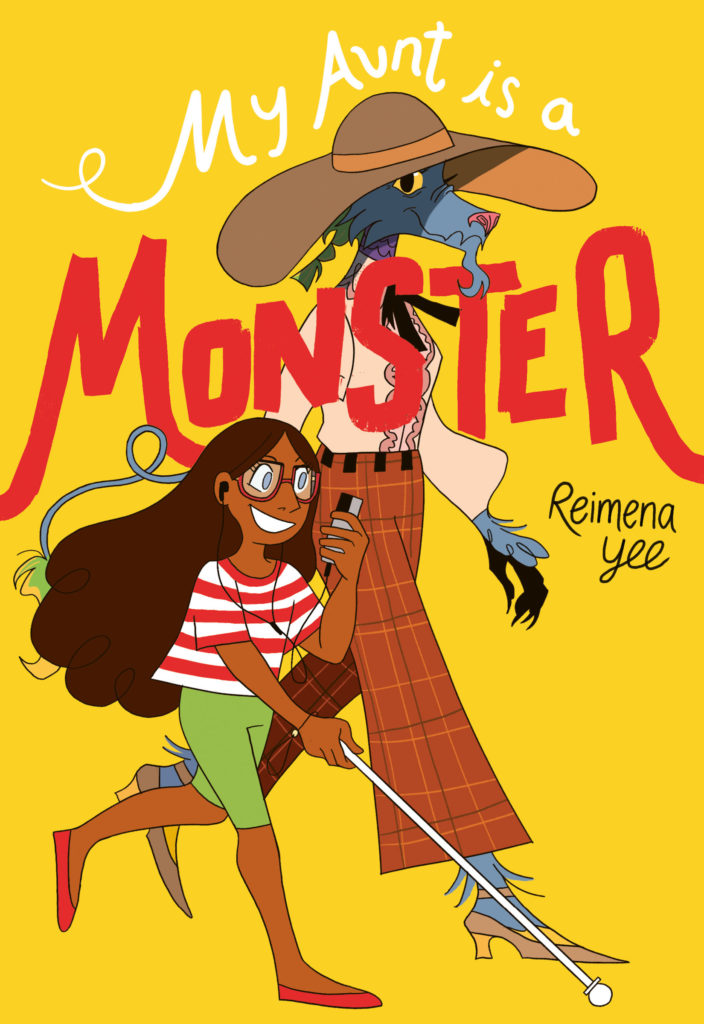 Considering the protagonist of My Aunt Is a Monster is a blind girl, did you have to do any particular research when depicting this type of disability?
The blind and visually impaired communities have been incredibly generous with their time and labor in providing resources and space to discuss every aspect of their lived experience—the mundane, the fun, and the frustrating. There is the r/blind subreddit, and numerous blind YouTubers (here's a sweet guy Ross Minor who streams games and talks about his life), the Disability in Kidlit review site, and this National Federation for the Blind review on books discussing the stereotypes of blind representation in kidlit. I am also indebted to the consultants who looked through my script and provided feedback.
More important than research, though, is simply making each character as nuanced and interesting as any other character or real-life person. Each one is written with consideration to how their identities would emerge in their characterization, and how that impacts their interaction with the world. Basic craft stuff, but there have been many cases when people forget, and that forgetfulness affects the lens they use in their research process and in storytelling.
As an artist, who or what would you say are some of your greatest creative influences and/or sources of inspiration?
The who and what inside my inspiration pool have changed over time. My Aunt Is a Monster is much closer to my earliest influences—who I used to read, how I used to draw (in my mid-teens), the sensibilities. It was nice to reconnect.
I am primarily a historical fiction creative, so I take my influences from art history. I love the decorative arts and looking back at the works of our elders. There's a lot to learn from them.
I like exploring all kinds of media and admiring craftsmanship—wood art, music, dolls, theater, fashion, poetry, etc. The world is full of endless wonders.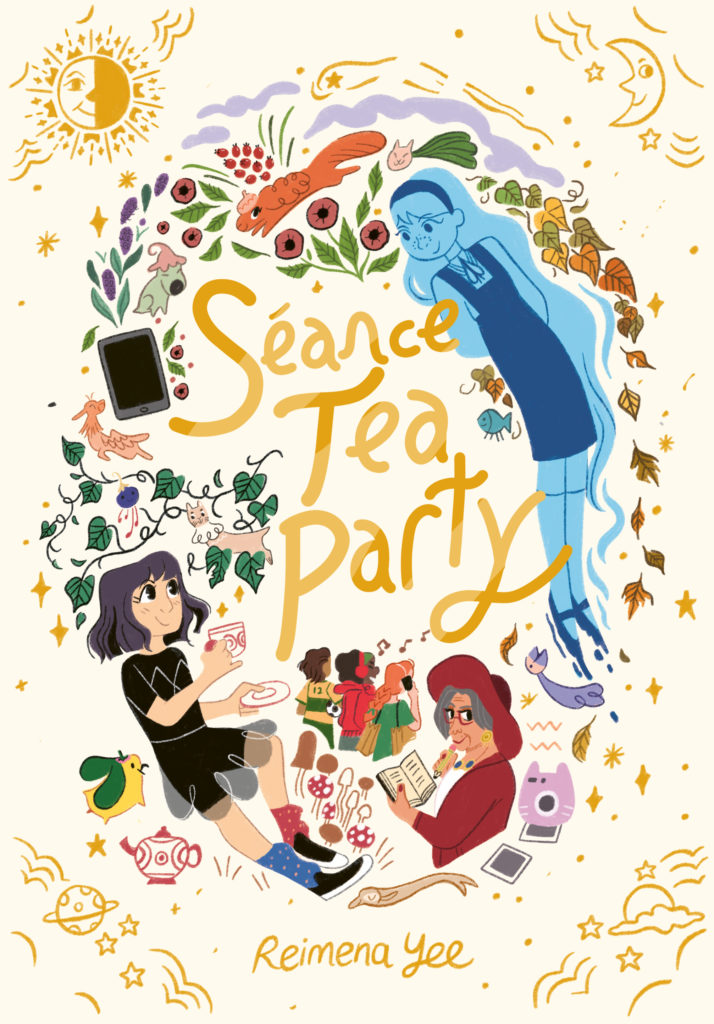 For those curious about the process behind a graphic novel, how would you describe the mechanics behind it? And how would you describe your own creative process?
For My Aunt Is a Monster in particular, I've documented its production from the start on Twitter—from script to thumbnails, all the way to copy edits and book cover creation.
The process changes slightly depending on the work I'm doing, but generally, once I have a concept/story for an illustration or a comic page, I sketch out the composition or page layout via thumbnails (on a piece of paper or an iPad Pro). For illustrations, I usually have several thumbnails from which I pick the best one, and for comics, I only have one thumbnail per page. The stages are more straightforward after that. I do a fully realized sketch in the actual dimensions of the work so I can correct any issues with placement and fine details, then immediately jump into the rendering.
With my own comics, there is a writing stage before all this drawing. Please read The Onion Method: How I Outline a Story, and The Onion Method: How I Art Direct a Graphic Novel. My Resources page contains links to Twitter threads where I've documented every stage of my comics creation process for each book, alongside selected blog posts where I talk more generally and deeply about how I come up with ideas, bring an illustration to life, write stories, and exist as a creative.
Are there any other project ideas you are working on or thinking about that you are able to discuss?
I'm developing a couple of YA pitches, while juggling my current major webcomic, Alexander, the Servant, and the Water of Life.
What advice would you give to other aspiring creatives?
Fully embrace all the things you love. Allow yourself the space and time to define your own goals and ambitions, and figure out practical, realistic steps to achieve them, taking into consideration your financial and personal situations.
Finally, what LGBTQ books/comics would you recommend to the readers of Geeks OUT?
The Magic Fish by Trung Le Nguyen, and The Prince and the Dressmaker by Jen Wang.