LaTonya Yvette was born in Brooklyn, New York with three brothers and one sister. It is the same place she now calls home with her daughter, River and her son Oak. She began her career as a stylist, where she often helped women and new mothers dress for their changing bodies and roles. LaTonya attended college for a BA in writing and literature, and later left to focus on motherhood and forge a path between her expanding worlds and roles.
I had the opportunity to interview LaTonya, which you can read below.
First of all, welcome to Geeks OUT! Could you tell us a little about yourselves?
I'm a writer, author, and mother of two amazing kiddos. I also have had a lifestyle blog, LY for over 10 years that I spent a lot of time writing about HAIR! The Hair Book is my first children's book and I couldn't be more thrilled to be on this journey with Amanda.
What can you tell us about your book, The Hair Book? Where did the inspiration for this story come from?
The Hair Book was born out of a lot of discussions on hair in my own family (I have an afro, my son Oak says he has poofy hair and River said she has curly hair). Hair, the story of it, the many layers of it, and the beauty and acceptance of it has been part of our growing process as a family. And just like our board book, looking in the mirror, touching it, feeling amazing about it, accepting it, and telling people, to not touch it, has been part of that too! As my children get older, these messages when they were young have been part of who they are, and I can see the benefits of instilling these messages at such a young age. And to that end, it was so important to teach young children (that are not our own) about acceptance, diversity, and ultimately, love.
How would you describe the creative process? What are some of your favorite things about writing/ illustrating?
I'm currently writing a bigger adult book (my second) and writing this children's book was a complete joy and relief. It's such a different process. Instead of trying to wrap a story with many words (an adult book) with the kids book you're trying to simplify, engage, and inspire with as few as possible—which is a task in and of its own!
What are some of your favorite examples of picture books growing up and now?
My children and I have been reading a lot of my favorites as they've gotten older. But lately, we have been picking up Tar Beach by Faith Ringgold again because of her show at The New Museum. It's still such a powerfully gorgeous book that with each detailed illustration pulls the reader in.
For those curious about the process behind a picture book, how would you describe the process?
I'll leave that all to the master of it, Amanda. But I will say it's more tedious than I assumed. Every little thing matters, needs to be reviewed, revised, and watched.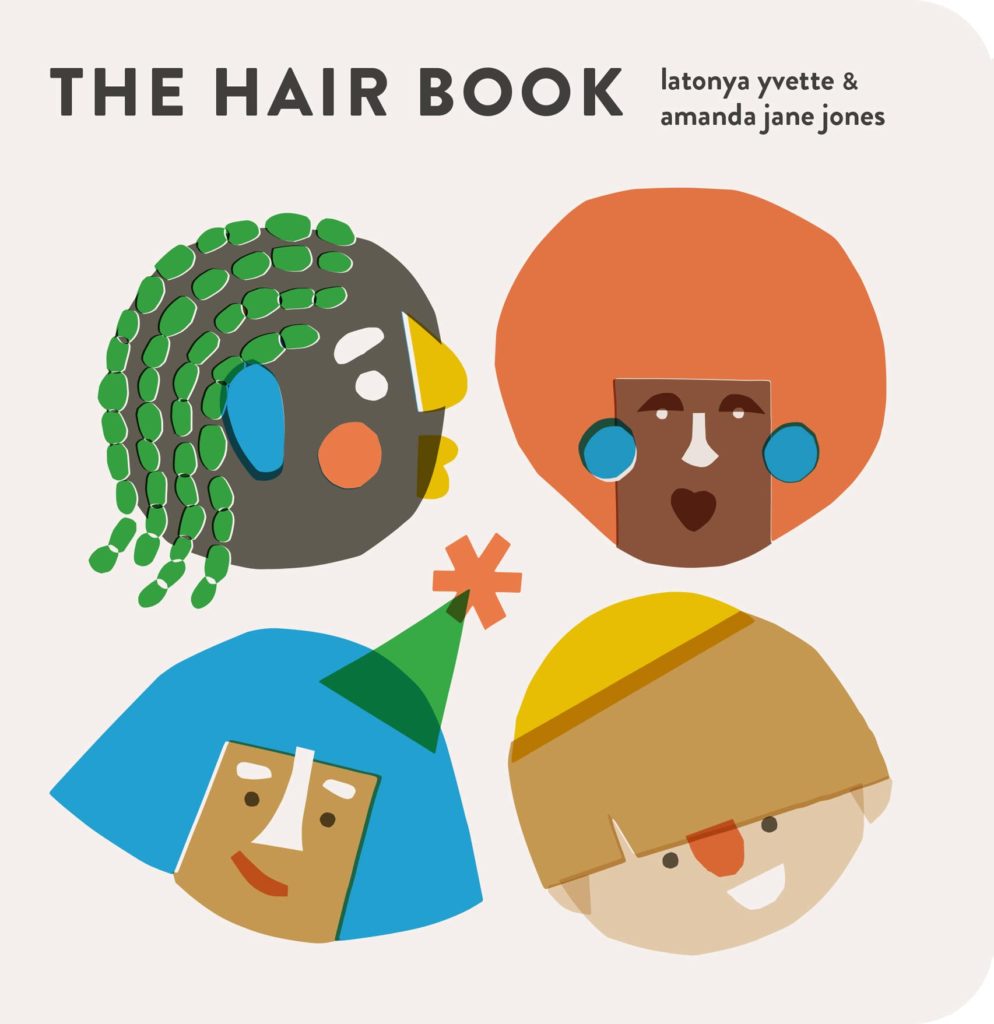 What goes into writing one and collaborating with an artist/writer to translate into The Hair Book?
I would say it takes a lot of care. You have to care about the artist, you have to care about the writer, you have to care about the reader and you have to care about the message!
What's a question you haven't been asked yet, but wish you were asked (as well as the answer to that question)?
What do you think kids and babies will say when they see the mirror in the back of the board book?
"OHHHH!"
What advice might you have to give for aspiring writers/illustrators, especially picture book writers?
Keep going
Are there any other projects you are working on and at liberty to speak about?
I'm currently editing my third book, Stand In My Window: Meditations on Home and How We Make It with Dial Press (2023) and renting The Mae House, a rental project and a BIPOC Rest as Residency project in upstate, New York
Finally, what are some books/authors would you recommend to the readers of Geeks OUT?
We love Ada Twist Scientist in this house, I also love Amanda's other children's book, Yummy Yummy Yuck, when we want a good cuddle cry, Ida Always, Amazing Grace.