Kip Wilson is the author of White Rose which won the Malka Penn Award for Human Rights in Children's Literature, and the poetry editor of the Young Adult Review Network. She has a PhD in German Literature. She is also the winner of the PEN/New England Susan P. Bloom Discovery Award, and her work has appeared in several children's literary magazines. She lives in Boston, Massachusetts. Find her on Twitter @kiperoo, and on Instagram @kipwilsonwrites.
I had the opportunity to interview Kip, which you can read below.
First of all, welcome to Geeks OUT! Could you tell us a little about yourselves?
Hello! I'm Kip Wilson. I write YA historical novels-in-verse (talk about niche!), and I love reading all sorts of YA. I'm an early-morning swimmer, an early-morning writer, and an early-morning coffee drinker.
Where did the inspiration for your latest book, The Most Dazzling Girl in Berlin, come from?
The spark for this story came from the 1930 black-and-white movie, Menschen am Sonntag ("People on Sunday"). It's a slice-of-life film about young people living in Berlin in the last years before the Nazis came to power. But I also knew that this fascinating glimpse didn't tell the full story of Berlin at the time—that it was in fact an especially glorious and liberating time for all manner of queer people. So basically, Menschen am Sonntag, but set in a queer club (of which there were many at the time in Berlin).
How did you get into writing, and what drew you to writing Young Adult fiction and historical fiction specifically?
I know a lot of writers always wanted to become a writer, but I wasn't one of those people who was a writer as a kid or even as a teen. I didn't start writing fiction until I finished my dissertation for grad school and realized, hey, I like this writing stuff, and now I can write whatever I want. In the end, I write YA historical because that's what I love best to read.
It would seem that a lot of historical research has went into this book. How would describe the process and how it intertwined with you writing the actual novel?
Thank you for this important question! Everyone who writes historical handles research differently, but I definitely consider it an iterative process. I have to do enough basic research before beginning to write to be able to start the project (basically enough to understand the character and their world). With each subsequent draft, I do more and more research to fill in the details so it feels authentic for the reader—and it really never ends until pass pages for me.
How would you describe your writing process?
Because I write in verse, my process basically consists of creating a very basic outline with important turning points and then creating a list of must-have poems (as simple as "Hilde enters Café Lila and meets Rosa"). I keep adding to the list as new things occur to me, and I write the poems I feel like writing that day. I don't really pay attention to word count. When I'm drafting, if I write two to five poems, I consider it a good writing day.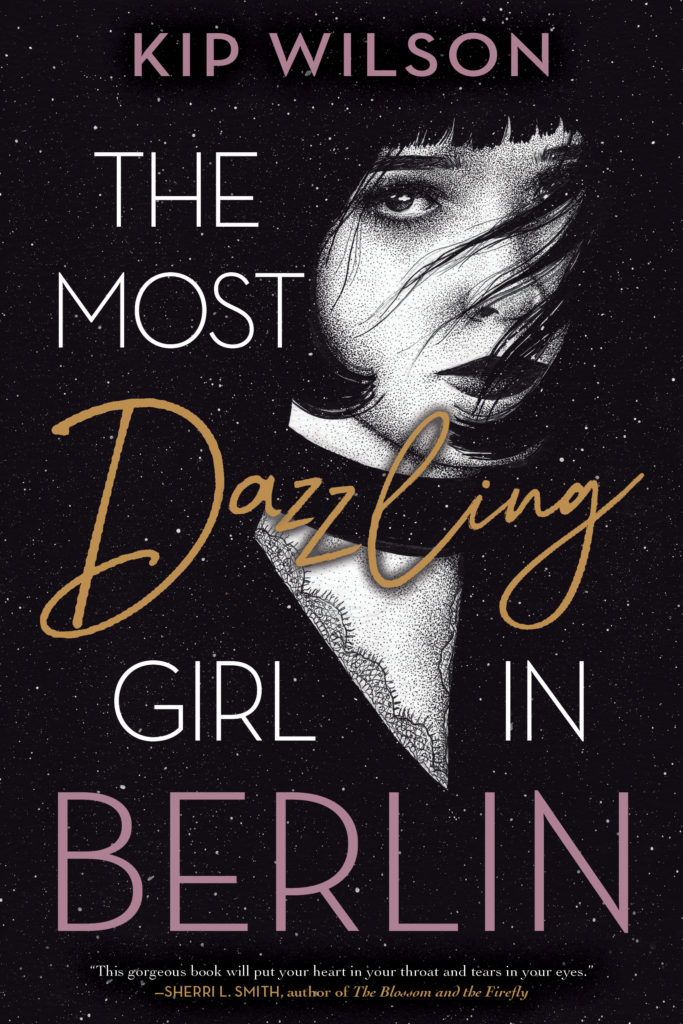 Both your novels, White Rose and The Most Dazzling Girl in Berlin are novels in verse. What do you think drew you to that medium and were there any novels in verse or poets that influenced you as a writer regarding style?
I actually used to write exclusively in prose, and have drafted about ten (unpublished) books. It was only after a conversation with a couple of verse novelists that I realized that verse might be the right format for White Rose. Once I started drafting it in verse, it just felt right to me—while prose had been a real struggle. Since then, everything else I've worked on has been in verse. Some of my greatest influences are Kwame Alexander, Padma Venkatraman, and Margarita Engle—I absolutely love all of their work.
What's a question you haven't been asked yet but wish you were asked (as well as the answer to that question)?
No one really asks me if I'll ever write a contemporary novel! And while I never say never, my response would be, "Probably not." I do love to read contemporary YA, but my voice and personal interests line up much more with stories from the past.
What advice might you have to give to other aspiring writers?
Definitely be open to trying different things! If I had kept working in prose only, I might not even be published today. And that goes for being open to different things in all aspects of writing—format, genre, age category etc. You never know when you'll stumble upon the magic.
Are there are other projects you are working on and at liberty to discuss?
I am working on some other projects, but unfortunately I can't talk about anything else yet (ah, publishing). Hopefully soon!
Finally, what LGBTQ+ books/authors would you recommend to the readers of Geeks OUT?
One of my absolute favorite authors is Anna-Marie McLemore. I swoon over everything they write, and I'm sure Geeks Out readers will too! Also, Last Night at the Telegraph Club by Malinda Lo is simply stunning. It's a National Book Award finalist this year, and it was everything I'd hoped for. I also love Nita Tyndall's work, and cannot wait for their next book (a historical set in Germany).