Blue Delliquanti lives in Minneapolis with a woman, a dog, and a cat. Since 2012, Blue has drawn and serialized the Prism Award-winning science fiction comic O Human Star at ohumanstar.com. Blue is also the co-creator of the graphic novel Meal (with Soleil Ho), published through Iron Circus Comics, and The 'Stan (with David Axe and Kevin Knodell), published through Dead Reckoning. They love cooking, riding on trains, and reading exciting updates about robots and outer space. You can find them online at @bluedelliquanti.
I had the opportunity to once again interview Blue, which you can read below.
First of all, welcome back to Geeks OUT! Could you tell us a little about yourself?
I'm a comic artist and writer based out of Minneapolis. From 2012 to 2020 I published an online comic called O Human Star, about an inventor who wakes up in a robot body 16 years after their untimely death (and I've been rerunning it at one page per day for the last year and a half). My other well-known work is a graphic novel named Meal – it's more of a realistic restaurant romance, but it's just as gay. I also teach comic classes at the Minneapolis College of Art and Design.
What can you tell us about your latest graphic novel, Across a Field of Starlight? And what can readers expect from the characters?
Across a Field of Starlight is a young adult space opera that just came out from Random House Graphic. It's about two teenagers from two very different spacefaring societies who had a chance encounter as kids, and who keep in touch surreptitiously as the galaxy around them gears up for a devastating war. Both Fassen and Lu are nonbinary, but the paths their lives take are very different – Fassen's training to be a soldier in a scrappy militaristic rebel force, and Lu is doing scientific research for a reclusive, peaceful space commune. It turns out that can make a huge difference in your concept of who you are and what you deserve!
Where did the inspiration for this story come from?
I'm personally very interested in the concept of utopia and post-scarcity societies, and how science fiction authors explore them. My favorite prose authors in that genre are Ursula K. Le Guin and Iain M. Banks, if that tells you anything. I also love the spectacle and visuals of the space operas we get in film and comics, but I'm often frustrated by the ideological stances put forward by the creators, or the lack of consideration for what it would be like to be queer in these worlds – or how queerness affects the world. That's what I set out to try and explore. Visually it was also an opportunity to explore an aesthetic I love very much when it comes to space stuff – the beat-up, brightly colored, 1970s look. That was a big departure from what I had done for O Human Star.
How did you get into comics and storytelling in the first place?
I got majorly interested in comics when I was in middle school. Originally I had thought about going into the field of animation, but as I learned about the amount of teamwork that goes into producing even the smallest bit of animation – and as I pored through everything I could find at my local comic store – I realized that with comics I could create entire worlds and stories on my own. It's still a lot of effort, since as a comic artist you are simultaneously a writer, a director, a camera operator, a costume designer, and performing a bunch of other creative tasks. But the medium fascinated me. And funnily enough, it's given me a chance to get closer to my childhood career aspirations, which were all based around outer space.
How would you describe the process of making a comic book?
My work is very character driven, so I will often sketch out characters, explore their potential, and get to know them way before I ever start writing their story. From there, I write an outline that lets me see the entire shape of the story and figure out the conflict and what I want the story to say as a whole. From there, it really depends on if this is a webcomic like OHS, where I'm serializing it page by page online, or if this is a graphic novel for a publisher like AAFOS. For OHS I was entirely on my own time, and I would draw a page completely before moving on to the next one – thumbnail, pencils, inks, colors, and lettering. I would do every step over the course of a week, queue the page on the site, and start all over again. It can't work like that for graphic novels, which has benefits and drawbacks. I would be working from a complete script and would complete a create step for the entire comic at once, such as pencilling the whole thing or coloring the whole thing. Naturally that also meant I could work on page 52 immediately after page 237 if I wanted, and I think that helps my artwork look more consistent. But once I send my files off to the publisher it's still another nine months or so before anyone reads it, so I miss that instant feedback I'd get from doing a webcomic.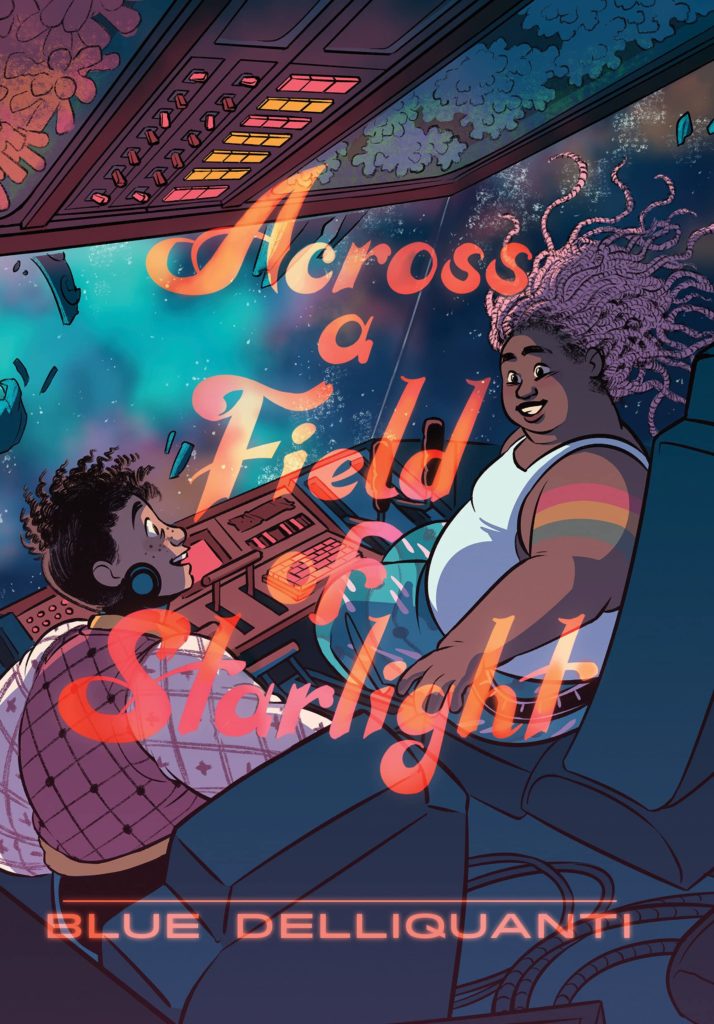 What are some of your favorite parts of writing/drawing comics? What do you find are the most difficult?
I would say I really enjoy thumbnailing – the small initial sketches where I figure out how to make panels fit on a page and what gives them the most impact. The inking stage can also be relaxing, because by that point I've already done the stages that take most of the brain power and I can throw on a movie or audiobook in the background as I put the final lines over my pencils. Coloring is still the biggest challenge for me – I'm really proud of how my colors turned out in AAFOS, but they took so much work to get right!
What's (another) question no one has asked you yet or that you wish was asked?
Hmm… I guess "what am I reading right now?" I always like hearing about what authors are reading for pleasure or reference or what have you. Right now I happen to be reading a nonfiction book about what childhood might have been like in the Paleolithic – Growing Up In The Ice Age by April Nowell. I'm alternating that with the manga Golden Kamuy by Satoru Noda, which… I've never read anything that attempts what it's attempting. I can't help but admire how outrageous, absurdly violent, and unironically homoerotic it is. It's a blast.
What advice might you have to give to aspiring graphic novelists (both writers and artists)?
Just start drawing and creating your own stories – challenge yourself to draw a short, complete comic so that you get experience planning out and structuring a story beginning to end. Try developing hobbies other than just drawing – it's a labor-intensive and isolating job sometimes, so find something that lets you socialize and think about things that aren't just comics. Your other interests can also influence your creative work in ways that will surprise you!
Are there any new projects you are currently working on or project ideas you are currently nursing and are at liberty to speak about?
I'm currently working on a new comic that I plan to debut in the ShortBox Comics Fair this fall. It'll be quite different from Across A Field of Starlight in that it's contemporary fiction and very much for adults, but I'm pretty excited to share it with everyone.
Finally, what LGBTQ+ books/comics would you recommend to the readers of Geeks OUT?
So many great queer comics of all genres are being made right now, especially by people I know! I would recommend the works of Otava Heikkilä and Pseudonym Jones – they have such distinct voices and they're really exploring what the medium of comics can do. Recent releases I recommend include Artie and the Wolf Moon by Olivia Stephens and Displacement by Kiku Hughes, which I think both accomplish that thing I mentioned earlier of exploring the impact of queerness on particular subjects or topics, albeit in very different ways! It really goes to show that there is no LGBTQ+ "genre" – more of a lens you can view everything through.