"Sereno," by superstar queer creator, Luciano Vecchio!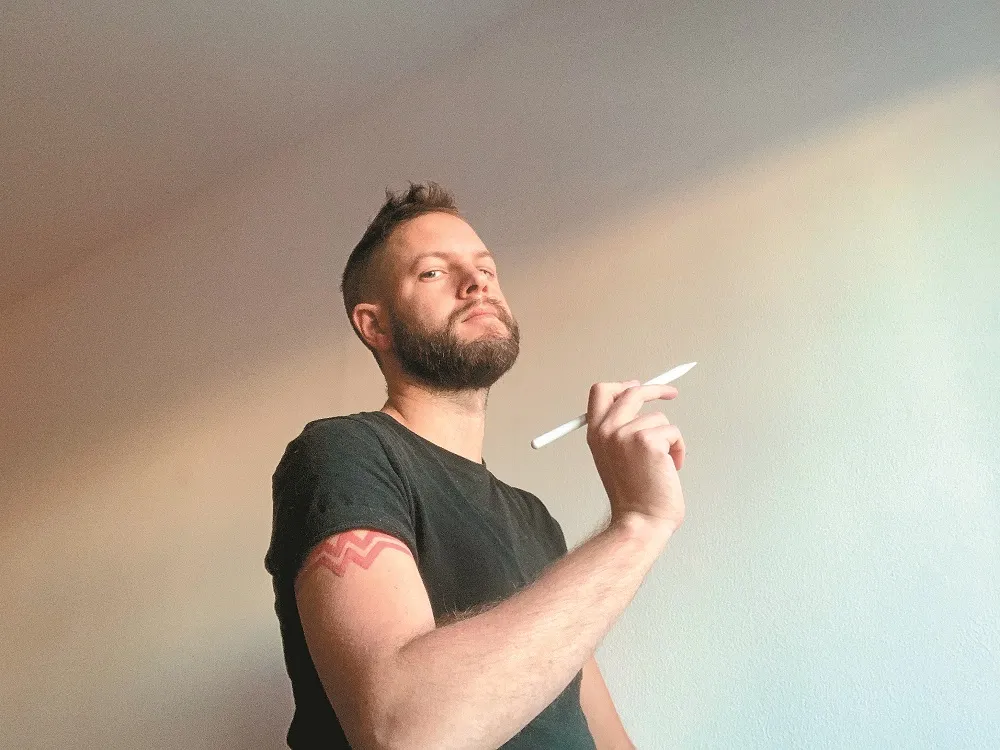 Shelbyville, KY — October 3, 2022 — CEX Publishing is proud to announce the introduction of the next great superhero: SERENO! Written and drawn by Argentinean artist Luciano Vecchio, the superstar talent known for his work on Ironheart, Champions, Wiccan & Hulkling, Edge of the Spider-Verse, and Iceman for Marvel Comics and DC Pride, Teen Justice, and Super Sons for DC Comics. SERENO #1 marks the first time the series has been translated into English for an American audience.
SERENO #1 introduces readers to the city of New Teia, where magic and science intertwine by night, and its guardian SERENO! SERENO, the Mystic Master of Light, must defend New Teia from an evil conspiracy set on transforming the city. SERENO must battle an avatar of Paranoia, a shepherd of Nightmares, and a Cult of Hate all while resisting his attraction to the super cat burglar Rufián.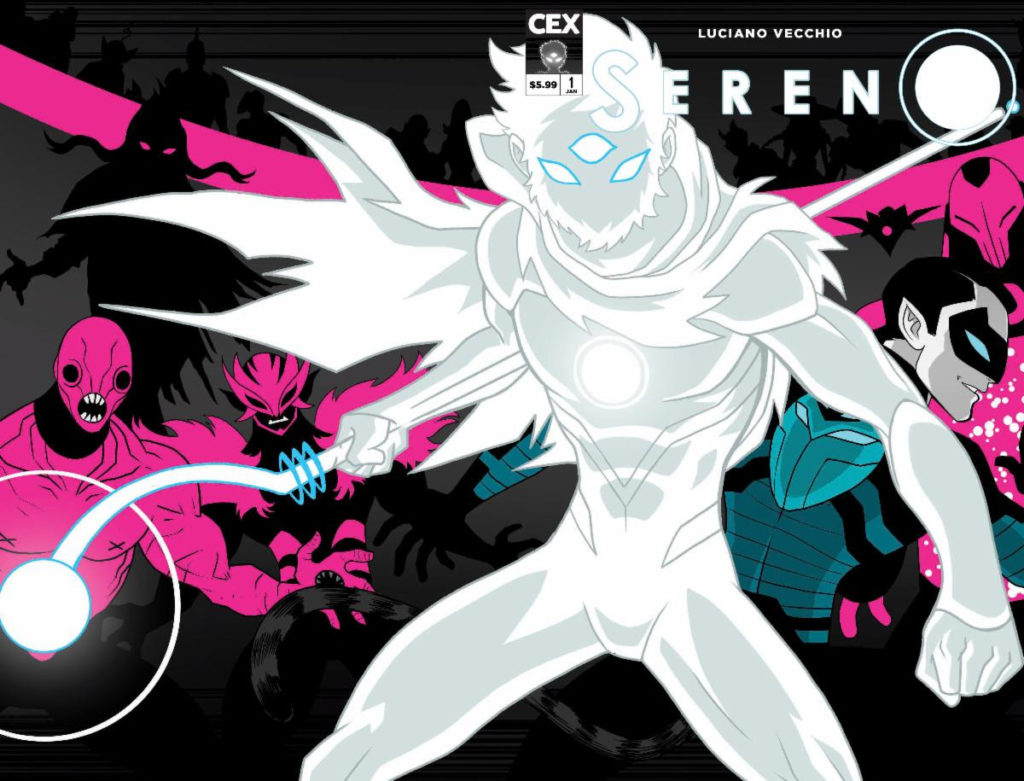 "SERENO holds a great importance for me, it is the work that made me find my own voice as an author beyond merely drawing for other's stories," Vecchio said. "This is my answer not just to who MY Superhero is as a queer creator, but also to what the Superhero narrative genre as a whole and as Modern Myth means for me, and what I mean for it in turn."
SERENO is a three-issue limited series with a double-sized first issue. Attendees of New York Comic Con will have the opportunity to get an advanced look at SERENO as Vecchio will be appearing at the show, where he will have copies of a special Ashcan version of issue 1 printed specifically for the show.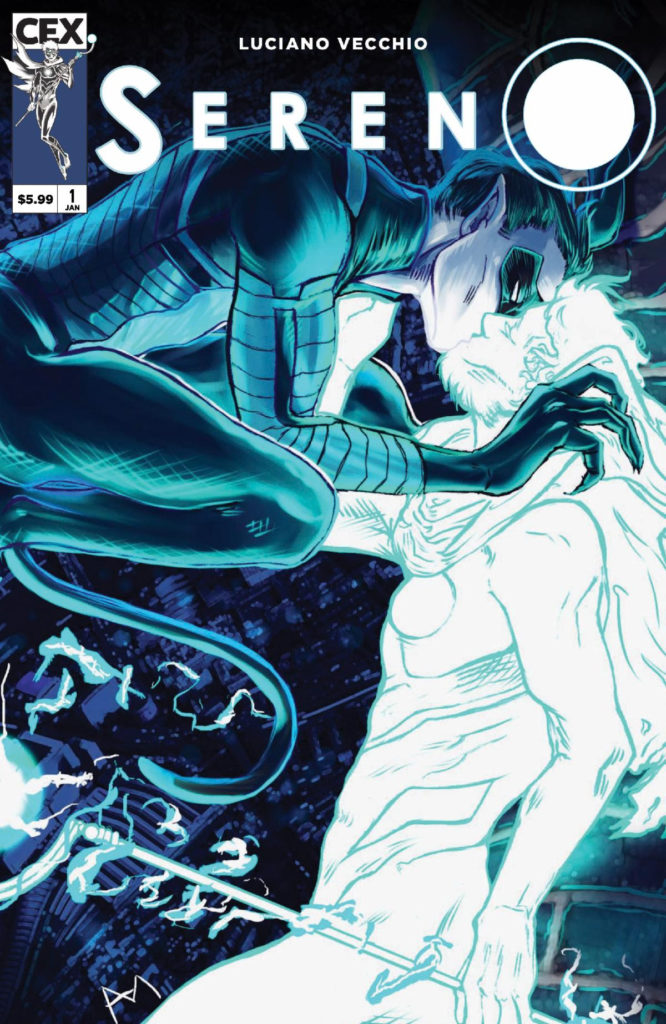 "I was already familiar with Luciano's incredible work, but little did I know that his most beautiful and moving project had only been seen outside of the USA. SERENO blew me away with its fresh superhero character and a mind-bending world all wrapped up in a personal and intimate story." Andy Schmidt, Publisher of CEX Publishing. "It's like the best Spider-Man stories but with a refreshing new world and higher stakes. I can't wait for audiences to read it!"
The SERENO #1 Ashcan is available exclusively at Luciano Vecchio's table at NYCC (Table C4 in Artist Alley). Copies of this limited edition are priced at $10. New York Comic Con takes place October 6-9, 2022, for more information including how to buy tickets, visit newyorkcomiccon.com.
Luciano will be appearing as a guest on the following NYCC panels this week:
Visual Storytelling Basics for Comic Books
Thursday, October 6, 2022 • 3:15 PM – 4:15 PM
Room 406.1
Friday, October 7, 2022 • 5:00 PM – 6:00 PM
Room 1C03
Sunday, October 9, 2022 • 12:00 PM – 1:00 PM
Room 408
SERENO #1 will feature five covers from Luciano Vecchio and Argentinean digital painter Agustina Manso (Tactile Entertainment, Wacom, Celsys/Graphixly, Dogitia) and will be included as part of the November 2022 Diamond and Lunar Distribution catalogs, for more information, visit cexpublishing.com.
Hope you check it out!
-Chris
CEX PUBLISHING IS PROUD TO INTRODUCE SERENO FROM LUCIANO VECCHIO