Ashley Herring Blake is an award-winning author and teacher. She holds a Master's degree in teaching and loves coffee, arranging her books by color, and cold weather. She is the author of the young adult novels Suffer Love, How to Make a Wish, and Girl Made of Stars (Houghton Mifflin Harcourt), and the middle-grade novels Ivy Aberdeen's Letter to the World and The Mighty Heart of Sunny St. James. Ivy Aberdeen's Letter to the World was a Stonewall Honor Book, as well as a Kirkus, School Library Journal, NYPL, and NPR Best Book of 2018. Her YA novel Girl Made of Stars was a Lambda Literary Award finalist. She's also the author of the adult romance novel Delilah Green Doesn't Care, and a co-editor on the young adult romance anthology Fools in Love.
I had the opportunity to interview Ashley, which you can read below.
First of all, welcome back to Geeks OUT! How have you been and could you tell us a little about yourself for readers who are new to you?
I'm Ashley Herring Blake and I'm a romance author! I've also written young adult and middle-grade novels, and I'm a teacher in coastal Georgia.
What can you tell us about your latest book, Astrid Parker Doesn't Fail? What was the inspiration for this story? 
Astrid Parker is about a perfectionist interior designer who lands an opportunity to renovate an inn that's being featured on an HGTV show, and hopes this will finally prove to everyone—herself, her ex, her controlling mother—that she's a success. Trouble is, she doesn't expect to clash with her lead carpenter, the disaster that is Jordan Everwood, and she certainly doesn't expect to catch feelings for that lead carpenter. The inspiration came from a few different places. As it's the second book in a loosely connected series, a bit of Astrid's story was decided in the first book (Delilah Green Doesn't Care), but I really wanted to write a story about a person who is so intent on not failing that she inevitably does. Also, this is a later-in-life queer awakening story, which is very similar to my own, so it was very important to me to write this story.
As a writer, what drew you to the art of storytelling, specifically romance?
I've always loved romance, so when I was trying to decide what kind of adult novel I wanted to write, romance was a natural choice. I also just love that—aside from the complexities that go into writing any novel well—my one goal in a romance is really to get two people together! It's a wonderful and glorious goal!
In addition to adult fiction, you've also written for young adult and middle-grade audiences as well. What would you say is the personal appeal of writing for all these various age ranges?
I would say that I have a very different purpose for each age group. I started my publishing career in young adult, and at the time, those were the stories I was reading and connecting with. I wanted to contribute to the category, but as I gained more self-awareness, I also wanted to write queer stories for teens I knew needed them. This goes double for middle grade, as there were even fewer queer MG stories—there are so many now, which is a beautiful thing to see!—and I know for a fact that if I had had queer middle-grade stories as an actual middle grader, they would've changed my life. With adult, I was ready to write stories that had characters who were dealing with similar things as I am now. And again, I wanted more queer romance! So I wrote some.
Growing up, were there any stories in which you felt touched by/ or reflected, in terms of personal identity? If not or if so, how do you think this personally affected you as a writer?
Honestly, I loved Judy Blume and Mary Downing Hahn, but there isn't one book or one writer that I look at and say "That one. That made me want to be a writer/made me love reading." I loved so many books, but again, I think at the time I was really searching for stories that either didn't exist yet, or that I didn't have access to, and I just didn't know it yet.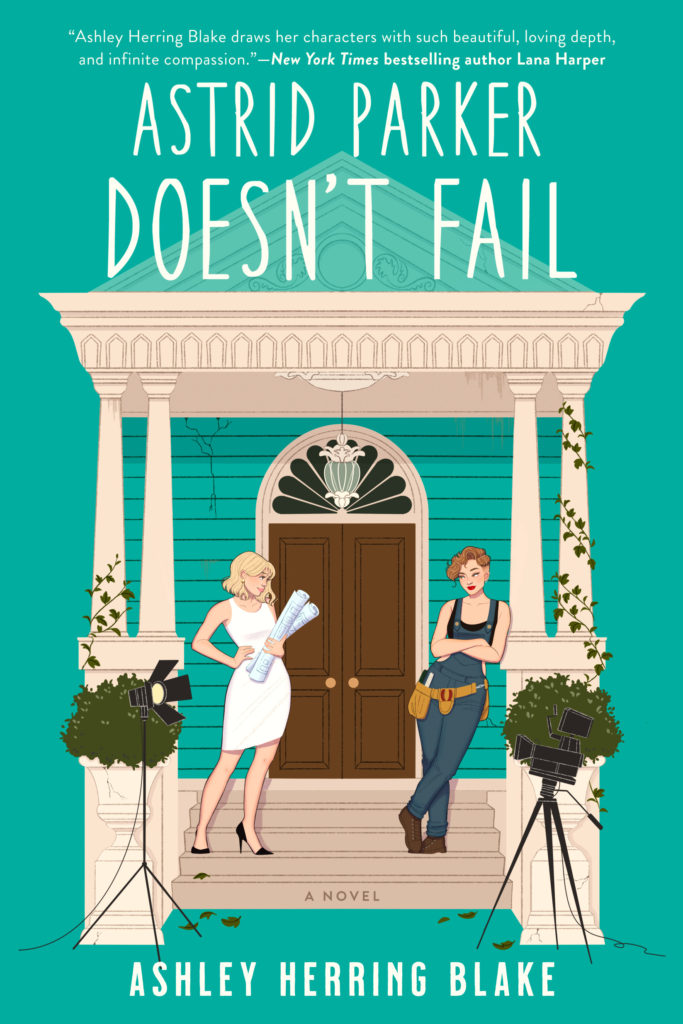 As a writer, who or what would you say are some of your greatest creative influences and/or sources of inspiration in general?
I can name some classic queer writers here—the letters of Virginia Woolf and Vita Sackville-West are particularly compelling to me—but I think my biggest sources of inspiration are my contemporaries and peers. Writers like Talia Hibbert, Meryl Wilsner, Kiley Reid, Lauren Groff, Bolu Babalola—they are my true inspiration.
What are some of your favorite elements of writing? What do you consider some of the most frustrating and/or difficult?
I love the planning stages, love those first sparks of ideas. I used to really hate drafting, but now I actually love it. Revising and drafting have sort of flipped positions, and now drafting is my favored stage, with revising coming up last.
Aside from writing, what are some things you would want others to know about you?
I'm a bit of a planner nerd. I decorate my planner each week, like a little ritual that gets me ready for the week. I play guitar and sing—used to semi-professionally as well! I tend toward melancholy music and love rain.
What advice might you have to give for aspiring writers?
Keep writing. That's what's going to make you a better writer. Focus on your words, because at the end of the day, that's all you can control. Next, find your people. Writers can be a self-deprecating and solitary bunch, so we need a crew to hold us up. It's also a very…strange profession. Publishing has a lot of ups and downs, and creating has its own share of challenges. Find people who understand!
Are there any other projects you are working on and at liberty to speak about?
I've finished the first draft of the third book in the Bright Falls series, IRIS KELLY DOESN'T DATE, and I'm in the first stages of a queer holiday romance, MAKE THE SEASON BRIGHT.
Finally, what LGBTQ+ books/authors would you recommend to the readers of Geeks OUT?
Meryl Wilsner, Talia Hibbert, Courtney Kae, Adrianna Herrera, and Alison Cochrun.
---
Header Photo Credit Craig Pope