NINA LACOUR is the Michael L. Printz award-winning and nationally bestselling author of Watch Over Me, We Are Okay, Hold Still, and Everything Leads to You. She hosts the podcast Keeping a Notebook and teaches for Hamline University's MFA in writing for Children and Young Adults program. A former indie bookseller and high school English teacher, she lives with her family in San Francisco.
I had the opportunity to interview Nina, which you can read below.
First of all, welcome to Geeks OUT! Could you tell us a bit about yourself?
Thank you so much for having me! I am a writer living in San Francisco with my wife and our daughter. I write for all ages. I got my start with YA literature, mostly writing about queer teens and grief and friendship and love. I also have a picture book called Mama and Mommy and Me in the Middle about a little girl who misses her mommy for a week while she's away on a work trip. Yerba Buena is my first novel for adults, and I'm so excited that it's out in the world!
What can you tell us about your latest book, Yerba Buena? What was the inspiration for this book?
Yerba Buena is a love story nestled within two coming-into-adulthood stories. We follow Sara and Emilie, women from opposite ends of California, grappling with the wounds of their teen years as they decide what they want and need from their lives. The inspiration came from so many aspects of my life: California, where I've always lived; my relationship with my wife and how we've grown so much together over the years; experiences on the periphery of drug addiction, and how terrible it is to stand by, unable to do anything; complicated family dynamics; my grandparents' journey to Los Angeles from New Orleans as part of the Great Migration…. It's a book with so much of my life in it—but heavily fictionalized, of course!
As a writer, when and where did you find your love for storytelling? Were there any stories or authors that inspired you as a writer coming into your own creativity?
Absolutely! I read voraciously as a kid and college student and those books and authors shaped me. When I was in high school, my dad introduced me to the collected stories of Raymond Carver, and that book was so influential as I was figuring out what kind of stories I wanted to tell, and how to tell them. His stories are very much of their time and problematic in a myriad of ways now, but there's a lot to admire. I was drawn to how much space left for the reader, his quiet moments, his understated emotion. And in college, I took a Virginia Woolf class that blew my mind. I love how actively Woolf explores consciousness—how her characters are working so hard to make sense of their thoughts and experiences.
As a prolific young adult writer, what drew you specifically to the realm of young adult fiction?
I started writing YA when I took an adolescent fiction class in grad school at Mills College. I had an assignment to write a YA chapter and it came pouring out of me in a new way. Writing is usually pretty arduous for me, and this felt so different. I was in my early twenties then and that proximity to my own teen years helped me a lot. I was close enough to remember in vivid detail and old enough to have the distance I needed to tell a good story. That first assignment ended up turning into my thesis and then my first novel, Hold Still. Our teen years are so formative, contain so many first experiences, and are endlessly fascinating to me from the standpoint of storytelling.
How would you describe your writing process? What do you do to help yourself as a writer? Any tips to spark or help creativity?
I consider myself to be a pretty slow writer. My strategy is to write some words on most days. That's how I'm able to stay connected to my story even when I'm not inspired to write for long stretches of time. I've also grown a lot more forgiving of myself when I have writing days that don't yield anything; I've learned that I need those days just as much as the more prolific ones. Those are the days when I'm working things out, even if I don't feel it at the time. I have a lot of tips–in fact, I have an online class called The Slow Novel Lab full of exercises and mindset strategies and thoughts on crafting novels! I've been a teacher as well as a writer for almost twenty years, and I love examining how creativity works. One of my favorite tips is to always leave yourself something for the next writing session–maybe a paragraph to read over and improve, or a line of dialogue from a scene you plan to write, or some musings on a theme you're exploring. It doesn't really matter what it is as long as it acts as an invitation to get back into your story.
What would you say are some of your favorite craft elements to work on? What are some of the hardest?
I absolutely love atmosphere and mood and tension. These are all somewhat mysterious, difficult-to-pin-down elements, which might be why I'm so drawn to them. I love a mood piece. Often the first draft of one of my scenes will be all mood and atmosphere and tension, without much else going on. And then when I figure out the plot I have to work to make the scene do what it needs to in order to advance the story without losing the feeling of that early draft. I love that challenge, which often involves making better, deeper use of the images and lines of dialogue I already have. It's such an intuitive, mysterious process.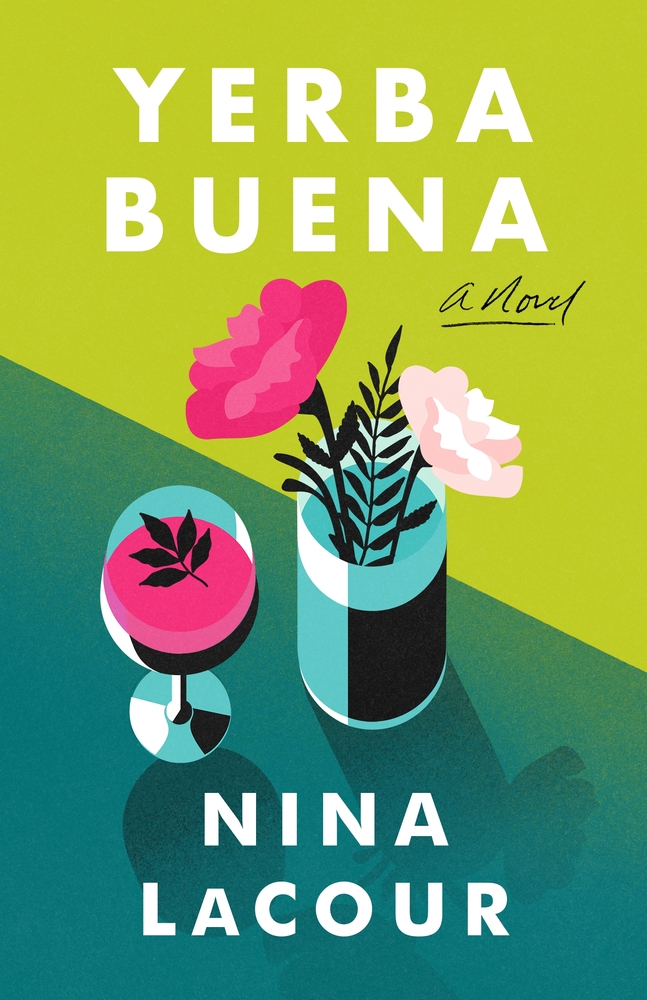 What's a question you haven't been asked yet but wish you were asked (as well as the answer to that question)?
Do you play the ukulele? Yes, I do! I play it very badly but I really love it. I only started playing a couple years ago and I'm not at all consistent. In most areas of my life, I care a lot about doing things well, doing them right, which is something I'm trying to let go of a little bit. Playing the ukulele gives me the opportunity to be a beginner, to do something purely for the challenge and the fun of it, to be bad at something and keep doing it anyway. It's great for my creativity and my mood and I enjoy it very much.
Are there any other projects or ideas you're sitting on and at liberty to speak about?
I'm working on several projects right now, for all different ages and in various stages of the writing and publication process. I'm currently really excited about a chapter book series that's coming from Chronicle Books called The Apartment House on Poppy Hill. It's about a nine-year-old girl named Ella who lives in a five-unit apartment building on a fictional San Francisco hill. She is the only kid in the building and it falls on her to keep all her quirky neighbors together. It's fun and light and queer and has been a delight to work on. It's being illustrated by Joana Avilez whose work I love. I'm also in the drafting stage of my next adult novel.
What advice might you have to give to aspiring writers?
To trust in your own way of experiencing the world, and to be true to that on the page. It's how there can be so many stories about the same things and yet no two are the same. Often we worry that what we're doing isn't new or different enough, but really it's the way we tell it–the details we focus on, the language we use, the characters we create–that set our stories apart.
What LGBTQIA+ books/authors would you recommend to the readers of Geeks OUT?
My friend Eliot Schrefer has a wonderful new non-fiction book called Queer Ducks and Other Animals: The Natural World of Animal Sexuality. It's fascinating, funny, and illuminating. As far as novels go, some recent favorites are Michelle Hart's We Do What We Do in the Dark and Bryan Washington's Memorial. Both are so gorgeous and moving.
---
Header Photo Credit Kristyn Stroble