Will Betke-Brunswick is a cartoonist and a recent graduate of the California College of the Arts MFA in Comics program. Will's work has appeared in the new print edition of Trans Bodies, Trans Selves; How to Wait: An Anthology of Transition; and the websites INTO and Autostraddle. A former high school math teacher, Will lives in Boulder, Colorado.
I had the opportunity to interview Will, which you can read below.
First of all, welcome to Geeks OUT! Could you tell us a little about yourself?
Hi! Thank you for this opportunity. I'm a cartoonist living with my partner and our chihuahua in Colorado. A Pros and Cons List for Strong Feelings is my debut book. I graduated from California College of the Arts MFA in Comics program and I share my comics online and at lots of zine fests.
What could you tell us about your new book, A Pros and Cons List for Strong Feelings? What inspired the project?
A Pros and Cons List for Strong Feelings is a graphic memoir that takes place in 2009, when I was a sophomore in college and my mom was dying. I was motivated to chronicle this time in my life, to celebrate my mom, and to explore our family's quirky dynamics. I drew the characters as penguins originally because it was too hard emotionally to draw my mom sick and dead as a human, but then found that my penguins morphed into their own distinct characters.
How would you describe your creative process? What are some of your favorite/most challenging parts for you?
I sketch out my comics using pens in a one subject college ruled notebook. I use pens so I can't erase anything at this stage, and I do a lot of crossing out and rewriting speech bubbles. I have used one subject college-ruled notebooks for everything since high school. In college, I hand-wrote all my papers before typing them, and over time these notebooks have contained so many of my ideas and dreams, and doodles. When I'm drawing ideas, I don't want them to be precious or neat or tidy. This is the most fun and creative part of the process for me, and I draw either at the library (I have a specific table I call the inspiration station) or on my couch. After this initial stage, I work digitally on my iPad, usually drawing at my kitchen table. The hardest part for me is drawing panel borders, I don't like drawing lots of straight lines!
As a creator, who or what would you say are some of your greatest creative influences and/or sources of inspiration?
My greatest creative influences are Lynda Barry and Nicole J Georges. Their work inspires me to accept my own work and myself and to keep drawing and stop thinking about what or how I am drawing. They also both draw lots of creatures and animals, which I love to draw as well.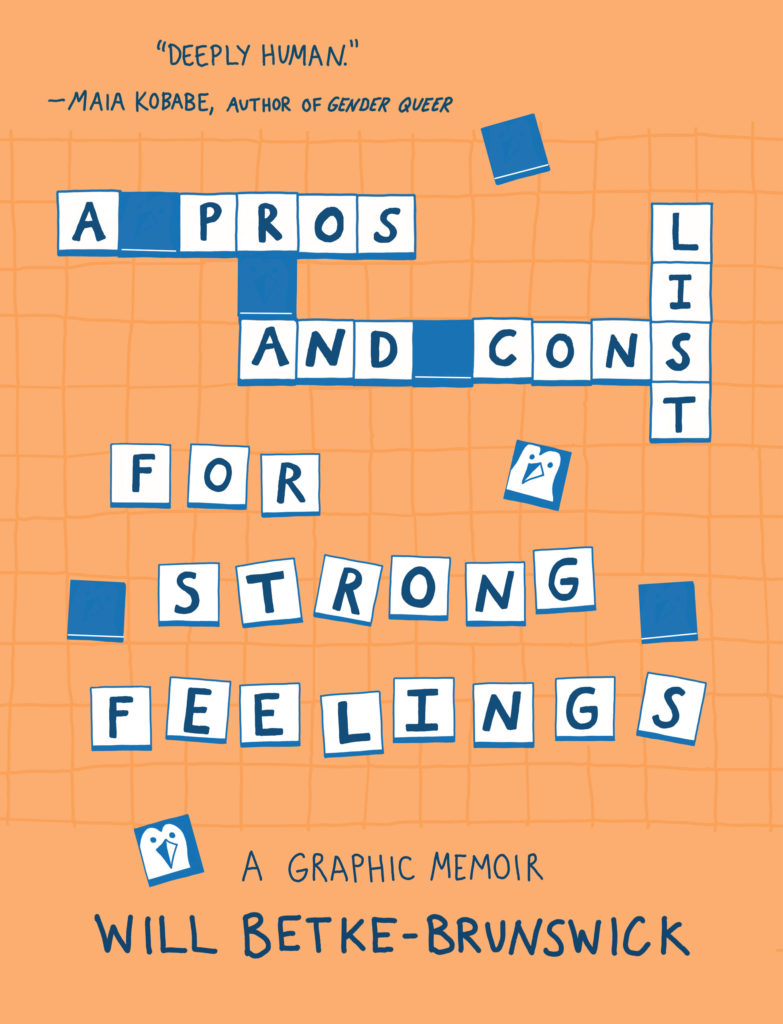 As an author, when and where you say you first found your interest in storytelling? And what specifically you to comics?
I started making comics to process the world around me and inside me. Comics can go in multiple directions at once, with text, images, arrows, things inside and outside the panel borders, speech bubbles, thought bubbles, narration, flowcharts, emanata, and page layout. There are multiple methods to communicate emotions, time, actions, reactions, emptiness, jokes, and anything I see or feel or experience, or dream. I appreciate the freedom and expansiveness of comics.
Aside from writing/illustrating, what are some things you would want others to know about you?
I love jogging. I am part of a running club with the motto, "All Speeds, All Distances!"
What's a question you haven't been asked yet but wish you were (and the answer to that question)?
I wish someone would ask me, "Hey, will you make a precalculus comic series?" I have been wanting the energy to make a whole series (I've only done one on logarithms) but external motivation would be helpful. If I knew someone was really excited to read it, I would be thrilled to make it for them. I taught high school precalculus for 5 years and have tutored it for 5 years, so I have a lot of thoughts about precalculus.
What advice would you give to other aspiring creators?
You can make whatever social media boundaries you want or not use it at all. There are other ways to share our comics, and let's find and use whatever works for us!
Are there any projects you are working on or thinking about that you are able to discuss?
I am brainstorming my next book and currently working on a zine about my grief and depression and another zine of gay vegan love comics. I also have a weekly diary comic on my Patreon.
Finally, what LGBTQIA+ books/authors would you recommend to the readers of Geeks OUT?
I recommend comics by Nicole J Georges, Lawrence Lindell, Emma Hunsinger, Ajuan Mance, and Sharon De La Cruz!!!