Hope Larson is the author of All Summer Long, which was a Kirkus Reviews Best Book of 2018 and an Eisner Award Nominee, as well as the recently published sequel, All Together Now. She also adapted and illustrated A Wrinkle in Time: The Graphic Novel, which spent forty-four weeks on the New York Times bestseller list and for which she won an Eisner Award. She is additionally the author and illustrator of Salamander Dream, Gray Horses, Chiggers, and Mercury, and the author of Compass South and Knife's Edge, both illustrated by Rebecca Mock.
Rebecca Mock is an illustrator and comics artist. They illustrated the graphic novels Compass South and Knife's Edge, both written by Hope Larson. Their work has also appeared in various publications, including the New York Times and The New Yorker. They are the co-organizer of the Hana Doki Kira anthology.
I had the opportunity to interview Hope and Rebecca, which you can read below.
First of all, welcome to Geeks OUT! Could you tell us a little about yourselves?
HL: I've been a cartoonist for nearly 20 years. I've lived in multiple cities and countries, but currently, I reside in my hometown of Asheville, NC, with my husband and our 3-year-old.
RM: I'm an illustrator & comic book artist living in NYC. I've made 3 graphic novels with Hope including Compass South & Knife's Edge, and Salt Magic, all for which she wrote and I drew. Additionally, I've worked in games, TV, editorial, and branding.
How did you both get into comics, and what drew you to the medium specifically?
HL: I fell in love with comics when I was 8 and my family moved to France for a year. My dad is a professor and he was on sabbatical, translating a book. I didn't know any French when we moved over, so my parents bought me French comics to read, to help my language skills. Reading classic series like Tintin and Asterix were how I got into adventure comics like Compass South and Knife's Edge, too. After comic back to the US I didn't read comics again for a while–superhero comics were all I could find, and they didn't appeal–but when I was in high school, I discovered manga, and they completely blew my mind.
As for how I ended up making comics myself, I was always writing and drawing, so it felt like a natural extension of what I'd been doing all my life. Visual storytelling is my jam.
RM: For me it was a combination of Sunday comic strips and Archie comic digests–those books they sold in grocery stores? I read as many of those as I could. Comics were fun to read and re-read, unlike many of the books that I had access to and was required to read for school. From Archies, I migrated to manga, which hit its first US boom in the early aughts, when I was in middle school. It was an emotional time, and again comics filled a void where prose books didn't–manga in particular was energetic, outlandish, dramatic, racy–and chiefly, very easy to consume.
I was also always a good drawer, and part of the reason why I stayed so passionate about art throughout my childhood and teen years was a desire to reproduce the cartoons and comics I loved so much. Comics is a medium that invites conversation–it's easy to pick up some basic tools and start making your own comics. From an early age, I wanted to create stories that would inspire others to make comics too.
As a writer-illustrator team, you've worked on a number of comics together, including Compass South and Salt Magic. How did the two of you meet and come to work together?
HL: We were connected by a friend of Rebecca's on Twitter! And the rest is history.
RM: That's right. I was a big fan of Hope's work, so when I heard from my friend that she was looking for an artist for a new book I sent my little portfolio .PDF over. We got started on the pitch for Compass South quickly after that.
What can you tell us about one of your most recent Eisner-award-winning work, Salt Magic Where did the inspiration for this story come from?
HL: For me, it was one of those stories that shows up like a gift from the muse. I wrote the original outline in one night, which isn't the norm for me, and although it did change throughout the process of making the book, the core of the book was there from that first night. I was going through a rough time in my personal life, dealing with the aftermath of a divorce and a traumatic failed relationship, struggling with my career, and wondering if I would ever get to have a child or a family. Wondering what I really wanted out of life. I took all of that fear and anguish and reframed it as a fantasy middle-grade story. I have to stress, of course, that this is just the stuff that planted the seed for the story, and the book is its own weird, magical flower. Vonceil is her own person and has her own journey, and so much of that was built by Rebecca through their work.
RM: I think we'd just wrapped up Knife's Edge when Hope sent me the first outline for Salt Magic, and it definitely had that feel of something magically sprung from a burst of inspiration. It captivated me right away, and I immediately had this clear vision for the artwork–lots of softness, beauty, ornamentation, with plenty of sinister shadows and exciting action. It had all these elements that matched with my own sensibilities–historical detail, unique environments and side characters, and a theme of feminine power. It was different from anything I'd read before, which was so enticing as an illustrator, giving me so much to start from scratch with.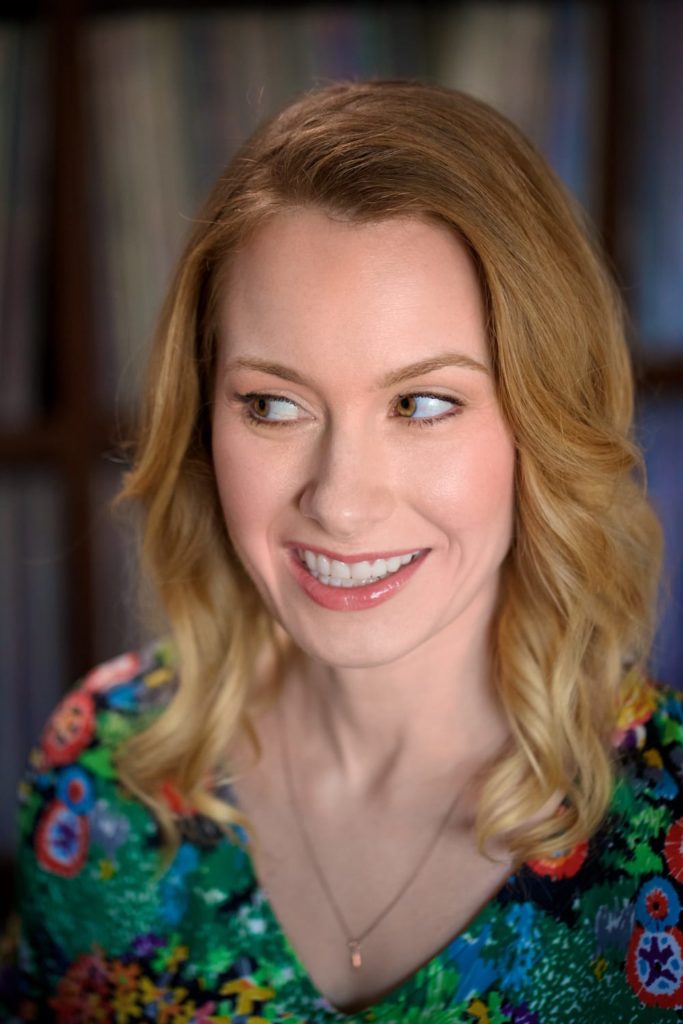 Reading the book, I found myself wondering if the main character of Salt Magic was coded as being aspec (i.e. aromantic and/or asexual) due to her lack of interest in romance. Would you say there's any weight behind this head cannon?
HL: That's a totally valid read. I didn't sit down intending to write a story about an aromantic character, but there's nothing in the book to suggest that Vonceil has any interest in romance. I'm trying to avoid spoiling the ending completely, but we see this character at the end of her life, and while we don't learn anything about her experiences between age 12, when we met her, and old age, it's plausible that she was never partnered with anyone. She cares very deeply about her family, and she longs for adventure, and those are the main things we know about her.
RM: I'm on the ace spectrum, so I likely imbued both Vonciel and her uncle Dell with a bit of that energy. It was part of why I connected strongly with the story–that feeling of observing romance happening for others, and feeling a confusing distance from it. I remember discussing with Hope early on that there's big queer energy to Vonciel's fascination with Greda too. The point of her character's journey is that she wants her future to be her choice, not just following the patterns she sees others follow. We don't see what she does once the story ends, but we know she led a full life and feels satisfied. So whatever you imagine for her, is as valid as anything else.
Growing up, were there any books/media that inspired you as a creative and/or that you felt yourself personally reflected in?
HL: Madeleine L'Engle's books, Diana Wynne Jones's books, Lloyd Alexander's books. I was a big fantasy kid. For comics, Ranma ½, the adventure comics named about, Ghost World, Blankets. I think I'm flubbing this answer pretty badly, but I have Covid right now, so I'm going to blame it on brain fog.
RM: So much inspired me–I loved stories like Anne of Green Gables and The Secret Garden, for the heroines who were fiercely independent. I liked historical adventure for its distance from my own average life, and how that distance helped me connect with characters who felt out of place in their own time. I was obsessed with any comics that made me laugh–strips and Archie, as mentioned, and I loved Ranma ½ as well. So much manga–I would read everything in the store, then go online and find scanlations of manga that weren't published in the US. Comics that had good slapstick or action stuck with me much more than comics that were more dialogue-focused. I watched a lot of cartoons and shows too–weird segway but I have been rewatching MASH, a show I was obsessed with as a teen. It may seem odd, but I guess I identified with those characters who were really goofy and strange, like me.
What are some of your favorite elements of writing/drawing? What do you consider some of the most frustrating and/or difficult?
HL: For writing, I love outlining, and I love editing. The very beginning and the very end. I enjoy the rest, too, but I'm most delighted by the spark of inspiration, when I'm discovering what the story's about, and the mechanical process of fixing the parts that are broken. For drawing, I like inking the best.
The most frustrating part of writing is the first draft. Absolute hell! For drawing, it's when I'm in the middle of the book and it feels like there's no end in sight.
RM: I love research! There's a lot about the beginning phase of building a story that I love, but I particularly relish gathering research materials and learning all about every aspect of whatever I'm writing or drawing. That's probably something borne from drawing so many historical fiction books–there is so much to learn and draw inspiration from!
Every phase of the art is frustrating, with small rewards–thumbnailing each page takes full concentration, but goes fast and can be easily re-done. Sketch and inking and coloring are all endless, especially towards the end when your brain already feels done with the story, but you know there's plenty of work ahead before you can celebrate.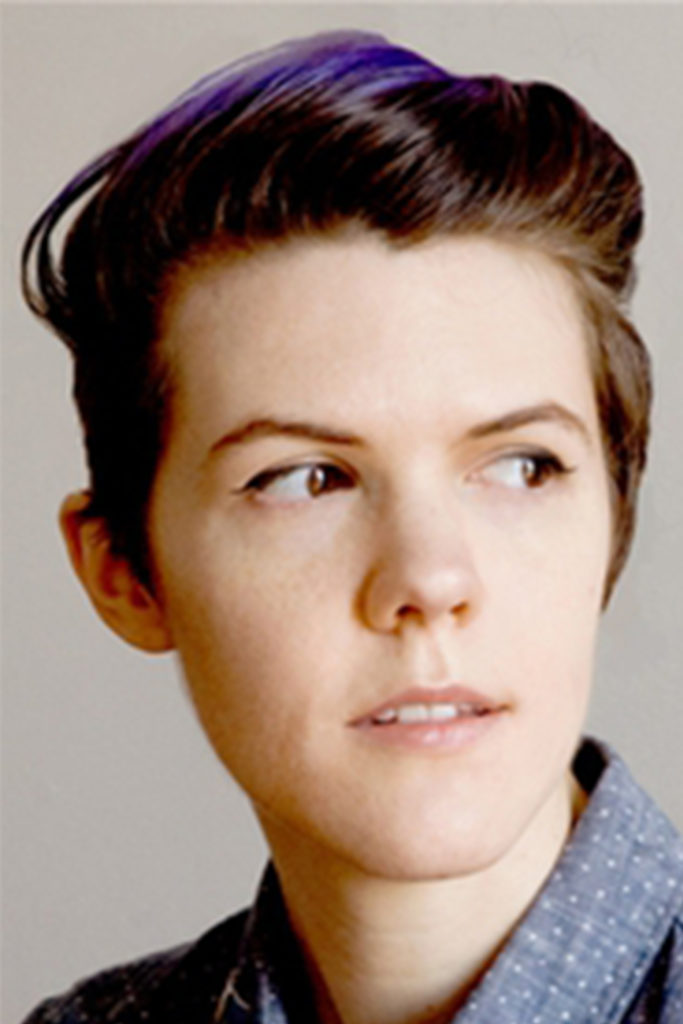 What advice might you have to give for aspiring writers/illustrators? Any specific advice for those who only draw or only write comics?
HL: Writers, even non-drawing writers, should attempt some thumbnails or lettered stick-figure comics from their scripts. It really helps you get a sense for what will fit on the page in a way that's hard to grasp if you don't try it yourself. I still get this wrong all the time; it's very hard stuff. Another suggestion is to read a bit about cinematography and try to think in shots, and in three dimensions. If the characters were in a room, how would they move around the space in a scene? I try to give an idea of this when I'm writing scripts, especially scripts for someone else to draw. If it isn't working the artist can change it, but it's much easier to go into drawing with even a rough stab at how the scene should play out. And yes, I know, comics and movies aren't the same, but a lot of the concepts do cross over to an extent.
RM: If you feel more confident drawing than writing, I suggest trying your hand at writing some prose. It can be short scenes, or rambling epics, or fanfiction, or anything that holds your interest. Give yourself a break from thinking about the art, and let yourself have fun with a fresh challenge. If you have a story you want to turn into a comic, but aren't sure how to start, I suggest choosing a short scene, something that might only take a paragraph to write, and turning that into a comic that's a few pages long. This way you don't feel overwhelmed, and you can start practicing the process–thumbnail the scene, sketch & ink & letter, add color, even try printing it as a small booklet and see how it feels to hold a comic you've made in your hands.
Are there any other projects you are working on and at liberty to speak about?
HL: I'm working on the art for Be That Way, a YA hybrid book that should be out next year from Holiday House. It's a diary-format book that tells the story of one complicated year in a teenage girl's life, through prose, illustration, and comics. After that, I'll be swinging back to self-illustrated comics, but nothing's been announced yet.
RM: My newest comic, a slightly-adult adventure comedy called Die Horny, is up for preorder at Bulgilhan Press and will debut at Small Press Expo in September! It's quite different from the books I've done with Hope. The title makes it sound more raunchy than it actually is–it's about a couple of goofy lovebirds on their honeymoon in a humans-and-monsters post-apocalypse kind of world. Beyond that, I'm in the beginning stages of a new graphic novel for kids about a ballet summer camp–a story about being young and creative, and finding friendship in a competitive environment.
Finally, what books/authors would you recommend to the readers of Geeks OUT?
HL: For middle-grade comics, I really enjoyed Picture Day by Sarah Sax. Currently reading Conversations with Friends and enjoying that, too, although I'm very late to the party on that one. And I haven't read Jose Pimienta's Twin Cities yet, but Rebecca and I were on a panel with them at San Diego Comicon and the book looks wonderful.
RM: A recently released GN I loved was Slip by Marika McKoola and Aatmaja Pandya–teen drama and romance with some fantasy. A book that's coming out soon from First Second that I'm excited about is In Limbo by Deborah Lee–I got a chance to read an advance copy and it blew me away. And I'm obsessed with the werewolf comics that Olivia Stephens is making–Artie and the Wolf Moon, a YA supernatural GN–and she's self-publishing a series of short stories, also about werewolves–Darlin' and Her Other Names is the most recent/upcoming one she's announced.