ABOUT EDMUND WHITE'S A BOY'S OWN STORY: THE GRAPHIC NOVEL
A landmark American novel, hailed by the New York Times as J.D. Salinger crossed with Oscar Wilde, is masterfully reimagined as a timeless graphic novel.
A Boy's Own Story is a now-classic coming-of-age story, but with a twist: the young protagonist is growing up gay during one of the most oppressive periods in American history. Set in the time and place of author Edmund White's adolescence, the Midwest of the 1950s, the novel became an immediate bestseller and, for many readers, was not merely about gay identity but the pain of being a child in a fractured family while looking for love in an anything-but-stable world. And yet the book quickly contributed to the literature of empowerment that grew out of the Stonewall riots and the subsequent gay rights era. Readers are still swept up in the main character's thoughts and dry humor, and many today remain shocked by the sexually confessional, and bold, nature of his revelations, his humorous observations, the comic situations and scenes the strangely erudite youthful narrator describes, the tenderness of his loneliness, and the vivid aching of his imagination. A Boy's Own Story is lyrical, witty, unabashed, and authentic.
Now, to bring this landmark novel to new life for today's readers, White is joined by co-writers Brian Alessandro and Michael Carroll and artist Igor Karash for a stunning graphic novel interpretation. The poetic nuances of White's language float across sumptuously painted panels that evoke 1950s Cincinnati, 1980s Paris, and every dreamlike moment in between. The result is a creative adaptation of the original 1982 A Boy's Own Story with additional personal and historical elements from the authors' lives
I had the opportunity to interview the creative team of this graphic novel adaptation, which you can read below.
First of all, welcome to Geeks OUT! Could you tell us a little about yourself?
Michael: I'm a long-time fan of author Edmund White. The first book of his I read I read aloud with my partner at the time Patrick Ryan when we were on a road trip in college, States of Desire: Travels in Gay America. Next was Boy's Own Story. A few years later while I was in Eastern Europe in the Peace Corps, I wrote Ed a fan letter and at the end of that summer moved to Paris to live with him. Then later married him. Patrick Ryan and I became writers and moved to New York at the same time. Patrick lived with us for a month while he was getting his bearings. That's part of gay life, this portable sense of commune.
Igor: I am an illustrator and designer and was born in the city of Baku in Azerbaijan (while it was still a republic of the Soviet Union).
I designed my first theater set in 1979 at the age of 19 and published my first illustrated book in 1993. In that same year, I immigrated to the U.S. with my wife and children.
Immigration is quite the challenge for an artist: one is removed from their artistic and cultural roots, environments, and people that stimulate one's creativity. Although my overall experience in America has been very positive, financial pressure diverted my career into the field of design.
I re-emerged in the sphere of illustration in 2012 when I won an illustration competition and subsequently illustrated several major titles for the Folio Society in London.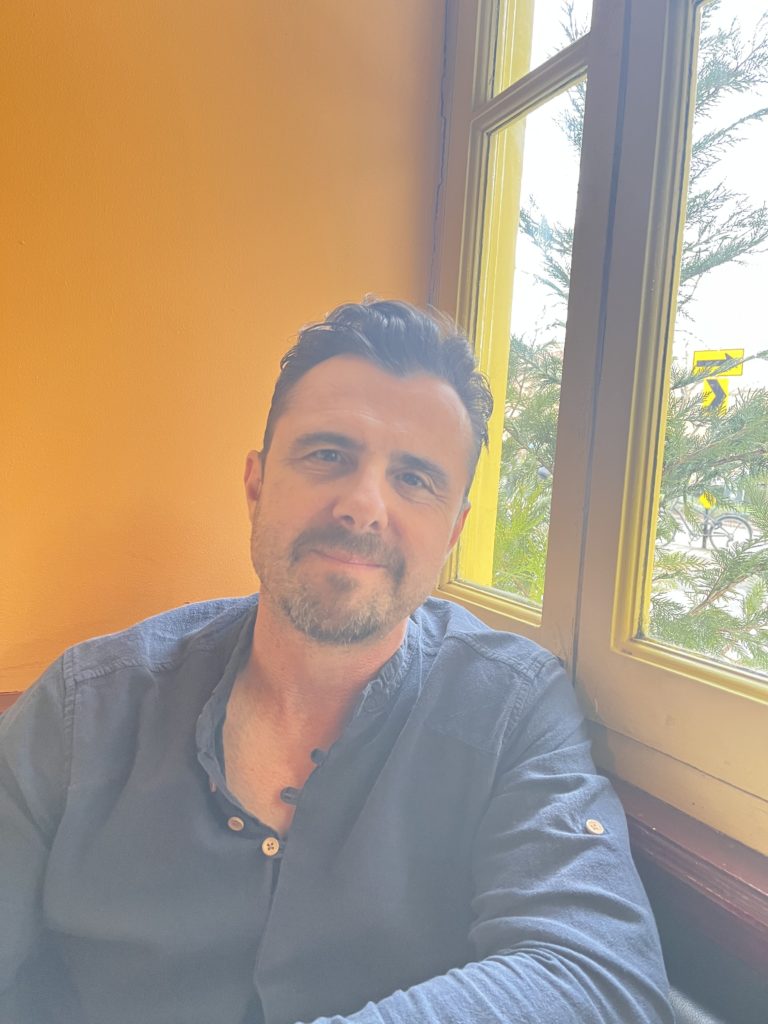 What can you tell us about your latest book, the graphic novel adaptation of Edmund White's A Boy's Own Story? What was the inspiration for this project?
Michael: The project started when Ryan Runstadler, founder of Closure Creative, asked me what I thought of the idea of making Ed's novel into a graphic novel. I think we were walking down Duval Street in Key West. I hadn't thought of what my second book would be, but I had published my first and it looked like I was a viable writer, and in the next moment Ryan asked if I'd like to write the script. It didn't really take off until I met Brian Alessandro, who nudged me along. We did versions of the script back and forth. It got frightening and kind of hot when Brian inserted the flash-forwards into our character Eddie Valentine's later life, taking in the changes wrought by gay rights, AIDS, and the developments of his own career. Flash forwards are not easy to manage. There's something about the bending of narrative time that can be abrupt or confusing.  Brian was in a channel that brought Igor Karash in as the illustrator, and among all of us including Ryan we thought about and discussed which flash forwards should have smoother transitions and which ones could benefit the book with quick jumps. I don't remember which are which.
Brian: It is a visual interpretation of Edmund White's 1982 classic novel, of course, but also an intimate epic of a gay man's experiences throughout the second half of the 20th century, from the oppressive 1950s to the liberation of the late 1960s-early 1970s occasioned by Stonewall, and on to the devastation of the 1980s due to the AIDS crisis.
Igor: This book is my first major 'graphic novel.' Previously, I have produced a number of limited-edition publications in this format but had not attempted anything of this scale.
In my visual interpretation of the masterfully written adaptation (and original novel, of course) I focused on weaving together inspiration from fine art, graphics, and literature that I felt had sophisticated and painful qualities: Balthus with his erotic sensibilities and Nabokov's Lolita. Another source of inspiration was Edward Hopper's empty cityscapes and interior spaces, containing people that are lonely and uncomfortable. I live in the Midwest and looking at my own surroundings became a reference for the colors and textures of the Midwest as depicted in this story; I am very much inspired by local architecture and traces of '50s advertising on old brick walls.
As a writer/illustrator, what drew you to the art of storytelling, specifically comics?
Michael: My first graphic novel was Alison Bechdel's Are You My Mother? I loved it, but because I can't draw I never gave much thought to the idea of branching out into the form. Writing ours, I thought more cinematically about the story. It took Igor to make the page very real.
Brian: I grew up reading comic books and graphic novels and have always loved them. I even attended Comic Con in New York long before it became the phenomenon it is today. I always found in stories the opportunity to explore the lives of other characters. It is a gift to live vicariously through an invention.
Igor: Well, in my country of origin, comic books and graphic novels were almost completely missing from the market.
I only remember seeing a few primitive comic strips on the end pages of children's magazines. Only upon my arrival to the U.S. did I learn of so many amazing graphic works by artists such as Robert Crumb, Art Spiegelman, Shaun Tan, Brian Selznick, Dupont, and Nina Bunjevac. My first experiment in this format was writing and illustrating a grotesque political satire entitled Sir Drakon. This work was produced years before Putin's invasion of Ukraine, but it was my attempt to warn of his regime. At that moment, my exploration of graphic narratives evolved into a passion.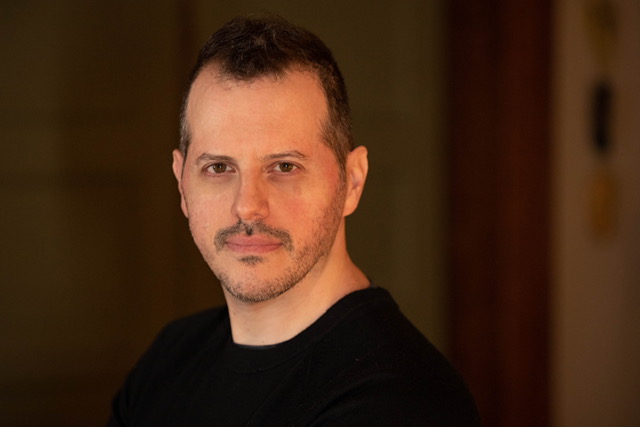 As a writer/illustrator, who or what would you say are some of your greatest creative influences and/or sources of inspiration in general?
Michael: I'm very old-fashioned. I loved the Peanuts, who were very real to me. But my favorite writers were Salinger, Irving, Capote, Stephen King. Later I added gay writers since it was obvious I wasn't going straight. And Ann Beattie, Joy Williams, Elizabeth Taylor, Richard Yates, VS Naipaul, and Muriel Spark.
Brian: In film, it's Stanley Kubrick, Pier Paolo Pasolini, Chantal Ackerman, and David Lynch. In literature, it is Virginia Woolf, Vladimir Nabokov, William S. Burroughs, and James Baldwin. In theater, it is Edward Albee and Tony Kushner. And in visual art, it is Francis Bacon, Gustav Klimt, Lee Bontecou, and Jim Lee.
Igor: The heart of the city of Baku is a walled city called Icheri Sheher. My experiences of this 'city within a city' in the '70s remain a large inspiration for my work. Back then, I couldn't imagine myself ever leaving that place. Currently, I am surrounded by the urban landscape of old St. Louis, and I find inspiration from this city as well.
What are some of your favorite elements of writing/illustrating? What do you consider some of the most frustrating and/or difficult?
Michael: I love writing non sequitur (see Joy Williams). I find transitions difficult so largely I just double-space and ignore them. Illustrated panels are a marvelous form or element to play with.
Brian: My favorite elements are also the ones I find most frustrating. It's a fulfilling frustration, though. Working out a character's development, structuring a story, dissecting themes, and developing a style. It's all hard work, but also very rewarding.
Igor: Process is everything to me: my favorite part of illustrating is making a deep dive into the story to find the theme. Then, it can be difficult to stay focused and find a path through an endless sea of research and visual references. Sometimes starting this process can be scary, but after many attempts, it has grown easier.
Aside from writing/illustrating, what are some things you would want others to know about you?
Michael: My life isn't about writing. It's about becoming the adult I wanted to be and was afraid to be as a teenager dealing with the advent of AIDS. If reading and writing aren't pleasurable, the way the pursuit of romance and sex are, then I want nothing to do with it. Life is too short.
Brian: I also hold an advanced degree in clinical psychology from Columbia University and have taught at the high school and college levels for over a decade.
Igor: Aside from illustration there's very little of me. I guess I am an alright husband, father, and now grandfather.
I am a huge Beatles fan, from my days in art school playing prohibited rock songs with my friends in the underground (physically). Now, I sit in my basement studio and perform some of these songs when having bits of free time.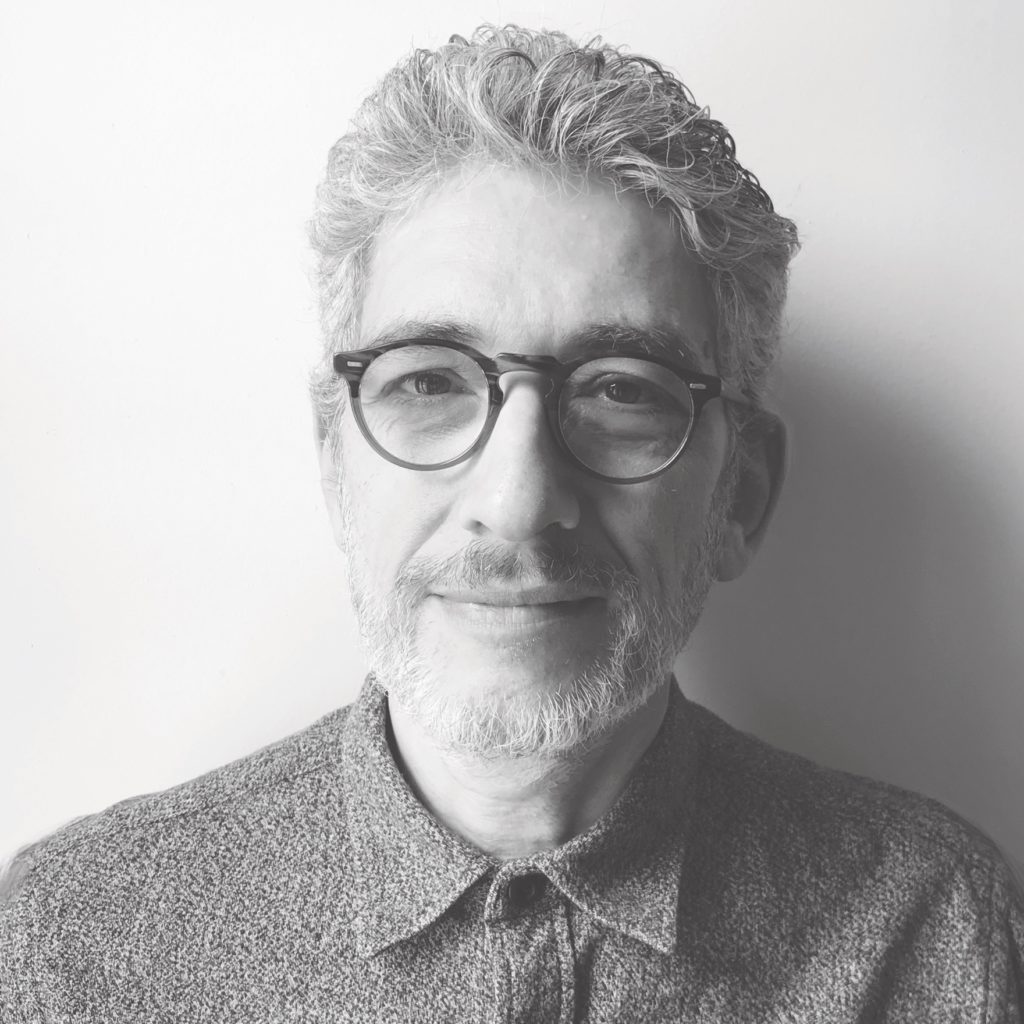 What's a question you haven't been asked yet but that you wish you were asked (as well as the answer to that question)?
Michael: What's the relationship between my writing and my personal desires and disappointments? It's complete. Even when I'm not working autobiographically, I'm thinking that way: my growing up wasn't that different from Edmund White's.
Brian: About this project? It's what inspired me to incorporate so many other elements of Edmund White's life and work into this adaptation. I wanted to make the project my own. Doing a straightforward transcription of someone else's work would not have been satisfying, so I had to put my own twist on it. I also wanted to give Ed's fans something unexpected and more substantial to chew on and explore the themes that have plagued and blessed gay men over the past century. About me, it would be: what is my general worldview? I find the human condition bittersweet, though maybe a bit more bitter than sweet.
Igor: I haven't been asked: What is the relationship between your personal style and the stories you create or illustrate?
I don't have a strong signature style, or maybe I was unable to develop one. I would say I wasn't too focused on creating one. It's a big question of one's philosophy, ethics, and marketing. Personally, I believe the most important part of illustration, as a profession, is to find the right visual 'key' of a story. This 'key' leads me to develop a unique visual language for each project. So, on the marketing front, I sometimes suffer, but in the end, I am pleased with my work when I solve visual problems.
What advice might you have to give for aspiring writers/illustrators?
Michael: Work pleasurably and don't try to destroy others in your quest.  Work steadily but don't be in a hurry.  You'll never become a less good writer unless you lose your way creatively.  You'll be better in ten or twenty years.  I published my first book when I was 49.  I'm glad.
Brian: Be patient and stay open to constructive criticism. It takes a while to get to where you need to be, and you don't do it alone.
Igor: Visual ideas do not come out of your mind fully formed as beautiful and complete visions. Great visuals only follow after you draw, practice, and improvise to develop meaningful work over time. So, draw, draw, draw.
Are there any other projects you are working on and at liberty to speak about?
Michael: Zero. I'm working on being a housewife who goes to the gym and collects underwear.
Brian: My second novel, Performer Non Grata, will be released in April 2023 by Rebel Satori Press. It is about how fragile egos can wreak havoc when not coddled.
Igor: I have a few ongoing projects: One is a large graphic novel about the siege of Leningrad (how horribly ironic it is to be making a book about a tragedy of that scale while at this moment Russia is bombing the Ukrainian power grid as winter approaches). Another war-themed project is a series of illustrations for the dark satire Slaughterhouse-Five by Kurt Vonnegut.
This will be an illustrated edition of the novel and not a graphic novel, but maybe one day? Also, the decline of Russia into fascism has been driving a self-initiated series of satirical graphics. However, the horrific loss of human life in Ukraine has made it more difficult to keep this series going.
Finally, what LGBTQ+ books/authors would you recommend to the readers of Geeks OUT?
Michael: Dancer From the Dance by Andrew Holleran (and everything else by him). Anything by a gay writer. Support them. One thing I need to do is branch out and read more work by trans and other queer authors.
Brian: Edmund White, naturally. Edward Albee. Severo Sarduy. Herve Guibert. Jean Genet. Tony Kushner. Tennessee Williams. Edouard Louis. Andrew Holleran. James Baldwin. David Santos Donaldson. Brian Broome. There are too many to list!
Igor: To my knowledge, Edmund White, Michael Carroll, and Brian Alessandro are the best! I would also add Alison Bechdel as a great visual storyteller. To be honest, I am not as familiar with the works of LGBTQ+ creators as I could be. So, I am always open to seeing and reading more!