David Glasgow is the executive director of the Meltzer Center for Diversity, Inclusion, and Belonging and an adjunct professor at NYU School of Law. He has written for a range of publications including the Harvard Business Review, HuffPost, and Slate, and served as an Associate Director of the Public Interest Law Center at NYU School of Law. His latest book, Say the Right Thing: How to Talk About Identity, Diversity, and Justice, co-written by Kenji Yoshino is available now.
I had the opportunity to interview David, which you can read below.
First of all, welcome to Geeks OUT! Could you tell us a little about yourself?
Thank you! I'm a gay man, originally from Melbourne, Australia, who now lives in San Diego. I have a husband and two sons aged 5 and 3. Professionally, I trained as a lawyer and practiced anti-discrimination and employment law before moving into the field of diversity, equity, and inclusion. In my spare time, I enjoy playing piano, reading, mixing cocktails, and spending time with my kids.
What can you tell us about your latest book, Say the Right Thing: How to Talk About Identity, Diversity, and Justice? What was the inspiration for this project?
Say the Right Thing is a practical, shame-free guide for people who want tools for how to have better conversations about issues of identity like race, gender, sexual orientation, and gender identity.
My coauthor Kenji Yoshino and I were inspired to write it because of our work together at the Meltzer Center for Diversity, Inclusion, and Belonging at NYU School of Law. In teaching people how to be more inclusive, we kept encountering a barrier—well-meaning allies were terrified of saying the wrong thing. This fear often made them avoid entering these conversations in the first place, or led them to act in ways that inadvertently hurt the people they were trying to help.
We wanted to offer a set of strategies so that people could overcome their fear and participate in these dialogues with greater confidence and skill.
As a writer, what drew you to writing?
Aside from law, I have a background in philosophy and love working through ideas. I find that writing is often the best way to think through complex issues because it allows you to spot holes in your logic and forces you to justify arguments. For those of us who don't have a big speaking platform like a podcast or a TV show, writing is also the best way to get ideas out into the world.
As a writer, who or what would you say are some of your greatest creative influences and/or sources of inspiration in general?
I'm inspired by anyone who thinks deeply and critically about their subject matter and isn't afraid to challenge both their own pre-conceived opinions and the opinions of others. Writers like Martha Nussbaum and John N. Gray—who write about philosophy, ethics, and politics—have been huge influences on my own thinking. I'm also a voracious consumer of podcasts and often find myself scribbling notes on my phone after listening to interviews with other thinkers on various Slate, Vox, or New York Times podcasts.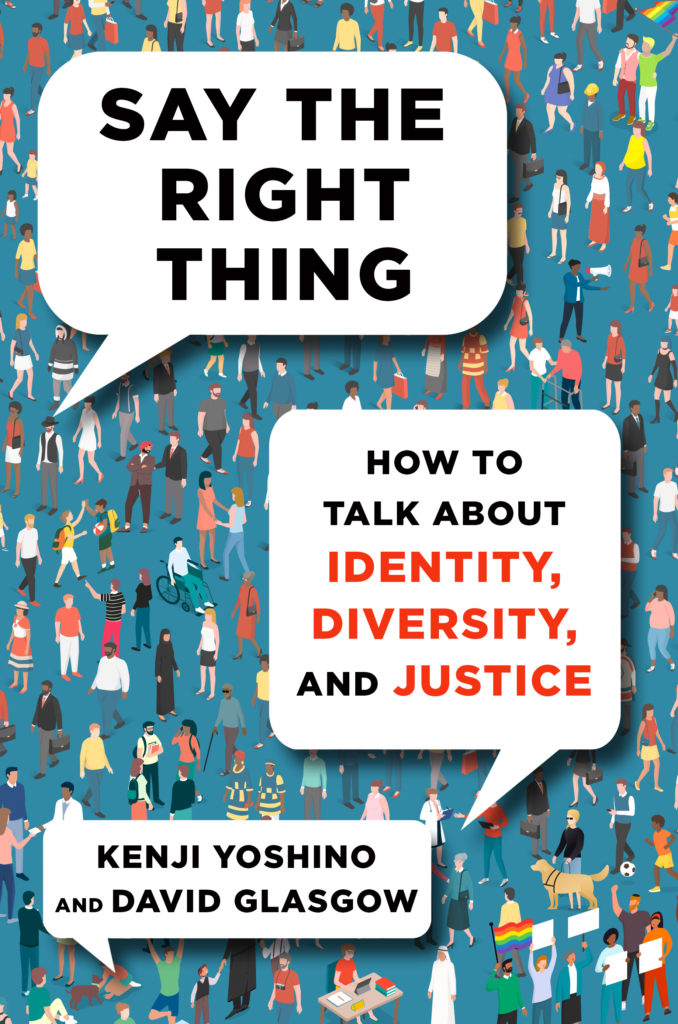 What are some of your favorite elements of writing? What do you consider some of the most frustrating and/or difficult?
My favorite element of writing is editing drafts. There's something satisfying about turning rough ideas into something more cohesive and readable. It's like my version of sculpture.
The most frustrating and difficult is writing the first draft of any chapter. As a perfectionist, I find it hard to accept that the first draft will inevitably be bad and it's all about being willing to pour scattered thoughts onto the page knowing that you can improve it gradually over time.
Aside from writing, what are some things you would want others to know about you?
I love animals! If I had more of a scientific brain, I would have wanted to become a zoologist. I find animals endlessly fascinating and we don't appreciate or value them enough.
What's a question you haven't been asked yet but that you wish you were asked (as well as the answer to that question)?
What's your favorite cocktail? My answer changes depending on my mood, but lately, I've been enjoying the Smoky Negroni.
What advice might you have to give for aspiring writers?
Read a lot, and be willing to produce what the writer Anne Lamott calls a "sh*tty first draft." You won't make progress unless you let go of the need to write beautiful prose from the get-go.
Are there any other projects you are working on and at liberty to speak about?
My coauthor Kenji and I have been thinking a lot about how to translate our book, Say the Right Thing, into educational modules. Watch this space!
Finally, what books/authors (LGBTQ+ or otherwise) would you recommend to the readers of Geeks OUT?
In my field of diversity, equity, and inclusion, I highly recommend Dolly Chugh's book The Person You Mean to Be, which we cite several times in our own book. Another wonderful book that has influenced me in this arena is Heather McGhee's The Sum of Us. And on a separate topic, I loved Ed Yong's recent book An Immense World about the senses of animals—it's beautiful and mind-bending.
---
Header Photo Credit Siobhan Gazur