Melissa de la Cruz is the #1 New York Times, #1 Publishers Weekly, and #1 IndieBound bestselling author of Isle of the Lost and Return to the Isle of the Lost, as well as many critically acclaimed and award-winning novels for readers of all ages. Her books have also topped the USA TODAY, Wall Street Journal, and Los Angeles Times bestseller lists and have been published in more than twenty countries. Today she lives in Los Angeles with her family. She is Filipina-American.
I had the opportunity to interview Melissa, which you can read below.
First of all, welcome to Geeks OUT! Could you tell us a little about yourself?
I'm Melissa de la Cruz and I'm the author of over sixty books for all ages. Sixty and counting! I'm best known for Disney's Descendants, Blue Bloods, Witches of East End, and the Alex and Eliza trilogy.
What can you tell us about your latest novel, Going Dark? What was the inspiration for this project?
I was fascinated by how the media tends to obsess over certain missing people – specifically pretty, photogenic white women while ignoring other cases—especially when it's a person or woman of color. So I wanted to tell a story that delved into that issue and brought it to light.
As an author, what drew you to the art of storytelling, specifically young adult fiction?
The minute I started writing my first YA novel I knew this was the perfect genre for me. I think I am a kid, and a teen, at heart and I very much relate to their sorrows and anxieties and their humor.
Growing up, were there any stories in which you felt touched by/ or reflected in, in terms of personal identity? If not or if so, how do you think this personally affected you as a writer?
Amy Tan's Joy Luck Club was huge for me, I was a teen in the 80s it was the first time I read about people who looked like me in fiction. But I also hated the way it cemented the Asian American experience as one of tragedy and sorrow. I came from a loving and hilarious close-knit family and I wanted to write about girls like me in the way they say the Wakefield twins were written about in Sweet Valley High.
As a writer, who or what would you say are some of your greatest creative influences and/or sources of inspiration in general?
When I was a teen I loved Anne Rice, Stephen King, Dune, and Lord of the Rings. Those are my primary influences. But when I got older I also loved Bret Easton Ellis and Jay McInerney. I love commercial fiction and am drawn to bestsellers, I like reading what people like to read. In the YA genre, I'm a huge fan of Holly Black, Maggie Stiefvater, and Leigh Bardugo. I'm a huge fan girl of the romantasy genre in YA.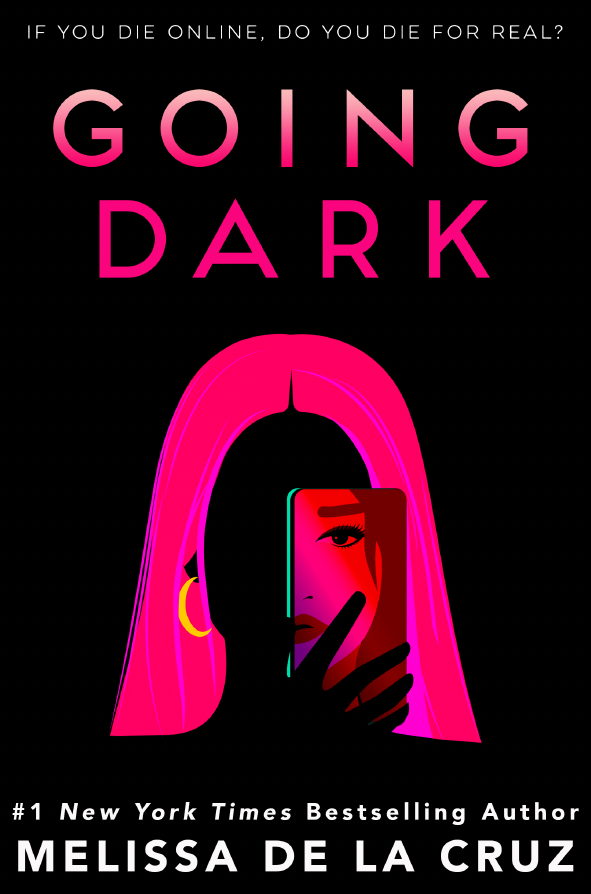 What are some of your favorite elements of writing? What do you consider some of the most frustrating and/or difficult?
I love entertaining myself and making myself laugh or being clever on the page. What's frustrating sometimes is really trying to figure out how to tell a compelling story while still having it make sense. I think that's one of the hardest parts.
Aside from your work, what are some things you would want others to know about you?
I'm also the co-director of the Yallfest book festival and the co-founder of Yallwest. Every year we bring thousands of kids to our festivals who have never owned a book in their lives and they get to choose a book to bring home. My best friend Margaret Stohl and I founded the festivals to carve a place where authors like us, who wrote for kids and teens, were respected and celebrated. We do it for the kids and for the author parties. ☺
What's a question you haven't been asked yet but that you wish you were asked (as well as the answer to that question)?
What's something you want to do but haven't done?
I would love to write a musical! I can write the book. But I need a songwriter to do the music. I've been toying with this idea for a long time. I hope I get to write one!
What advice might you have to give for aspiring artists?
Never. Give. Up. Believe in yourself. Be confident in your work. Then keep knocking on that door till it opens. Also, be nice and professional. I think the secret to longevity is being reliable and easy to work with.
Are there any other projects you are working on and at liberty to speak about?
Sure! Headmaster's List my first YA thriller, available now, is about the truth around a fatal car crash. Snow and Poison, my retelling of Snow White is out now as well. The next Blue Bloods book: After Death is out in July. Then I have a new MG series debuting with The (Super Secret) Octagon Valley Society out in the fall, and the fourth Never After book: The Missing Sword out in December. I'm also working on The Ring and the Crown TV show for Disney+.
Finally, what books/authors would you recommend to the readers of Geeks OUT?
Leo Tolstoy's War and Peace is my favorite novel of all time. I read it when I was 23 and in a deep depression and it lifted me out of the darkness. You can skip the War parts lol. It's about family, and love between a family, siblings, mothers, and daughters, with lavish parties and swoony romances. I try to get everyone to read it. Don't be intimidated! It is so wise. 
---
Header Photo Credit Maria Cina