Lyndall Clipstone writes about monsters and the girls who like to kiss them. A former youth librarian who grew up running wild in the Barossa Ranges of South Australia, she currently lives in Adelaide, Australia, where she tends her own indoor secret garden. She is the author of Lakesedge and Forestfall.
I had the opportunity to interview Lyndall, which you can read below.
First of all, welcome to Geeks OUT! Could you tell us a little about yourself?
Hi! Thank you for having me. I'm Lyndall Clipstone, author of the World at the Lake's Edge duology and the upcoming Unholy Terrors. I live in Adelaide, Australia, in a 100-year-old cottage with my partner, our sons, and a shy black cat. I love all things dark, arty, and spooky. When I'm not writing you can find me immersed in a video game or drinking a big cup of espresso coffee.
What can you tell us about your latest book, Unholy Terrors? What was the inspiration for this story?
Unholy Terrors is a standalone dark fantasy where Everline Blackthorn, a holy warrior unable to work the necromantic magic of her sect, must team up with the monstrous boy she's sworn to kill, for the chance to discover what really happened to her traitorous mother seventeen years ago.
It's my gothic fever dream with intense Sofia Coppola vibes; lush, lyrical, aesthetic, and intensely romantic. I was inspired by a range of things: Gideon the Ninth, particularly the delightfully prickly relationship between Gideon and Harrow, Lost Souls which is the OG goth, vampiric romance story written in delectable prose, and Rian Johnson's The Last Jedi, particularly the scene where Rey and Kylo Ren set aside their differences to fight side by side.
As a writer, what drew you to the art of storytelling, specifically speculative fiction?
I've always loved to write, and storytelling is an enormous part of how I make sense of my emotions. Especially as a young adult, a time in my life where I felt quite adrift, immersing myself into books and writing provided so much solace. I love the endlessness of possibilities with speculative fiction, and how I can use things like magic, or monsters, or body horror as a lens through which to examine the real world.
How would you describe your writing process?
A mixture of organization and chaos, which is how I approach life in general, haha. I'll start with plenty of vibes: playlists and moodboards and reading lists form a huge part of my early brainstorming. I like to have a loose outline before I start writing, and aim to visualize at least three key moments of the book very clearly. But as I draft, I will change things based on how I feel; new ideas always come up as I write and I let instinct guide the direction of the story.
Growing up, were there any stories in which you felt touched by/ or reflected in? Are there any like that now?
The works of Australian YA authors Margot Lanagan and Sonya Hartnett were immensely influential to me, particularly Tender Morsels and The Devil Latch. And Poppy Z. Brite's Lost Souls was the book of my teenage heart.
As an adult, two books which will always be special to me are The Secret History by Donna Tartt and We Have Always Lived in the Castle by Shirley Jackson. I will reread them each at least once a year, and I have a collection of different editions which I treasure.
As a writer, who or what would you say are some of your greatest creative influences and/or sources of inspiration in general?
I'm very visually inspired. I love cinema – some of my favorite directors are Sofia Coppola, David Lynch, Ari Aster, and Guillermo del Toro. I also love watching music videos – Florence + the Machine's MVs are amazing.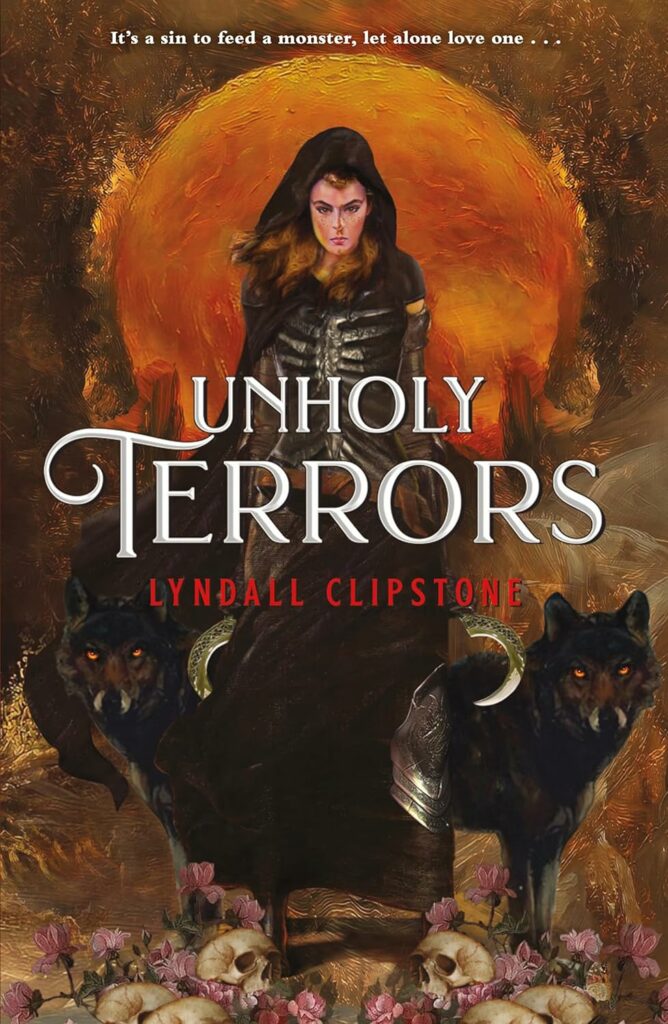 What are some of your favorite elements of writing? What do you consider some of the most frustrating and/or challenging?
I love writing romance scenes, or big moments of emotional introspection. Anything character focused. I adore the lyricism of prose, too, so any scenes where I can create an evocative atmosphere with descriptions are always very enjoyable.
The most challenging part of writing for me is the emotional self-care side of author life. Letting the story go, knowing it belongs to the readers, and coming to terms with the fact that it's impossible to make anything I write "perfect" because there's no such thing.
Many authors would say one of the most challenging parts of writing a book is finishing one. What strategies would you say helped you accomplish this?
I wish there was a magic answer for how to finish a book but I think it's just persistence. There is so little we can control in publishing, but we do control the writing. Showing up and putting down the words is one of the few things completely in our hands.
Aside from your work, what are some things you would want others to know about you?
I'm an illustrator and drew all of the artwork that appears inside of Lakesedge, Forestfall, and Unholy Terrors.
What's a question you haven't been asked yet but that you wish you were asked (as well as the answer to that question)?
Which monster first made me want to write about monster romances. It was Hannibal Lecter. I'm completely obsessed with Thomas Harris' novels and the 1991 Silence of the Lambs film particularly, but the tv show and the Hannigram ship also have rights.
What advice might you have to give for other aspiring writers?
I've always tried to treat writing like a job, even before I was published or agented, and set aside dedicated work hours to spend writing. Give yourself permission to value yourself as an author, regardless of what stage of career you are in. You deserve to carve out time for creativity.
Are there any other projects you are working on and at liberty to speak about?
Next year, I have my first ever short story, Cryptophasia, publishing in Neon Hemlock's Crawling Moon anthology. It's a dark academia homage to Bertolucci's The Dreamers and is my first published adult work. And I may or may not have a few more book-shaped secrets which I hope to share soon!
Finally, what books/authors would you recommend to the readers of Geeks OUT? 
I'll never stop raving about With Fire in Their Blood by Kat Delacorte, which is a dark contemporary fantasy written in delicious prose and featuring the messiest, most chaotic bisexual love triangle ever.