Gabi Burton grew up reading and writing in St. Louis, Missouri. She graduated from Bowdoin College in Brunswick, Maine in 2021. Now, she works as a paralegal and author on the East Coast. When she's not working or writing, she's probably watching Netflix, scrolling through Twitter, or finding beautiful places to walk—preferably near a body of water.
First of all, welcome to Geeks OUT! Could you tell us a little about yourself?
Thanks for having me! I'm Gabi and I'm a YA fantasy author. In my every day life, I'm a paralegal who never wants to be a lawyer. When I'm not writing, reading, or working, I'm probably watching something trashy on Netflix or out for a walk somewhere.
What can you tell us about your debut book, Sing Me to Sleep? What was the inspiration for the project?
Sing Me to Sleep is about a siren named Saoirse who lives in a kingdom where her existence is illegal. She lives in disguise in her kingdom's army by day, and at night, she satisfies her craving to kill as an assassin. When she becomes a bodyguard to the crown prince, she's enlisted to help him track down a deadly assassin— but he doesn't know the killer they're looking for is actually Saoirse.
I got the inspiration for Sing Me to Sleep while on a zoom call with author friends. It was Spooky Season so we were talking about monsters and someone mentioned sirens. I'd always loved mermaids and sirens and I thought the idea of sirens as monsters was really compelling. The first element of Sing Me to Sleep was Saoirse as a character. I knew I wanted to play around with the idea of her monstrosity. I wanted her to be a flawed character who is beautiful, deadly, out of place, and more powerful than she knows how to handle. The world of Keirdre and the rest of the story developed around how I wanted her to feel and how I wanted her to show up in the world.
As a writer, what drew you to the art of storytelling, specifically young adult and fantasy?
I can't remember what first drew me into wanting to tell stories because I've wanted to be an author since before I can remember. As a kid, I used to bounce a ball against the wall for hours on end and tell myself stories in my mind. I kept track of character names and plot points in notebooks I hid around my room. When I started middle school, I got a laptop and started typing those stories out. They were all awful of course and they'll never see the light of day but at the time, I loved them.
Because I started writing as a kid, I first wrote books for kids about kids. I was writing from the only perspective I knew at the time. As I grew up, my characters tended to grow up with me. When I aged past my characters, I started writing stories for childhood me, a Black girl who read voraciously but never about people who looked like her. I wanted to write books she would have loved, with characters she could see herself in.
If I'm being honest, I never actually wanted to write fantasy. All the books I wrote before Sing Me to Sleep were completely different genres. I loved reading fantasy, but writing it felt too daunting since I wasn't the biggest fan of worldbuilding or descriptions. When I became fascinated by the idea of writing about a siren, I decided to bite the bullet and write fantasy. I fell in love with writing the genre as well as reading it. And now, all my ideas for future books are fantasy and I want to add magic to every non-fantasy idea I've ever had. So, I wasn't drawn to writing fantasy as a genre so much as I was drawn to writing about a mythical creature that forced me to step outside my comfort zone in order to tell her story.
How would you describe your creative process?
My creative process tends to be very character driven. I'm a plotter, first and foremost, which means I need an outline before I can start writing. But before I even get to the outline stage, I have to know my characters. Most of my ideas start with a main character, before I even have a plot. I match character concepts with ideas I have for a premise. The characters shape the premise and vice versa until they fit together. After that, I outline. I usually outline until just before the climax and then write the book up until that point, edit it a few times, and after a few rounds of revisions without an ending, I finally figure out how I want the story to end. After that, I can finish writing the book and I'm free to edit over and over again some more.
What are some of your favorite elements of writing? What do you consider some of the most frustrating and/or challenging?
Characters are easily my favorite part of writing! I love digging into their brains, exploring why they are the way they are, and what experiences they've had that shaped them into who they are. In that same vein, writing character dynamics and dialogue are some of my favorite parts of writing.
There are a lot of elements of writing that are battling it out for most difficult. I think the hardest part of the writing process changes depending on my mood and what aspect of writing is giving me grief in the moment. That said, endings are definitely on the list of the most challenging aspects of writing. And so is drafting. And I'll add descriptions in there as well. It takes me several drafts before I figure out how I want a story to end, and even after that, I tend to rewrite my endings more than any other part of the book. Drafting is one of the most frustrating parts of writing because first drafts are inevitably terrible and powering through a rough first draft is hard. Descriptions make the list because I'm not naturally a very visual person so I have to use parts of my brain that normally lie dormant when I write descriptions, especially descriptions of people.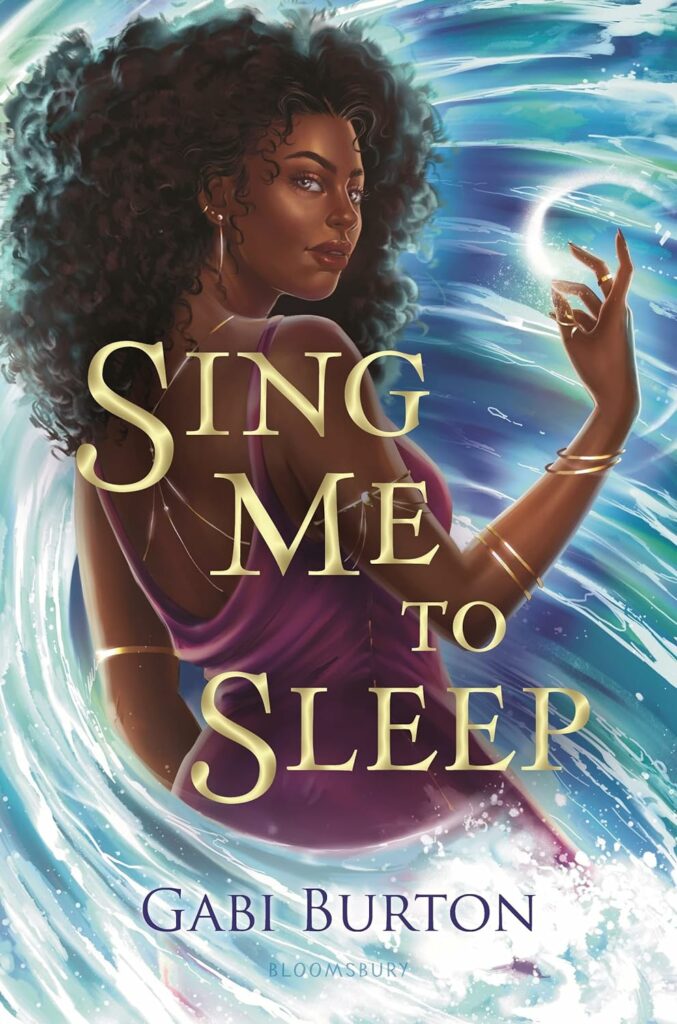 Growing up, were there any stories or books in which you felt touched by/ or reflected in? Are there any like that now?
I definitely didn't see myself reflected in any books I read as a kid. I don't think I read a single book by a Black author about a Black person doing something other than being a slave or living through segregation before I was twenty. That said, I read lots of books that, though not reflective of me, I loved and I think are really influential to my writing now. I could rave about Kristin Cashore forever. She's the author who made me fall in love with fantasy as a genre and a prime example of how to write strong female characters. Graceling and Fire will forever be some of my favorite YA fantasy books of all time.
Aside from your work, what are some things you would want others to know about you?
I love streaming but I have horrifying TV watching habits. I rarely finish TV shows. I have a habit of switching shows whenever a character annoys me too much. Which means I tend to switch shows about once a week. I love rewatching shows but I usually start from the beginning so I've only actually finished, from start to end, a handful of shows. If you asked me my favorite TV show, I'd probably say something like The Good Wife or Grey's Anatomy but technically, I haven't finished either and probably never will. It drives my friends crazy.
What's a question you haven't been asked yet but that you wish you were asked (as well as the answer to that question)?
What is your favorite mermaid or siren related media? H2O: Just Add Water! I absolutely adored that show as a kid. My whole family knew when it was on, I had dibs on the good TV in the living room because I was obsessed. It's currently on Netflix and sometimes I rewatch a few episodes to see if it's as great as I remember. It always is.
What advice would you give to other aspiring writers?
Finish the book! An estimated 97% of people who start writing a book never finish it. If you finish the book, you're already in the 97th percentile of all aspiring authors. Of course, that's easier said than done. When writing, all authors run into the inevitable moment (many, many, many times) where you doubt yourself and think the book you're writing is awful.
I'll go ahead and spoil it for you: it is awful. But that's ok. Your first draft, especially for your first book, is allowed to be awful. That doesn't mean it can't become great with time and edits. You have to let it be bad in order for it to have a chance to be good. It's easiest if you have encouragement. Writer friends to write with you, cheer you on, and boost your ego can be invaluable to cranking out that first book.
Any specific advice for those wishing to write fantasy or picture books?
Detailed worldbuilding can be fun but know when to let go. A lot of authors spend a ton of time developing every element of their fantastical worlds. They know the name of every kind of made-up flower and when they bloom. The know the pH of the water in their fictional rivers. They know the history of their kingdom's monarchy going back 1,000 years. There's nothing wrong with that! Knowing your world to that level of detail can help immerse you in the story. But remember that just because it's knowledge you have, doesn't mean it's information that should go into the book! Know your world inside and out, build the world so readers can envision it, but not every detail you crafted about your story should make it into the book. Those details might be useful for informing your writing process but that doesn't mean it's relevant information your reader is interested in, especially if the only way to convey it is through info dumps.
Are there any other projects you are working on and at liberty to speak about?
I'm working on the sequel to Sing Me to Sleep now. It's called Drown Me With Dreams and it's set to come out in June 2024!
Finally, what book/authors would you recommend to the readers of GeeksOUT?
Anything by Kristin Cashore! For more recent fantasy books (by Black authors!) I'd recommend Daughters of Jubilation by Kara Lee Corthron, Blood Scion by Deborah Falaye, The Blood Trials by N.E. Davenport (it's a blend of sci-fi and fantasy), and Blood Like Magic by Liselle Sambury. There are a few upcoming Black fantasy books I'm super excited about as well, including So Let Them Burn by Kamilah Cole and The Poisons We Drink by Bethany Baptiste.