Helene Wecker is the author of The Golem and the Jinni and The Hidden Palace. Her books have appeared on The New York Times and San Francisco Chronicle's bestseller lists, and have won a National Jewish Book Award, the VCU Cabel Award, the Harold U. Ribalow Prize, and a Mythopoeic Award. She currently lives in the San Francisco Bay Area.
I had the opportunity to interview Helene, which you can read below.
First of all, welcome to Geeks OUT! Could you tell us a little about yourself?
Hello, Geeks OUT readers! I'm Helene Wecker, a writer of historical fantasy novels (primarily). Currently, I live in the Bay Area, but I grew up outside Chicago and will always be a Midwesterner at heart. I went to college in Minnesota and then spent a decade bouncing around between the coasts: first Seattle, then New York, and now finally California, where I've settled with my husband, two kids, and a dog. Back in my 20s, I worked in marketing and public relations for about seven years before I finally admitted that I hated it and switched my energies to fiction writing. I'm now in my late 40s, which is a fabulous decade from the perspective of life experience, but also deeply annoying when it comes to aches, pains, and overall exhaustion.
What can you tell us about the fantasy series you are currently most recognized for, The Golem and the Jinni? What was the inspiration for this story?
I started writing The Golem & the Jinni while I was at graduate school in New York. I'd decided that for my MFA thesis I would write a series of short stories that combined tales from my own family history and from my husband's family history. I'm Jewish and he's Arab American, and I've always been struck by the similarities in our backgrounds, specifically around issues of immigration to America, language, and culture. But the stories I was writing were very realist and sort of uninspired. When I complained to a friend about it, she pointed out that I adore stories that combine realism and fantasy, and she challenged me to do that with my own work. So I decided that instead of a Jewish girl and an Arab-American boy for my main characters, I'd turn them into the most emblematic folkloric figures I could think of from each culture: a (female) golem and a (male) jinni. That opened up the whole story, and the characters developed their own personalities and struggles, instead of merely being stand-ins for myself and my husband.
As a writer, what drew you to the art of storytelling, specifically historical fantasy?
I love the paradox of historical fantasy, of writing a story set inside known history that doesn't contradict it at all but that, at the same time, is absolutely impossible. It makes the story feel like a secret that you've been let in on, and gives the narrative an intimacy that might otherwise get lost in the scope of the historical backdrop. It's a challenge to write, which for me is part of the draw — but at the same time it's really easy to bite off more than you can chew without realizing it.
For those curious about the process writing a historical fantasy book, how would you describe the process? What goes into the research and translating that into a book?
The research process has been gargantuan, and was especially so for the first book. I'd picked 1899 because I wanted this to feel like an "old world" immigration story, a folktale set in our real history — but I'd originally thought I was writing a short story, not a novel. Once it became clear that this was going to be an actual book, I had to stop and take stock of what I really knew about 1899 New York, which wasn't much. So I went to the Columbia University library and just started reading everything I could find about the neighborhoods and the tenements, to establish a baseline of knowledge. From there I branched off into specifics like the history of Syrian and Jewish immigration to the U.S., and the stories and folklore they brought with them, and the different religious sects and backgrounds they came from.
For The Hidden Palace, I spent a lot of time researching Sophia's travels in the Middle East. I read up on Gertrude Bell and T.E. Lawrence, and the history of Palmyra (which is worth a few novels in itself), and how World War I eventually drove Lebanon into starvation. New subjects kept popping up for me to research, like the Western Union telegraph system and its messenger boys, and turn-of-the-century Jewish orphanages (I based mine on a real New York orphanage, the Hebrew Orphan Asylum). I tried to use primary sources whenever I could — which was easier than it would've been a decade ago, considering how much has been digitized and made available on the Internet — and I tried to fact-check everything that wasn't a primary source. I took the research process pretty seriously even though I'm writing fiction, because the details contribute to the overall lived-in feel of the books, and it's important to me to get them right.
Growing up, were there any stories in which you felt touched by/ or reflected in, in terms of personal identity? If not or if so, how do you think this personally affected you as a writer?
This is a great question, and I'm honestly not sure of the answer. I don't think I looked for myself in stories when I was young, because my own real-life childhood was deeply awkward and lonely at times. I read books, mainly scifi and fantasy, in order to escape that existence, not to find it again. That said, Paula Danziger's teenage protagonists resonated with me strongly, as did Judy Blume's. They captured the particular angst of being an adolescent girl and feeling like an alien, especially at school, and wrestling with the choice between fitting in and sticking out. Which, honestly, describes my own characters' dilemmas too.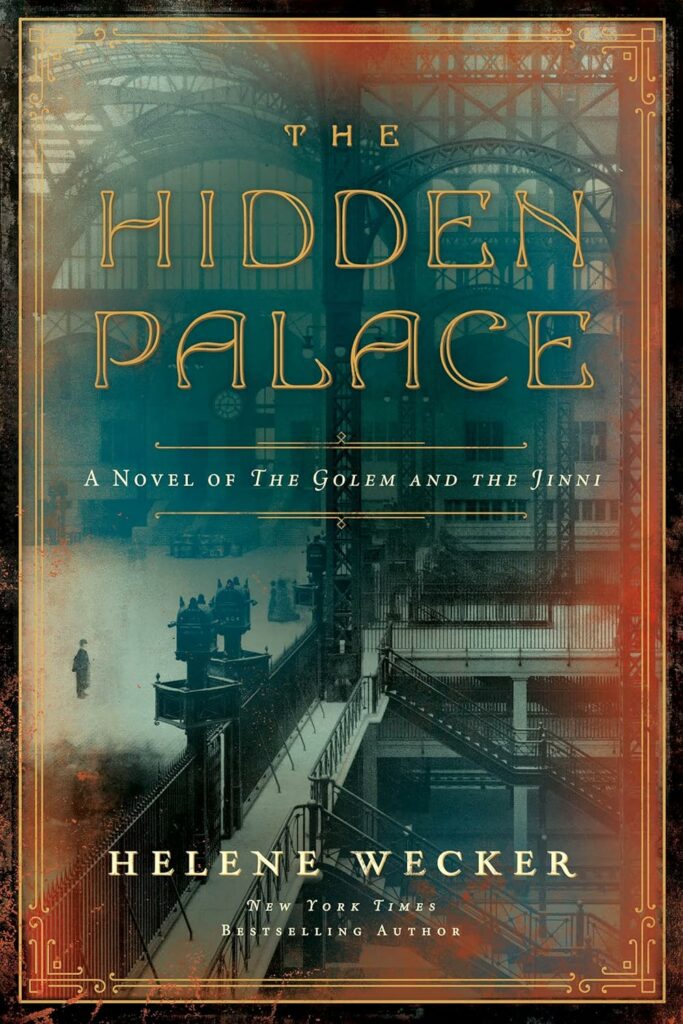 As a writer, who or what would you say are some of your greatest creative influences and/or sources of inspiration in general?
Neil Gaiman was a huge influence during a formative time in my life. I took my entire SANDMAN collection to college with me, and made my boyfriend (now husband) read it. (He, in turn, made me read all of LORD OF THE RINGS and THE SILMARILLION.) The various X-Men books of the '80s and '90s were also a big creative influence, and I think that there's a way to see my characters in the X-Men tradition: powerful, flawed, unsure of their place in the world. Post-college, Michael Chabon was my biggest influence; looking back on it, if there was one book that turned me into a writer, it was THE AMAZING ADVENTURES OF KAVALIER AND CLAY. These days, I read a lot of Ursula K. LeGuin, who was brilliant at engineering stories that hinge on moral and philosophical dilemmas.
What are some of your favorite elements of writing? What do you consider some of the most frustrating and/or difficult?
My favorite elements are the research/planning before the first draft and the good, hard edit at the end. Everything in between is a long slog of frustration and woe. I've never written a complete, beginning-to-end first draft of a novel — short stories, yes, but not novels. I write a few chapters, decide I hate it, start over. It takes me a few stabs before I figure out how best to tell the story that I want to tell. It's a very inefficient way to write, but for me it's the only way that works.
Aside from writing, what are some things you would want others to know about you?
1) If I couldn't be a writer, I'd want be either a librarian or a film editor. My absolute perfect job would be to live as a student for the rest of my life, just going around and learning things all day long. I have no idea what practical purpose that would serve, but if anyone's hiring, I'm your gal.
2) My kids keep me incredibly busy, mentally as well as time-wise. We're finally past the just-keep-them-alive years, and now we're at the early adolescent stage where we have to pick our battles and maintain consistency about what we allow and what we don't. My older kid just turned eleven, and she would be perfectly happy to spend her entire life reading books and watching videos in bed in her bathrobe. It's a lifestyle I can only aspire to, really.
3) If you asked me, "Helene, in your opinion, which movie has the best script in cinema history, line for line?" I'd be forced to choose between either Charade or Kung Fu Panda. Honestly, Kung Fu Panda might win.
What advice might you have to give for aspiring writers?
This might seem like an unorthodox answer, but: If you're looking for a life partner, it's imperative that they 1) respect your wish to write and 2) give you the time and space you need. They don't have to be your biggest fan; they don't even have to read your writing. But they have to understand that sometimes you'll be in the office with the door shut, and they're not allowed to come in and bug you with something completely trivial, or suggest that you skip writing that day and go out for a movie instead. There will be times when the writing comes first. They have to be okay with that, period.
Are there any other projects you are working on and at liberty to speak about?
I'm currently hard at work on Book #3 in the Golem and Jinni series. It's set in 1930, which is 15 years after the end of The Hidden Palace, at the beginning of the Great Depression and the end of Prohibition. I've brought back a few characters who we last saw in the first book, and created a few new ones. I'm in the early drafting stage, though I've done my requisite failed chapters and seem to have settled into the story a little more. The jump forward into 1930 brings the setting closer to what feels like a recognizably modern era, which opens up a lot of directions for the characters to take — but from the reader's vantage point, WWII and the Holocaust are just around the corner, and that adds a dread that the narrative can't address directly without being too heavy handed. So it's going to take a light and careful touch to get it right.
Finally, what books/authors (Jewish, fantastic, or otherwise) would you recommend to the readers of Geeks OUT?
I don't read for fun nearly as much as I'd like to these days, but I just finished R.F. Kuang's Babel, which deserves all the praise it's gotten. And if you like your historical fantasy with a dose of Old Hollywood, Nghi Vo's Siren Queen is a phenomenal read. So is Jennifer Egan's The Candy House, which is one of those books that crawls into your brain and just lives there for a while.