My Brother's Husband is an all-ages manga series by Gengoroh Tagame. It was recently collected into two volumes by Pantheon Books, the first of which won the 2018 Eisner Award for Best U.S. Edition of International Material—Asia. It tells a powerful and heartwarming story of grief, family, homophobia, and forgiveness.
The narrative centers around Yaichi, a single dad who lives in Japan with his daughter, Kana. After learning of the death of his estranged twin brother Ryōji, Yaichi finds himself preparing to welcome his brother's Canadian husband into his home. He is uncomfortable to say the least. Ryōji's husband, Mike, has traveled all the way from Canada to meet his late husband's family. Although he is charming and carries himself with a cheerful demeanor, he is clearly still struggling with his own grief. He is there on a mission of his own; to fulfil a promise he made to Ryōji.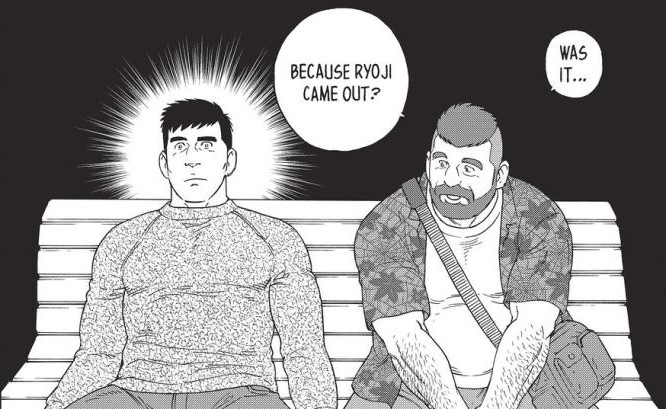 My Brother's Husband is a relatively simple narrative that builds its strength through quiet moments and strong characters. Through Kana, Tagame shows readers the ways in which homophobia is learned. While her father is preoccupied with figuring out how he feels about his having his new brother-in-law around, Kana has no such qualms. She never struggles with accepting that her father's brother was gay. In fact, she's thrilled that she now has a Canadian Uncle.
The story also addresses the culture clash between the Western world and traditional Japanese beliefs. Where Japan by and large is not outwardly homophobic, there is a quiet indifference and an unspoken shame linked to queerness. While it is a stark contrast to the overt hatred displayed toward queer people in other parts of the world, it's not exactly harmless. That last point comes into sharp focus Yaichi evolves throughout the course of the story, and he begins to see the role that he played in his estrangement from his brother.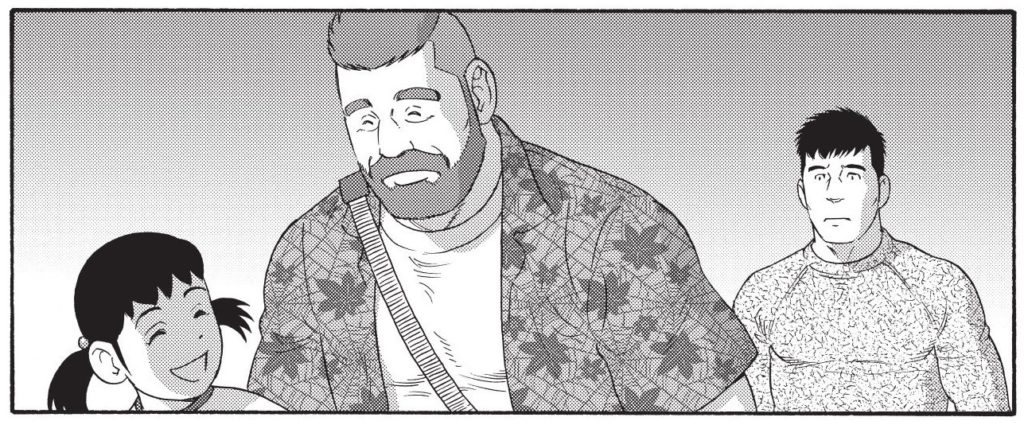 My Brother's Husband is ultimately a story about having the courage to change. It examines cultural barriers and family dynamics that harm queer people. It shows the power of self-examination, forgiveness, and growing beyond the prejudices of our past. It uses powerful imagery from seemingly quiet moments that allow the larger themes of acceptance and empathy to really have an impact and gravity to them.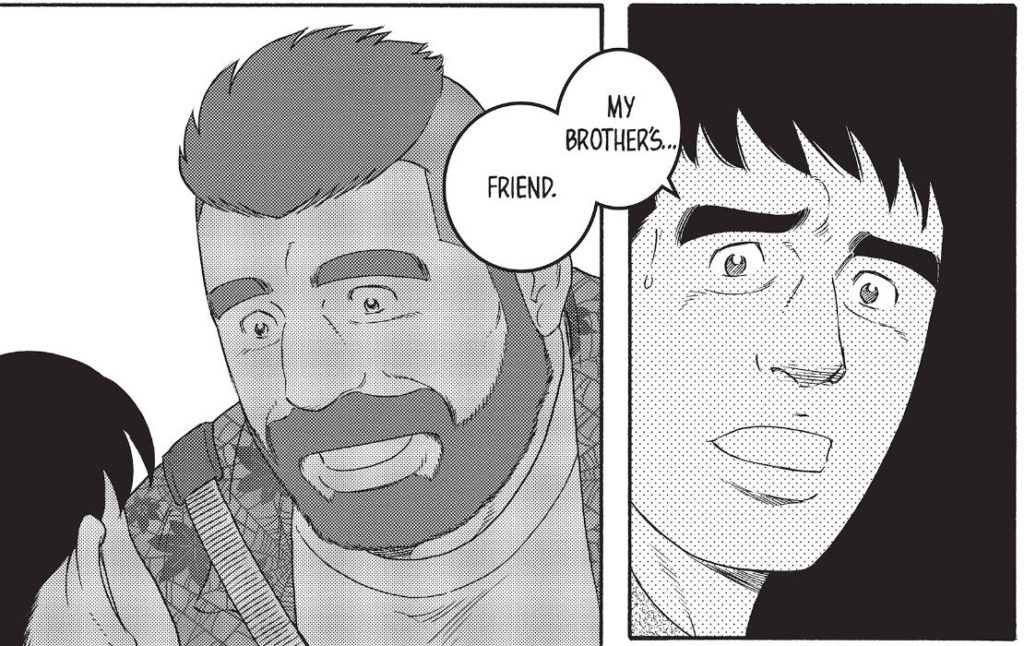 Even though it begins with the tragedy of Ryōji's death, and doesn't stray from conventional storytelling, it is a well-crafted and beautifully drawn queer story that we need to see more of in the world. The full series has been collected into two volumes and published in North America by Pantheon Books.