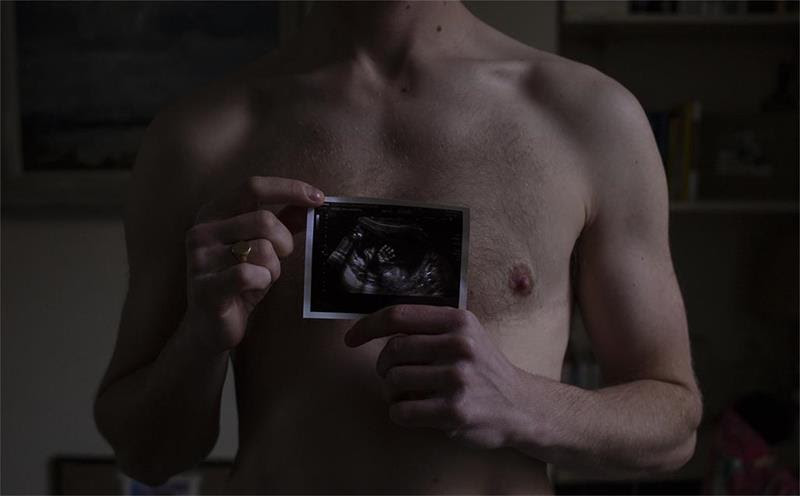 In Jeanie Finlay's sublime, affecting documentary Seahorse, trans man Freddy McConnell embarks on a profound personal journey when he decides to become pregnant. Freddy deals with all of the physical challenges of pregnancy plus the added stressors of gender dysphoria and other people's reaction to an "unconventional" parent. I had the chance to sit down with both Finlay and McConnell on the eve of their world premiere at the Tribeca Film Festival. As it turns out, McConnell provided the impetus for the film himself.
---
"I'm a journalist as well," he explained, "[and] I knew I wanted to share this process, this journey. It was sort of at my instigation." McConnell was particularly concerned with finding a trustworthy collaborator. He wanted Seahorse "to be different from the way a lot of other trans stories are told, which is exploitative and sensationalized. I never would have said yes to anyone who had just approached me." McConnell had witnessed friends' bad experiences with producers and journalists who proved untrustworthy. "The reason the film is the way it is, is because of the way it was made and the way it was envisaged right from the word go," he stated.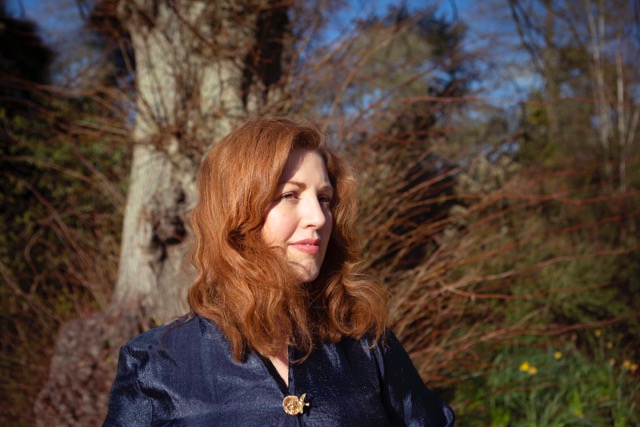 Indeed, the film is artfully made and incredibly intimate. Every step of the process is detailed, from the dysphoria that results after Freddy stops taking testosterone (so as not to interfere with the pregnancy) to the painful end of his relationship with partner CJ. Finlay spoke with a lovely, soothing British accent as she explained her role in telling Freddy's story: "I really want to think about the film and let the film emerge. Like if you go in too tight with a plan, the film doesn't grow. The point is to grow like a baby. One of the definitions of a documentary filmmaker is to be an emotional barometer; I'm really in tune with my feelings." Beautiful footage of Freddy's hometown of Deal, England, as well as close-ups of real seahorses weave through and enhance the narrative. "I'm very sensitive to how atmospheres and the situation make me feel and I really try to think deeply about, what could that look like in a film?" Finlay said. "How can I create visuals that can help promote what I felt in the moment?" This thought process led to some scenes that seem abstract but subtly support the themes of Seahorse. "Because Deal is so beautiful I wanted that to be part of the film," Finlay stated. "The idea that we're sort of sitting on the edge of England, looking into an uncertain future."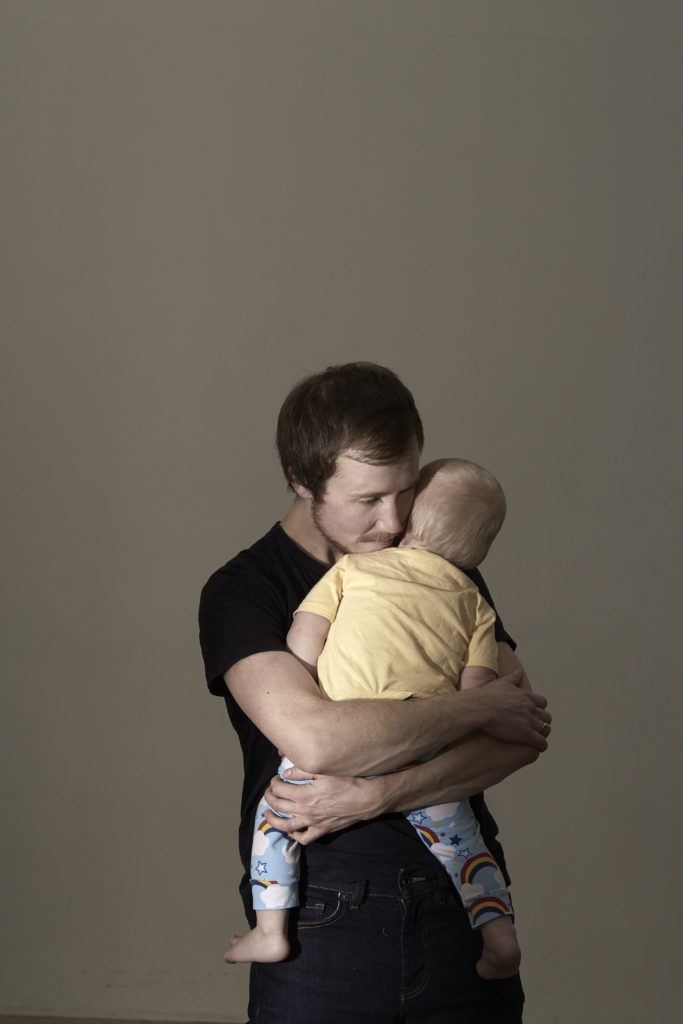 Was the more or less constant filming ever too much for Freddy? "In the moment sometimes, but the reason it was happening was because I wanted it to happen," McConnell pointed out. "I wanted to go out and tell the story."
---
"It's my job to make the film feel personal, intimate," Finlay agreed. "Sometimes my job is to gently push, because when I committed to the film, I said, 'if I do this, I'm all in. I give you all my heart. I'm gonna do this, and it's not gonna be easy.' Sometimes my job is to ask the difficult questions. 'What is this like? What is the answer that you haven't said out loud before?'"
---
"It did get hard," McConnell said, "but the way that it was put together and the way we worked meant that wasn't a disaster and that didn't mean it was the end of it. It was just part of the process."
McConnell wanted to share his story, in part, to let other trans and queer people know that they have options: "The information isn't made widely available and it's seen as something unsafe or shameful. Things that we're told aren't always in our best interests by people who are supposed to have our best interests at heart, like doctors." He also hoped the film would be enlightening for audiences unfamiliar with, or skeptical of, trans people. "People whose minds are racing with those issues and questions they have, debates they want to have, can maybe just park that when they see, 'oh, it's just about another person who has the same desires and struggles and emotions that I do.'"
---
"When I commit to making a film, I want people to come on a journey with me," Finlay added. "'Come on, let me hold your hand and I'm gonna take you on a little journey.' I want people to see the ordinariness, the normalness, the smallness, the ecstasy of people's lives."
---
"I just hope that anyone who watches it can relate to some tiny little thing, or maybe some huge thing, in a way that surprises them, that they didn't expect coming in," McConnell said. Added Finlay: "I just always want people to feel moved, in a small way or a big way." There's little doubt that anyone who sees Seahorse won't be.
---
Seahorse will continue to play film festivals throughout the summer and fall. Visit seahorsefilm.com for more.