The White Trees is a beautiful two-issue fantasy miniseries written by Chip Zdarsky and brought to life by Kris Anka's gorgeous artwork and Matt Wilson's brilliant colors. The story features two excellent queer lead characters and explores themes of redemption and masculinity. It has the feel of a classic western mixed with a high fantasy epic. All of these elements weave together to make a simple but uniquely powerful story.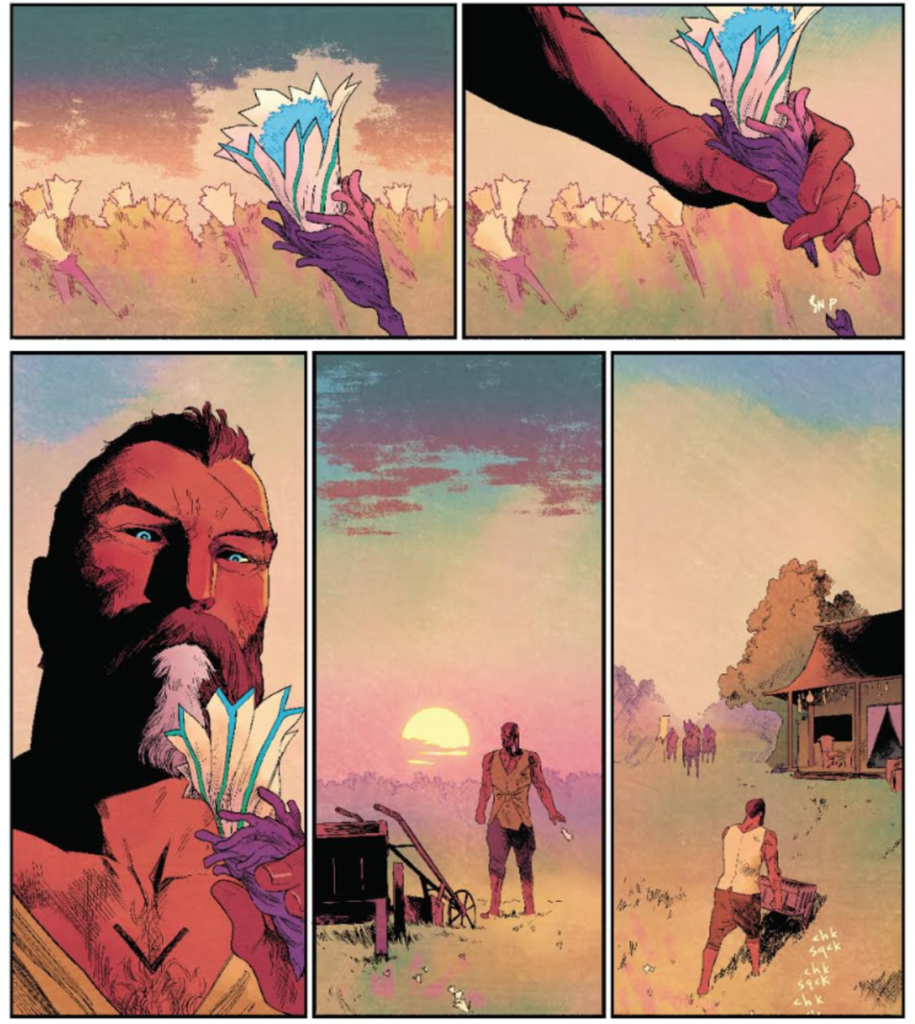 This miniseries could be a master class in how to word-build without excessive exposition. Zdarsky throws the reader right into the middle of a complex fantasy world, giving just the right amount of detail for the world of Blacksand to feel real. Kris Anka's artwork manages to tell more story in a few panels than paragraphs of narrative text ever could have. The narrative follows the three ex-warriors Krylos, Dahvlan, and Scotair as they set out on a quest to rescue their two children who have been kidnapped by the Trilonians. Their quest packs a lot into two issues without feeling rushed. It's got dragons, battles behind enemy lines, and even throws a queer fairy-god orgy into the mix for good measure.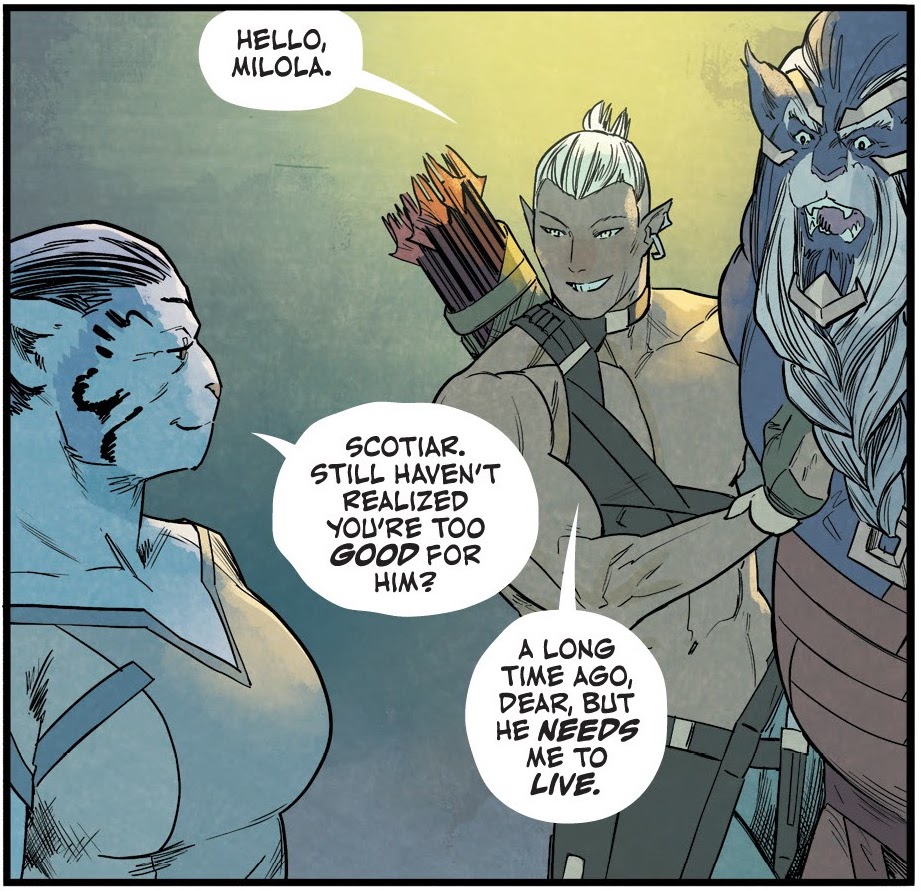 One of the primary themes in The White Trees is redemption, centering on Krylos and his difficult relationship with his son. Through a series of flashbacks, we learn the way that war has robbed him of his humanity and damaged his relationship with his son. Even though he laid down his sword after the death of his wife, he could never escape the emptiness that the war left him with. I was reminded of Clint Eastwood's Unforgiven, but with a fresh take on masculinity. Krylos is a legendary warrior and decorated hero in the eyes of the Kingdom, but those stories gloss over the damage that war leaves in its wake.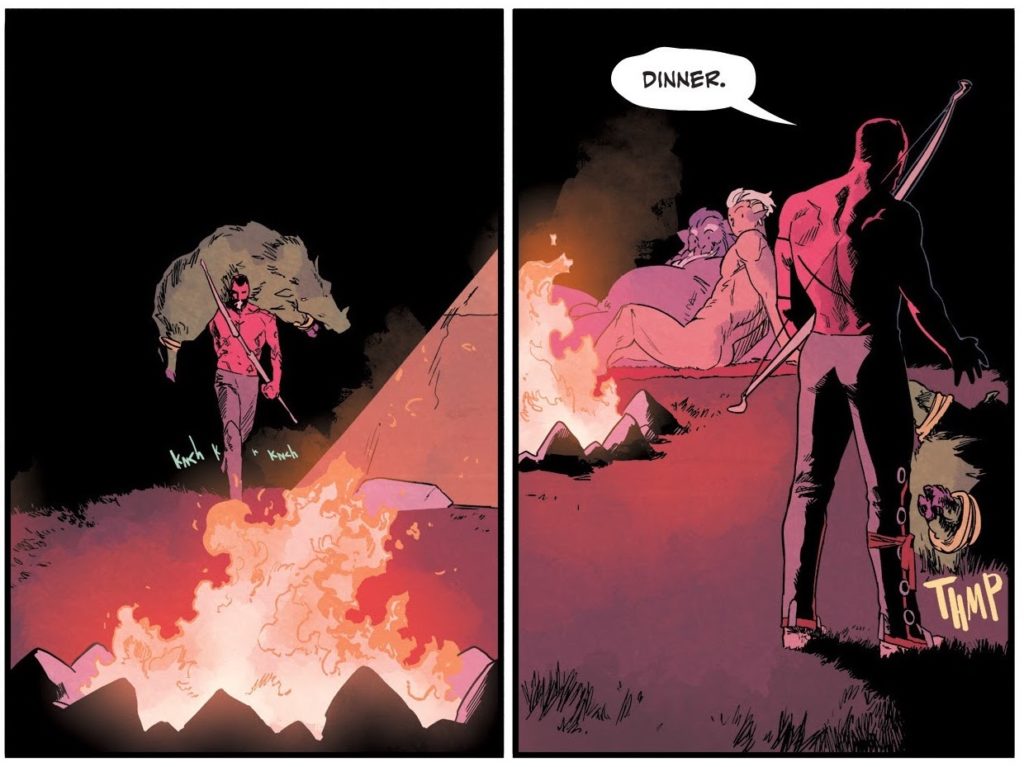 The White Trees subverts the expectations that come with a story about ex-warriors on a quest. Instead of the trope about a warrior who's lost their edge, this story is more interested in exploring the ways that war robs people of their humanity. How it benefits the greed of Kings at the expense of those who do the actual fighting. That's a notion that rings as true in the real world as it does in Blacksand. I don't know if there are plans to do more stories in this world or with some of these characters, but I certainly hope Chip Zdarsky, Kris Anka, and Matt Wilson plan on collaborating again soon.
The first issue of The White Trees can be read on the Image Comics website. For print copies, ask about it at your local comic books shop.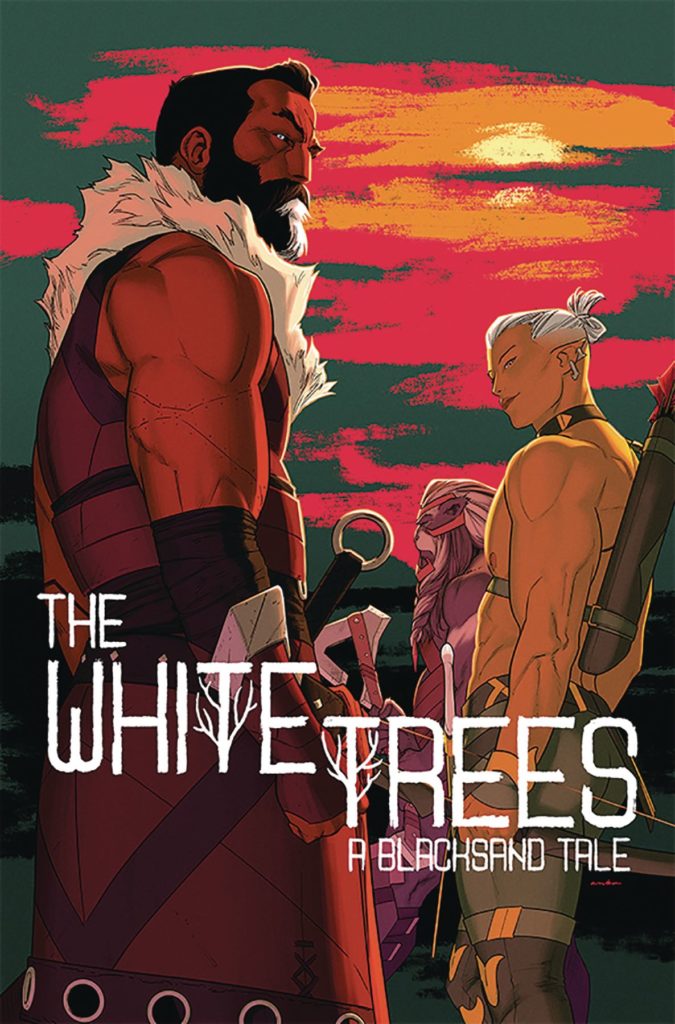 DANIEL STALTER – My reviews for Geeks OUT are of queer comics and literature that I felt moved and inspired by. These are not timely reviews of current releases, nor are they negative or overtly critical. They are simply my way of sharing queer stories that I have loved with a wider audience. For a greater variety of my writing, check out my website, danielstalter.com.