Gary Lonesborough is a Yuin writer, who grew up on the Far South Coast of NSW as part of a large and proud Aboriginal family. Growing up a massive Kylie Minogue and North Queensland Cowboys fan, Gary was always writing as a child, and continued his creative journey when he moved to Sydney to study at film school. Gary has experience working in Aboriginal health, the disability sector (including experience working in the youth justice system) and the film industry, including working on the feature film adaptation of Jasper Jones. His debut YA novel, Ready When You Are, will be published by Scholastic in the United States in February 2022 and is available for pre-order now.
I had the opportunity to interview Gary, which you can read below.
First of all, congratulations on your debut book, Ready When You Are. Could you tell us a little about yourself and the book?
I was born in a little town called Bega in country New South Wales and moved to Sydney when I was 19. Ready When You Are is a story about an Aboriginal boy named Jackson who is also growing up in a small country town. Jackson meets a boy named Tomas who begins to awaken all these hidden feelings in Jackson – feelings that terrify him and excite him at the same time. It's a story about falling in love for the first time and accepting who you really are.
Where did the inspiration for Ready When You Are come from?
The inspiration for the book came from my own teen experience of growing up in a small country town as a closeted gay Aboriginal kid. I was really inspired to start writing after reading Simon vs The Homo Sapiens Agenda by Becky Albertalli.
What drew you to writing? Were there any stories or authors you felt inspired you or touched you as a reader?
I've loved writing for as long as I can remember. When I was nine years old, my teacher had me read a story I wrote in front of the class and I think that seeing my classmates' reactions – laughing hysterically and rolling on the floor – really made me realise the power of writing. I loved books as a young kid as well. I loved Australian books by authors Paul Jennings and Andy Griffiths, I loved the Goosebumps books but my favourite was Captain Underpants.
As an Aboriginal queer author of a book centered around an Aboriginal queer teen, this story seems like an intimate story for you. Were there any challenges, benefits, or unexpected discoveries in drawing from such personal experiences?
This is a really personal story for me and it was so important to allow myself to be vulnerable when I was writing, because I really wanted to articulate how I felt when I was a teen. It was challenging at times to explore the racism Jackson experiences in the book and hone in on those emotions, but by being vulnerable as a writer, I was really surprised by the authenticity I was achieving and how true to my experience the story began to feel.
Are there any other books you think stands in conversation in yours, in terms of queer or Aboriginal representation?
To be honest, I have rarely seen any books featuring queer Aboriginal characters. The only one that comes to mind while I'm typing this answer is Songs That Sound Like Blood by Jared Thomas.
Aside from writing, what are some of your other hobbies and interests?
I love watching Rugby League and have recently fallen in love with walking. I listen to at least twenty minutes of Kylie Minogue music each day and I'm a filmmaker as well, so I love watching movies and making them.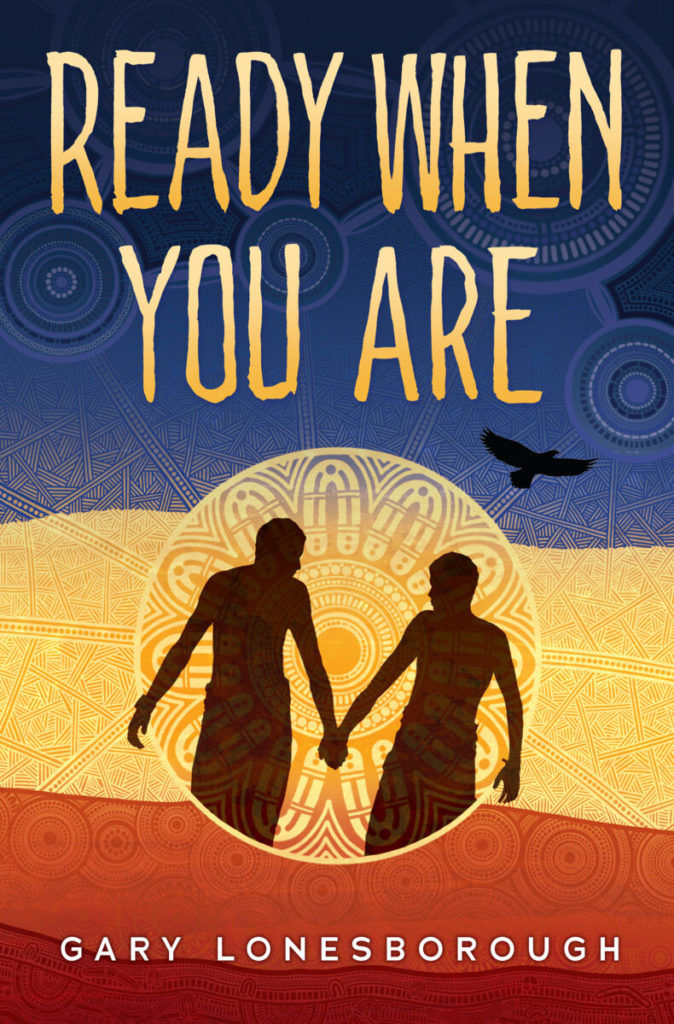 What advice would you have to offer to aspiring writers?
Just keep writing. I believe you have to get through a lot of bad writing before you get to the good stuff, and that was certainly true for me. Just keep writing and reading and writing!
What's a question you haven't been asked yet but that you wish you were asked (as well as the answer to that question)?
I've never been asked for my top three favorite Kylie Minogue songs. They are: 1. Your Disco Needs You. 2. On A Night Like This. 3. Get Outta My Way.
Are there any projects you are currently working on that you feel free to speak about?
I'm currently working on another YA novel as well as a MG fantasy! Both feature Aboriginal protagonists and explore growing up Aboriginal in Australia.
What are some things you hope readers will take away from reading Ready When You Are?
I hope readers will feel both hopeful and satisfied when they finish the book. The most important thing I want readers to take away is that it's okay to be yourself. It's okay to love yourself and love who you are.
What LGBTQIA+ books/ authors would you recommend to the readers of Geeks OUT?
Invisible Boys by Holden Sheppard.
Loaded by Christos Tsoltakis
Simon vs The Homo Sapiens Agenda by Becky Albertally
The Sidekicks by Will Kostakis