'To be black and queer and learn about Rupert Kinnard's work — only two years ago! It was very profound to me, yet also sad… How many other Rupert's are there that I didn't know about? ….' was the reaction of cartoonist, Lawrence Lindell, when he discovered the Brown Bomber and Diva Touché Flambé, drawn by black gay cartoonist, Rupert Kinnard. It's a bittersweet moment.
Decades later, the works of the five pioneering queer cartoonists are still being discovered by the next generation of artists (including myself). Lindell reflected on how Kinnard's work could have aided him on his artistic journey — "…It would have been nice not to struggle."
"…I wanted to create a film that I needed when I was a queer youth…" was director Vivian Kleiman's mission. Inspired by queer comic artist and historian Justin Hall's anthology of the same name, No Straight Lines — The Rise of Queer Comics is a celebration of the history of comics by and about LGBTQ people, telling the stories of the five pioneers of queer cartoonists: Alison Bechdel, Howard Cruse, Mary Wings, Rupert Kinnard, and Jennifer Camper.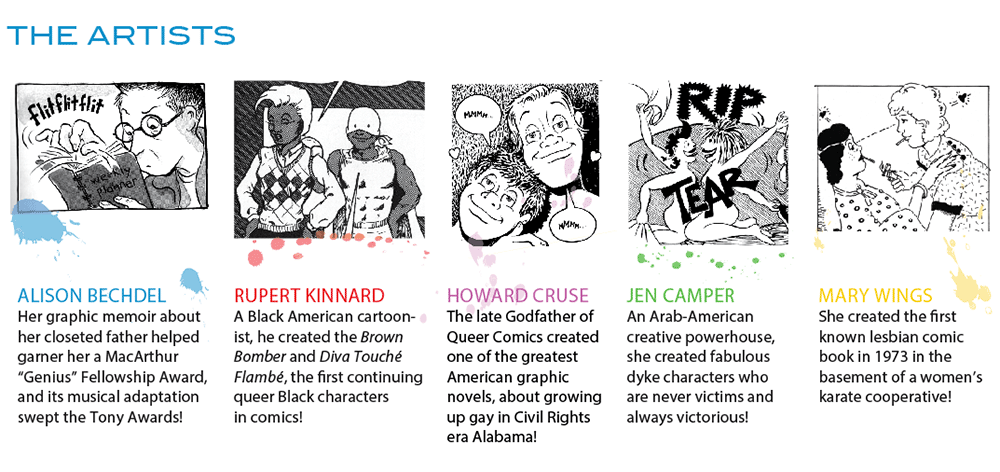 No Straight Lines is a labor of love that started as a conventional documentary then later evolved into a cross-generational think piece that intersects everything from the AIDS crisis, coming out, and same-sex marriage, to themes of race, gender, and disability.
It's highly-stylized editing creates the illusion of a comic book coming to life. It cuts between candid interviews of the five pioneers, then to comic panels featuring commentary from contemporary queer cartoonists, and lastly a heartfelt tribute of the founder of Gay Comix, Howard Cruse.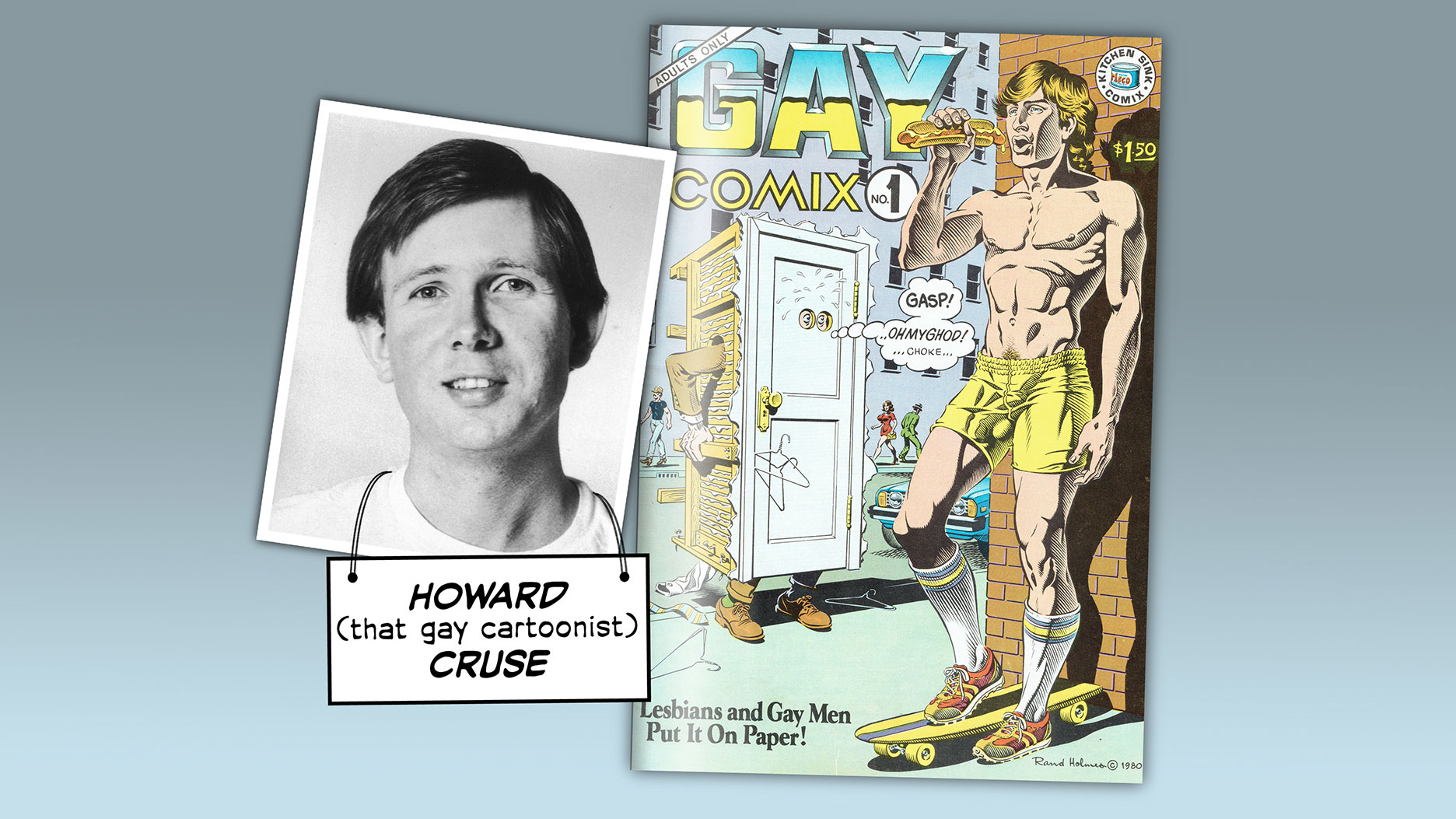 No Straight Lines is a rare gem, a brilliantly crafted masterpiece that crosses historical preservation and inspiration. We're reminded that all one needs to tell their story is a pen and paper. It remains a powerful idea to write about yourself when not seen.
Premieres Monday, January 23 at 10:00 pm EST and streaming on PBS.org starting Tuesday, January 24