Tomi Oyemakinde grew up in London, before being uprooted at the age of 6 to head across the North Sea to the Netherlands. Going on to live in a further two countries across two continents, he was anchored by a scenic boarding school and fantastical stories – namely Richard Adams's Watership Down.
Despite a love for stories and a desire to write, Tomi found that finishing was a lot harder than starting. But once he discovered the stories he wanted to tell, he couldn't put pen to paper fast enough.
Now, Tomi is committed to crafting stories centred on Black protagonists thriving across genres, audiences & worlds.
I had the opportunity to interview Tomi, which you can read below.
First of all, welcome to Geeks OUT! Could you tell us a little about yourself?
Delighted to be here! The name's Tomi and I'm a YA Author (planning to one day span multiple age ranges) based in the UK. I love manga and anime, Star Wars, and my surname which approximately means 'Warrior returned successfully from battle'.
What can you tell us about your debut book, The Changing Man?
In the countryside is a boarding school, and in it is a girl—Ife—who feels like a fish out of water. When the only friend she's made turns up uncannily different, it sets Ife off on a journey to uncover whether there is any truth to the urban legend of 'The Changing Man'. The Changing Man is a slice of me—inspired by my time at boarding school and how I felt back then.
As an author, what drew you to the art of storytelling, specifically young adult fiction thriller/dark academia?
I've always been an avid reader. I have my mum to thank for that. Reading stories and falling in love with the worlds and characters was constant fuel for my imagination. I often had my head in the clouds. Though it wasn't until about five years ago that I took the plunge and started to write.
Once I knew The Changing Man would be a boarding school story, I went with YA because I was writing for version of me who needed this book back then—a relatable story that was full of fun and got the gears of imagination turning.
How would you describe your writing process?
At the best of times, it is organized and structured. At the worst of times, it makes no sense and I rely on instinct. If I were to dress like my writing process it would be an uncoordinated mess that somehow works.
One thing remains true though. I always have a strong sense of the ending to my stories. It helps me not to go too far astray.
Growing up, were there any stories in which you felt touched by/ or reflected in, in terms of personal identity? Would you say there are any like that now?
To be honest, no. Growing up I didn't see myself at all, at least in terms of personal identity. I feel fortunate that it was enough for me to resonate with the feelings of characters. Stories like Watership Down by Richard Adams and the Boy Soldier series by Andy McNab were formative to me.
However, I know for many back then it wasn't enough. Which is why I'm grateful to see there are many (still not enough) stories that reflect the many shades of identity we see.
In recent years, Dear Martin by Nic Stone, Opposite of Always by Justin A. Reynolds, and Twice as Perfect by Louisa Onomé have struck emotional chords. They are stories younger me needed—whether he knew it or not.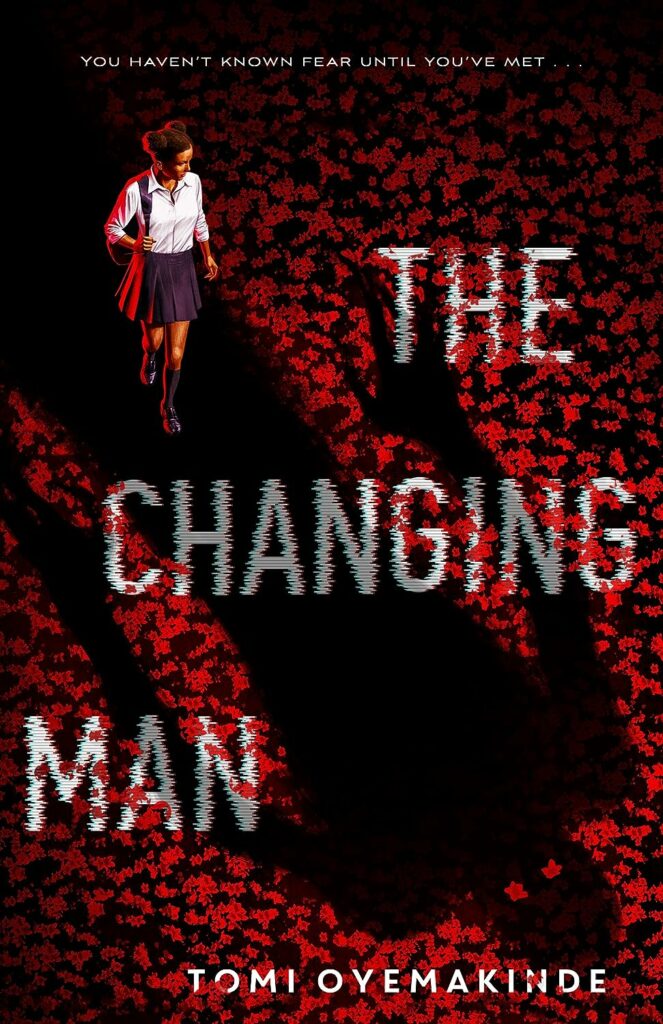 As a writer, who or what would you say are some of your greatest creative influences and/or sources of inspiration in general?
I love cinema. I am one of those who does not have great visual imagination. Films help me a lot in terms of solidifying and identifying the emotions I want to evoke and explore with my writing. Alongside films, I love dipping into the parts of myself that are associated with strong memories. And then I'm a weird guy so I lean into that and ask myself loads of what ifs about the world around me.
What are some of your favorite elements of writing? What do you consider some of the most frustrating and/or difficult?
I love first drafts. I should caveat that. I love the newness of first drafts. I get to pour as much into it as I can. I don't tend to extensively plan so I enjoy the discovery. I find that I blend genres a good amount too. Unfortunately, when it comes to structural edits I find those quite hard. Between balancing the various genres I've dipped into, and the off-the-wall plot, I often complain to my past self.
As a writer, often one of the hardest parts of writing a book is just finishing it. Could you tell us any tips or strategies you used that helped you accomplish this?
I'd love to. I've found that finishing, doesn't mean perfect. A finished draft with a lot of plot holes, underdeveloped characters, a confused magic system, and a low wordcount (for example) is still finished. That part never changes.
Once I understood that, I learnt that being intentional is how you get to that finished draft that isn't perfect. That doesn't mean writing every day. But it means committing to telling the story you want to tell.
And finally, I held on to the fact that I started the story for a reason. It's important to write that story you're unsure about—to push through, be unconventional, and tinker—because stories don't care how they come about, as long as they get told!
Aside from your work, what are some things you would want others to know about you?
I have a BIG phobia of butterflies. Honestly, it's the way they flutter. It is beyond unnerving. Oh, and one day I'd love to have a go at directing a movie or being the cinematographer. Film is such an amazing medium and I will often listen to podcasts of directors and cinematographers talk about their craft.
What's a question you haven't been asked yet but that you wish you were asked (as well as the answer to that question)?
Great question that is. I'd love to be asked: Which five people would you like to hang out and bowl with and who would win? My answer is: Steph Curry, N.K. Jemisin, Daniel Kaluuya, Barack Obama, and Viola Davis. As for who would win, I'm going with Steph Curry. I think I'm finishing dead last.
What advice might you have to give for aspiring artists?
Weed out unconstructive feedback and learn to thrive from constructive feedback. Unfortunately, not everyone is going to love your work. And not nearly enough will be constructive about it. In those instances, be gracious to yourself and know feedback should be helpful.
Thankfully there are those that are fair and balanced, and they can be very helpful. Learning how to reflect and move on from that can help you grow even faster as a creative.
Are there any other projects you are working on and at liberty to speak about?
I have an untitled YA thriller that I'm excited about. Without giving too much away it's about two brothers and their dad, trying to understand one another in a high stakes situation. It's also a homage to 'monster' movies like Jurassic Park and A Quiet Place.
Finally, what books/authors would you recommend to the readers of Geeks OUT?
The House in the Cerulean Sea by T.J. Klune
The City We Became by N.K. Jemisin
Middlegame by Seanan McGuire
Onyeka and the Academy of the Sun by Tọlá Okogwu
Binti by Nnedi OKkorafor
Jade City by Fonda Lee
I Want My Hat Back by Jon Klassen (a picture book but so delightful)