Spoiler-Free Review:
The trilogy of films concludes with Fear Street: 1666. I'm not typically a fan of historical horror, but I loved R.L. Stine's Fear Street Saga. Like its predecessors, 1666 makes a tonal shift for the third part of the story that fits the time period is set in. I appreciated how the color palettes of the films shifted with each movie, and I'm glad that trend continued. 1666 by nature is more somber than its predecessors, but the way that it brought back the cast of the first two films to play each character gave it a sense of familiarity. It dives deeper into the Shadyside mythos and delivered us even more queer energy. I think my favorite part of this was how the filmmakers leaned into the fact that queer people have always existed. I also appreciated how the truth about the curse unfolded. It went in the direction I had hoped it would and still threw in plenty of surprises. On a technical note, 1666 is more like two films in one. The 1666 portion is roughly one hour, but the rest is 1994: Part 2. While it felt a little disjointed compared to the previous movies, I think it worked really well for the trilogy. It might be harder to grade a standalone film, but that's because it does an excellent job of tying all three movies together. After watching it, it's hard not to think of the trilogy as a single bloody epic. 1978 and 1666 tell their stand-alone stories, but 1994 is the glue that holds them together. I went into this trilogy with high expectations, and I was not disappointed. 1666 might be tough to score by itself, but it was the conclusion we needed.
Score: 4 Stars
Observations & Spoilers
Keeping with the trend from my Fear Street book reviews, everything from this point on contains spoilers. So you can wait until you've seen the movie and come back, or you can read on ahead with reckless abandon. Consider yourself warned.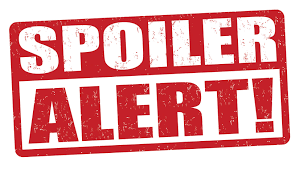 Most of us who grew up in the United States are familiar with the Salem witch trials witch of the late seventeenth century. It was the original Satanic Panic. We have our own legends about them, too. A lot of people think that the accused witches were burned at the stake, even though that was never the case. Even R.L. Stine's The Betrayal acknowledges this fact, as it was only in the fictional Wickham Village where witches were burned alive. Fear Street: 1666 played into this beautifully. I loved the way that the curse was revealed to be quite different than the Shadysiders in 1978 and 1994 had been lead to believe. Sarah Fier was never the one who placed the curse; she was its first victim and the only one who ever figured out the truth.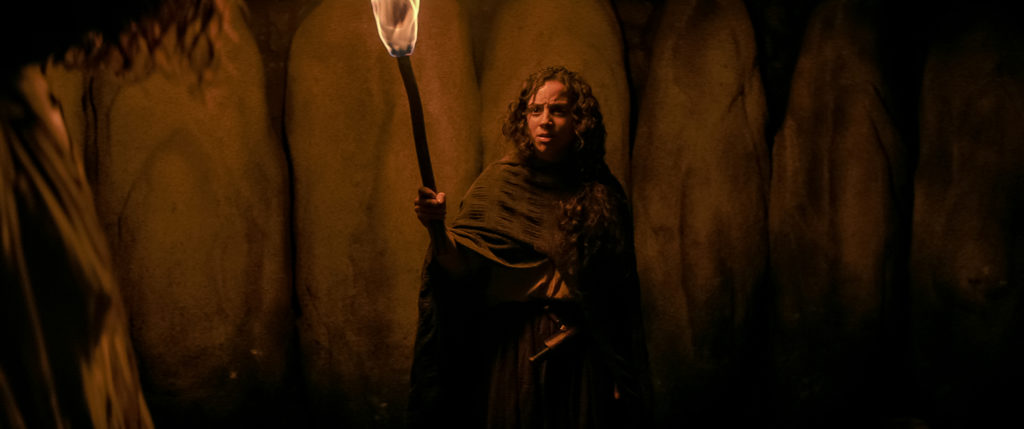 I'm not typically a fan of historical horror. I found The Witch boring as hell. 1666 shares a similar aesthetic, but it never felt slow or inaccessible. Part of this was helped by all of the familiar faces assuming similar roles. It gave us a sense of who each character was without having to say very much. Likewise, the legwork done in the previous movies had already established knowledge of the Union settlement and the Shadyside curse. While 1666 was certainly darker and struck a much more somber tone, it still managed to maintain enough of the campy flair that has made this trilogy so enjoyable.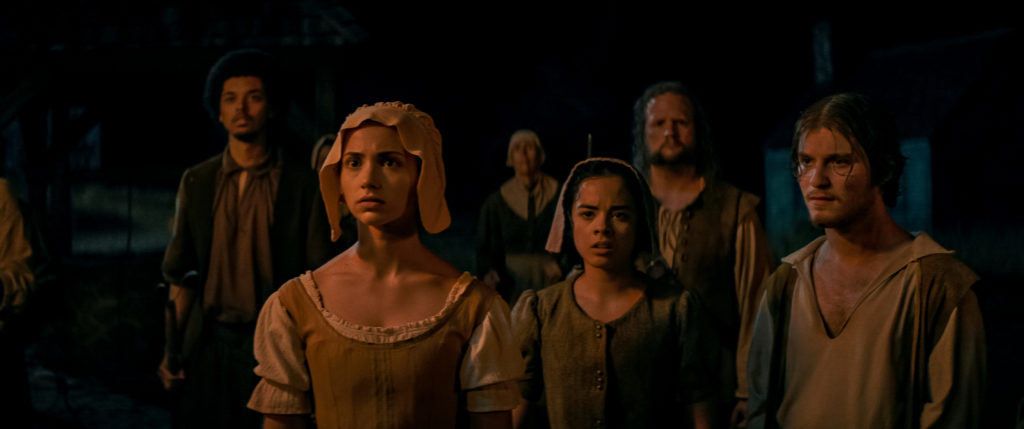 I was already impressed with the queer love story in Fear Street: 1994, and I'm glad that we got another one in 1666. The love story of Sarah and Hannah felt familiar because of the parallels to the 1994 story. Just like Sam, Hannah had an overbearing mother that didn't approve. Witchcraft became a metaphor for queerness. Sarah and Hannah's relationship became a scandal that got them accused of laying with the devil. The original Shadysider was a queer woman falsely accused in order to cover up the evil of man. I appreciated the way that this made the film feel current.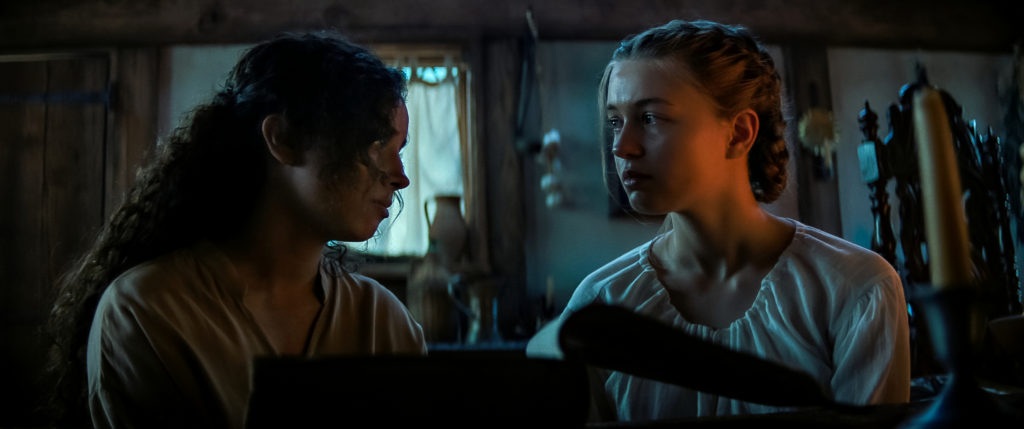 It was a bit jarring to be thrust back to 1994 after an hour in the seventeenth century, but we had a storyline to finish. It felt like an odd fit at first, but it worked when I stepped back and regarded the trilogy as a whole. We got some more 90s jams, we got some more bloody kills, and we got to see the family line that had cursed Shadyside brought to its knees. I will also note that the trilogy is very rewatchable. There are so many things that will jump out from the first two after seeing the final installment, especially the words and actions of Nick Goode. The movie also left the book open for future installments and spin-offs. I could easily see this becoming an anthology series of sorts. I hope that whatever comes prominently features the actual street in its title and that Reva Dalby shows up at some point.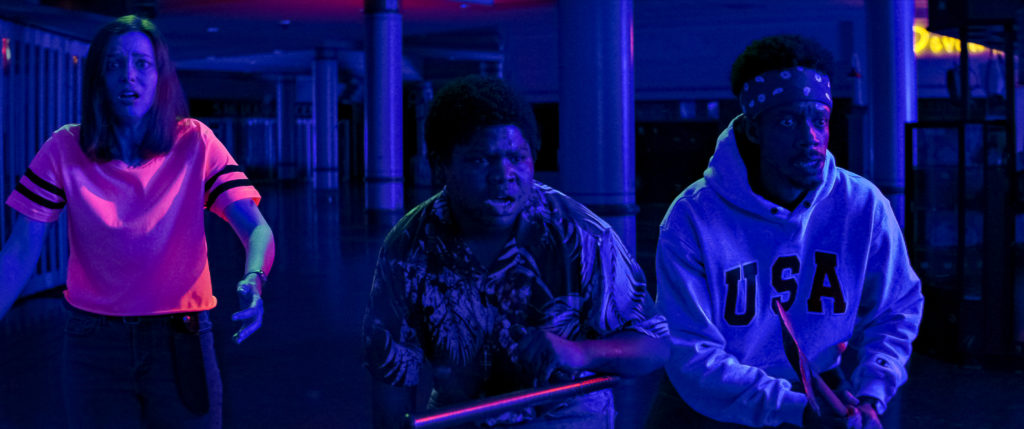 And finally, a few weeks ago I got to interview Leigh Janiak (the director) and Phil Graziadei (co-writer of 1994 and 1666) on behalf of GeeksOUT. We got to talk about the queer elements of the trilogy, what books/movies influenced their storytelling, and whether we'll be seeing more from Fear Street in the future. Check it out below.
Thank you for reading along on these reviews. If you've enjoyed these movies as much as I did and are maybe looking to scratch the nostalgic itch of your childhood R.L. Stine binge-reading days, I've been reading and reviewing a bunch of them on my blog for the last few years. My reviews are honest and not always glowing like the reviews for these movies have been. There's plenty of memes and gif used to illustrate my points and have fun with the ridiculousness of it all. There are also plenty of other Fear Street, Goosebumps, Point Horror, and Christopher Pike books in the mix as well.