Hello friends, enemies, fans, critics and everyone in between.
This blog is a slightly different format from my others and will be more vulnerable and probably missing some of my usual snark. (I am working to finish several other blog posts, but perfectionism can sometimes be rough. Some of you may be wondering what my blog posts look like before all the editing, but trust me).
So I know that Michele has already interviewed the amazing Blue Delliquanti here and again here – but rather than focusing on the author, I just wanted to discuss briefly how this comic impacted me on a personal level.
So there I was, a fairly new member of the Queer community, realizing only the year before that I was Bisexual, and only having dated anyone other than women for a few months, when I found myself deployed, out at sea, for significantly longer than the entirety of the run of Firefly – with little to do after standing watch and working. I couldn't work out, because nobody knew how Covid spread at that point and the gym in the ship were shut down, and it was easily 115 degrees Fahrenheit outside.
During deployment I challenged myself to only consume media created by non cishet white men, for the entire year I was gone. While I initially thought it would be challenging in the sci-fi and fantasy realm, I soon had my eyes opened. I discovered so much more in the genres than what I had previously seen featured on the shelves of the big box book stores.
So, I had read a lot of great reviews of 'O Human Star' and decided to give it a try. Several weeks later (being out to sea reminding me a great deal of the very first Compact Disc (ask your parents kids) where I had to ride my bicycle to get a money order and mail it in then wait 6 weeks – the struggle was real) I got my copy.
Initially reading along, it resonated with me, but I wasn't sure why. Much like the protagonist, Alastair Sterling, I had an amazing mustache which always got lots of commentary and was clearly the envy of everyone … or so I told myself each day in the mirror.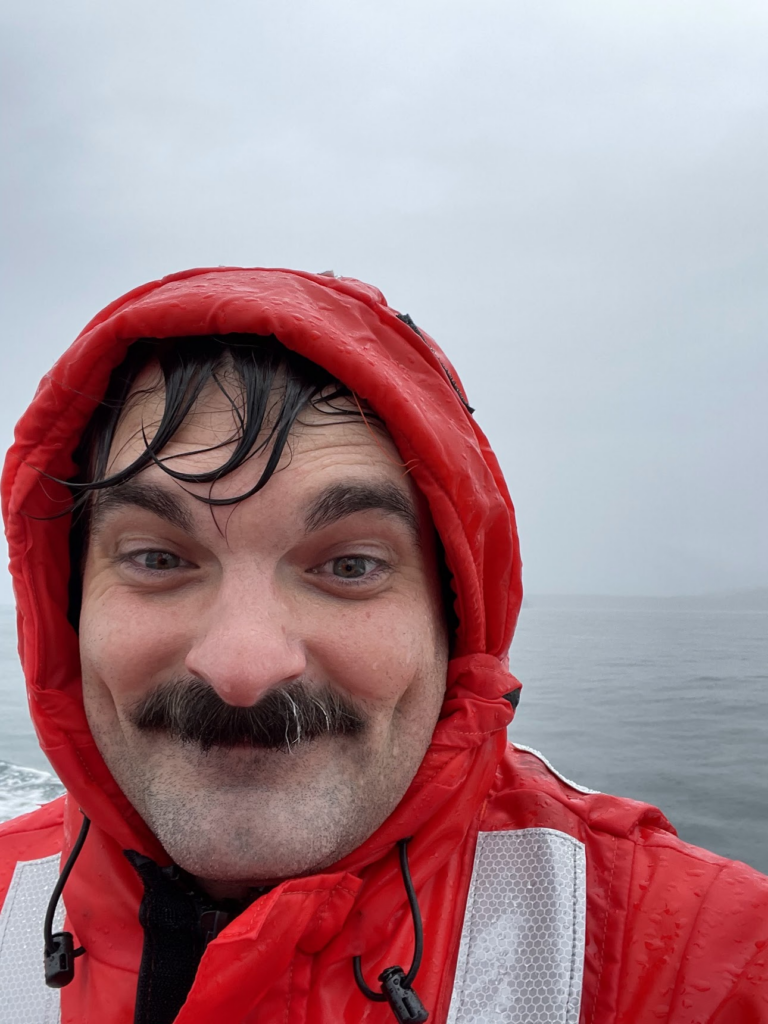 See, look how well I did masculinity! And I'm on a boat!
Anyway, things began to resonate as I read through the story, which I highly recommend. You can read it here for free, but also support the artist please.
And by the time we got to the final image, I thought (and very very spoilers ahead so stop reading this and go read literally the entire comic right now if that bothers you)
… Oh, of course. Anyone would become a beautiful woman if they could just swap out their robot body for one they designed. That makes total sense.
So, two years of reading, self work, and therapy later I came out as Trans Femme/ Non-Binary, and very recently began my transition. Look how happy I am now!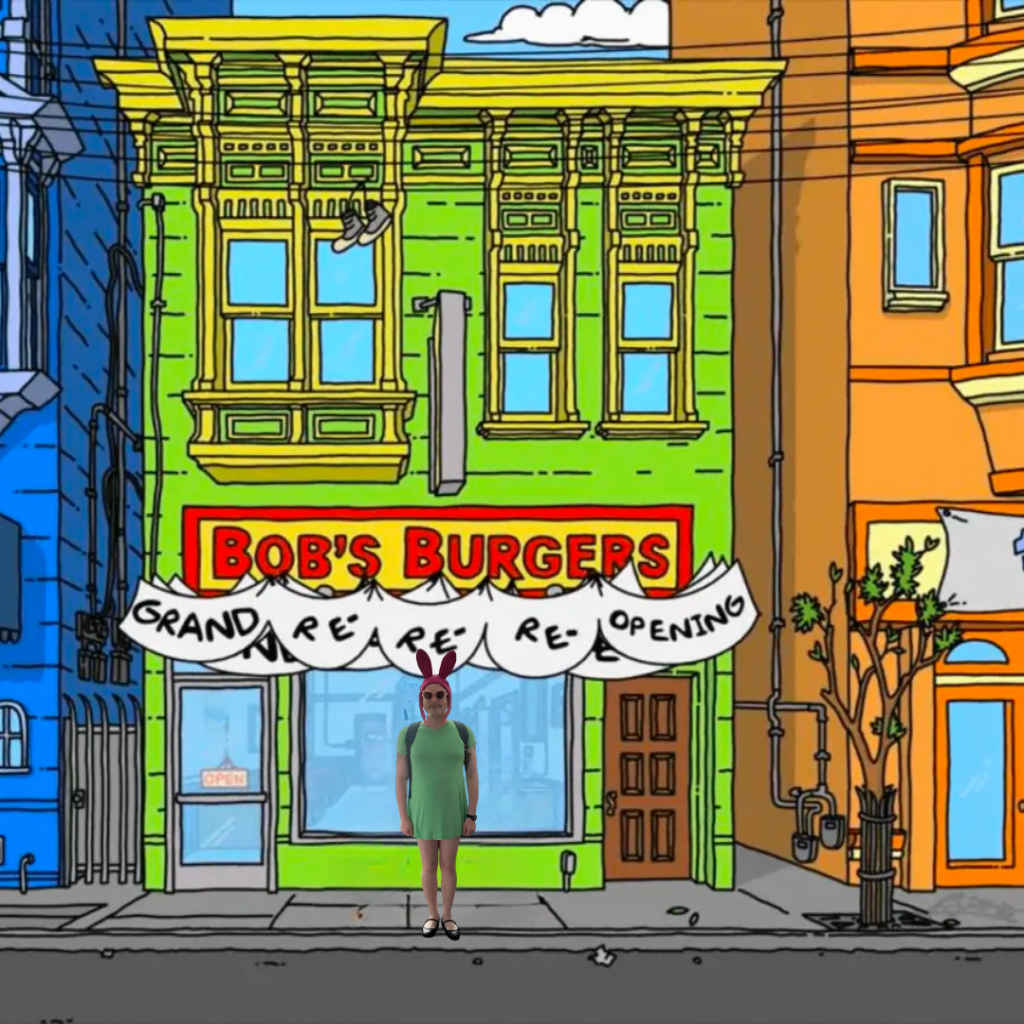 Looking back, this is all less surprising that I initially thought. The book that originally made me question my sexuality to begin with was actually Sissy by Jacob Tobiah .
So young people, be gay and do comics. Parents, comics and fandoms won't turn your kids gay or trans etc, but seeing positive representation will definitely make their lives better.
Until next time, gay space cowboys (redundant?) ….
Damon (they/them)