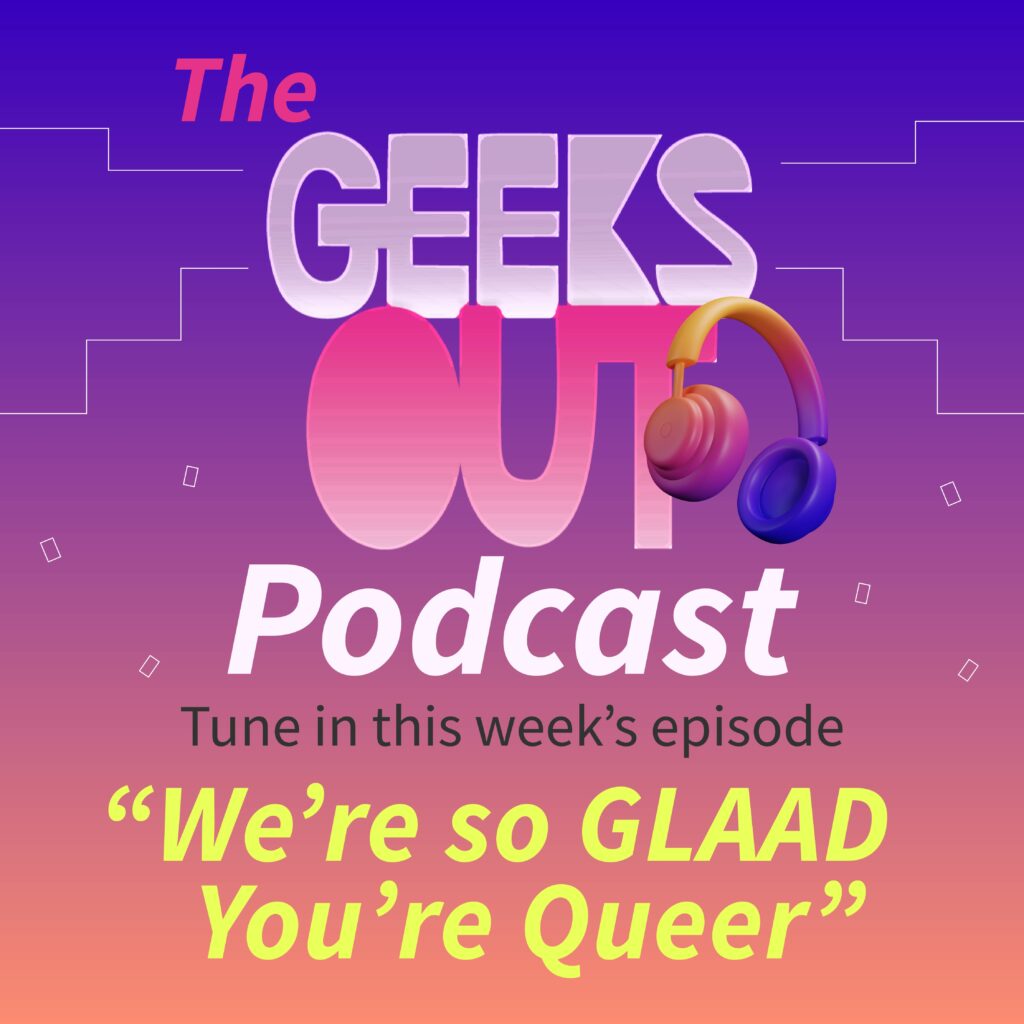 In our brand new episode of the Geeks OUT Podcast, Kevin (@Gilligan_McJew on all socials) is joined by Tana Ford (@tanaford on Twitter & @tanaford.designs on Insta) as they discuss some of the winners announced at this year's GLAAD Media Awards, the trailer for the new sapphic thriller series Dead Ringers, and catch up on what they're getting Down & Nerdy with right now.
.
BIG OPENING
KEVIN: Some of the GLAAD Media Award Winners announced
.
TANA: New trailer for Dead Ringers
.
DOWN & NERDY
KEVIN: Shazam 2, D&D Honor Amongst Thieves, Yellowjackets, Wolf Pack, It's Only Teenage Wasteland, Tim Drake: Robin
.
TANA: The Last of Us, Dimension 20, D&D posters (!!), Florence and the Machine has a newish album DANCE FEVER (May 2022 – it's almost a year old damn) that I love (My love & Free are incredible songs) and I recently discovered Maggie Rogers (Love You for a Long time & Back in My Body)– not queer but I'm digging her musical vibes.